We made it Juicers, the 2nd annual Juicy's are here and I know everyone has been anxiously waiting. I already put out my Top Ten for the year, so now we are giving out the most prestigious movie awards in the game. I even added a new one this year so the hype levels are high. Let's get into it, I now present the 2020 Juicy's!
Male Rising Star of the Year – Nnamdi Asomugha
He made the transition from the NFL to acting and he has been thriving. Only a couple roles in and he is already starring opposite Tessa Thompson, who is one of the biggest stars on the planet. In Sylvie's Love he showed that he is going to be a leading man for years to come, and I am excited to see where it goes. Maybe we can see him and his wife Kerry Washington collaborate on a project in the future?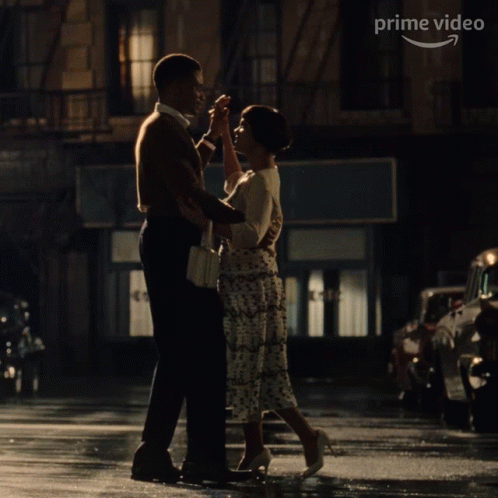 Female Rising Star of the Year – Anya Taylor Joy
She is clearly on the Rocketship to stardom Juicers and I could not be more excited. This year alone with Emma, The Queens Gambit, and New Mutants (LOL) she has established herself as a leading woman with Comedy, Drama, and Fantasy. Of course her breakthrough was in the witch but it really felt like this was the year she came into her own. And Now next year she is starring in the highly anticipated new Edgar Wright movie Last Night in Soho.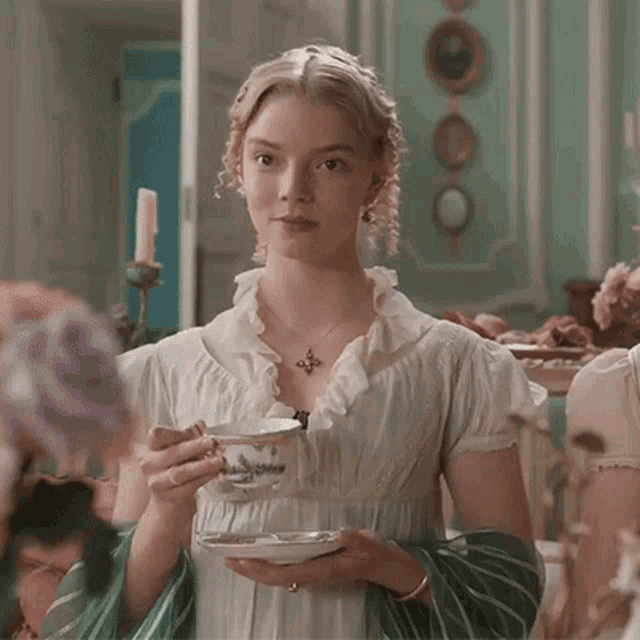 The Tony Perkis Award for Villain who may have had a point – Hugh Jackman in Bad Education
A little about the award…Ben Stiller's character Tony Perkis from the iconic film Heavyweights, in my opinion had a point in being mean to those kids. They were at FAT CAMP to lose weight and they were sneaking snacks in and just complaining all the time. Sure his methods were harsh ("Lunch has been cancelled due to lack of hustle, deal with it") but he had the right intentions for the kids.
Listen, the guy was a crook there is absolutely no denying that. But the point he makes near the end of the story of why he was doing it makes his character more nuanced. Using the money he embezzled to project this image and in turn help the school become the #1 school in the area is a righteous cause. However, doing it by stealing money is not the correct way to go about it. Allison Janney's character though was just a bad person through and through.
Comeback Player of the Year – Joseph Gordon Levitt
The man took 3 years off of acting to raise a family, which in my opinion is super commendable. He came back with a vengeance this year with three roles. 7500, Project Power, and Trial of the Chicago 7 are all very different movies and very different roles. He is fully back as one of the best actors in the world.
The Jon Favreau Chef Award for best looking food in a movie – Birds Of Prey
A little about the award…in the movie Chef Jon Favreau makes the most incredible looking food throughout the movie. However, everyone remembers the incredible grilled cheese. So I wanted to award the food that popped off the screen and made me want 4D technology.
This years winner is from the movie Birds of Prey, and it is the sandwich that Harley Quinn describes in the most glorious fashion ever. The egg sandwich seems so succulent and so tasty every time I watch the movie I have to either go get one of make one for myself. Here is the scene below…
The Viola Davis Award for movie that made me cry the most – Clouds
A little about the award..Viola Davis is the G.O.A.T. movie crier, simple as that.
Clouds came out on Disney+ without much fanfare but it tells the incredible true story of Zach Sobiech. A young man dying of cancer who wrote a song called Clouds about how he felt. The song went super viral and has become an anthem for hope and joy in the world. The movie is not perfect but the story and the song itself will have you in a ball of tears by the end.
The Kevin Garnett Award for most Out of Left Field Performance in a movie – Maria Bakalova
A little about the award…if you read the 2019 Juicy's this award was named for Kevin Garnett because of his incredible performance in Uncut Gems.
I talked about her in my Borat Subsequent Moviefilm article, but she came out of nowhere to steal this movie. Sacha Baron Cohen was way too recognizable to be Borat all the time, so bringing her in was a perfect choice. Watching her go toe to toe with Sacha is one of the best pieces of acting I saw all year, and I really hope she can get herself an Oscar Nomination for the role.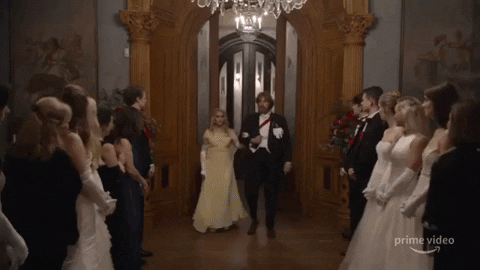 Female MVP of the Year – Amanda Seyfried
This was a hard choice, because there were a lot of good choices this year, but no really great choice. Sure people like Carey Mulligan, Frances McDormand, Jessie Buckley and others all gave stunning performances, but no one really gave multiple this year. Seyfried was fun in Scoob! but she truly shined in Mank as Marion Davies. No one disappeared more into a role than her and she truly had my jaw on the floor with how well she portrayed a 1930's actress. The look, the tone of her voice, and even the way she carried herself made her seem like she would have been a superstar in the Golden Age of Hollywood
Male MVP of the Year – Chadwick Boseman
We lost Chadwick Boseman this year in one of the most tragic ways imaginable. HIs performances, but more importantly what he stood for will always be remembered. However, instead of letting his disease define him he took roles that would be remembered until the end of time. His role in Da 5 Bloods was more tertiary but his character was the heart of the story. When he showed up in Ma Rainey's Black Bottom, we knew we were in for something special, but he went above and beyond. He gave everything he had into it because he knew it was the end of his line. Chadwick Boseman left us with a lasting legacy and two final performances to always honor him.
Acting Pound For Pound Lists
I love Boxing and MMA and Pound for Pound lists are always all the rage. So I decided lets rank the actors in a similar way. These lists are comprised based on two things.
Acting Ability
Popularity in a sense where would you see the movie because of this person
Truly from the bottom of my heart THANK YOU to anyone who read anything I wrote this year. I am just a guy who loves movies and decided to write my thoughts down, so anybody who reads these makes me so happy. I hope everyone has another incredible 2021 at the movies!
*You can find my 2020 Rankings here.
*You can find all of my Movie Ratings here.
*You can follow my Letterboxd account here.