*It's a Borat movie…
IMDB Synopsis
Follow-up film to the 2006 comedy centering on the real-life adventures of a fictional Kazakh television journalist named Borat.
"I take this, to be fat like American man!"
In 2006 the movie Borat came out and it changed the way movies could be made. No one had ever seen anything like it because of how real and raw the footage was, and in turn it created arguably the funniest theater going experience anyone could ever have. It of course was a follow up to actor Sacha Baron Cohen's HBO series Da Ali G Show where he played Borat in similar type sketches. But the movie was a cultural revolution and led to numerous catchphrases, including of course the most famous..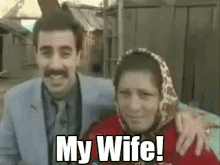 When we found out Borat 2 was coming 14 years after the fact, skepticism rolled in because of 2 things.
How are you going to follow up one of the funniest movies in the history of cinema.
Everyone recognizes the character now, so trying to get people to do interviews and say stupid things will be impossible.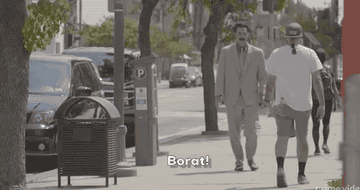 Well, I should never have doubted the legend of Sacha Baron Cohen. Within the first few scenes he explains how he needs to disguise himself now, so basically we have Cohen, dressed as Borat, disguised as someone else. The gag works the entire movie and is extremely clever. Once he is disguised we can finally get going on the adventures of the one and only Borat Sagdiyev.
Borat again gets into some of the most outrageous situations you can imagine as he travels across the American south. And I will say this is a very Anti Donald Trump movie and Cohen sets out to prove why Trump is not the person who should be leading our country. He does this by introducing his daughter as a character Tutar (played by Maria Bakalova. The farce of a story has him trying to "deliver" her to Vice President Mike Pence, but it is really just an excuse for the two of them to be hilarious together. This story is extremely displayed when he actually breaks into a Republican convention dressed as Donald Trump in order to interrupt Mike Pence's Speech.
There are so many other funny moments that Borat gets into, that I do not want to spoil, but what really touched me was the father daughter connection. I never expected to be emotionally invested in a Borat movie, but there I was, of course hoping for them to reconcile at the end. That is a testament to the genius of Cohen and Bakalova and their chemistry together.
Stock Watch
Stock Up – Sacha Baron Cohen
He is hot right now, coming off his star turn in The Trial of the Chicago 7, and now reigniting his most beloved character. He has always been a personal favorite of mine, but he has a legitimate chance at an Oscar nomination this year so it could be a massive year for him.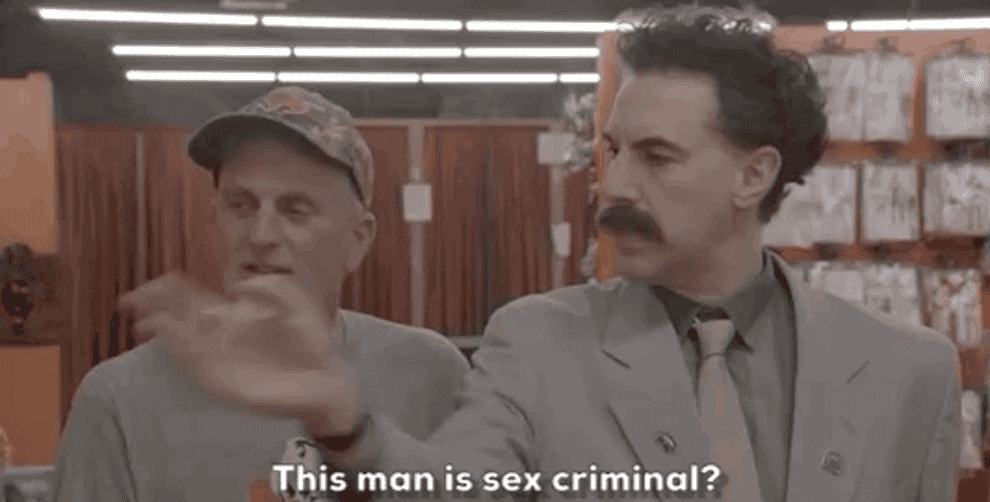 Stock Up – Maria Bakalova
As I said above she was an incredible addition to the Borat universe, and she fit so well next to Cohen. They played off each other in all the best ways and I hope she continues to get more opportunity in Hollywood.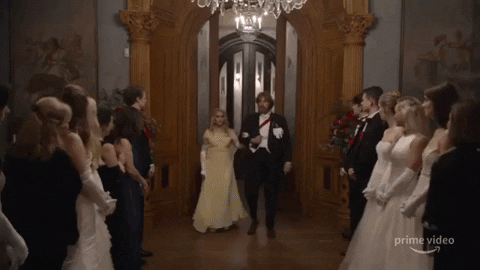 *A couple other tidbits
The Rudy Giuliani scene is legitimately frightening to see a leader of our country in that sort of position.
The Country Song he did at a real performance is laugh out loud funny.
Working in the Gulag is cool and present touch.
There are not many movies the last few years that purely just make you laugh, and this is one of them. Sure you may hate or love the politics of it depending on your leanings, but there is no denying this is one of the funniest movies of the year. And it cannot be overstated the achievement Cohen accomplished bringing this character back 14 years later and still doing it justice.
Juice Rating:
*You can find my 2020 Rankings here.
*You can find all of my Movie Ratings here.
*You can follow my Letterboxd account here.