*This is a true story…
IMDB Synopsis
The film is based on the infamous 1969 trial of seven defendants charged by the federal government with conspiracy and more, arising from the countercultural protests in Chicago at the 1968 Democratic National Convention. The trial transfixed the nation and sparked a conversation about mayhem intended to undermine the U.S. government.
"There's no place to be right now but in it"
There are times you watch a movie and you are just like man, this is just on another level than most of the slop coming out these days. I know it sounds corny but seeing these type of stories brought to screen help you remember why you love movies in the first place, because it gives you all the different emotions. Master screenwriter and director Aaron Sorkin gives us a screenplay that is funny yet profound, smart yet accessible, and powerful yet also incredibly timely.
The story is telling the awful history of the Chicago 7 and what they went through with the Justice system. In short, they held a protest in Chicago protesting Vietnam and it got out of hand. This led to a full on riot and these 7 men were considered the leaders and became political symbols during the trial.
Tom Hayden (Eddie Redmayne) is the young leader who has ideals and respect for the traditional way things get done.
Abbie Hoffman (Sacha Baron Cohen) and Jerry Rubin (Jeremy Strong) are two wise cracking hippies who believe in anarchy in a sense.
David Dellinger (John Carroll Lynch) a conscientious objector who is the elder statesmen of the group.
Rennie Davis (Alex Sharp), John Froines (Daniel Flaherty), and Lee Weiner (Noah Robbins) round out the seven as guys who seem to go along with what the leaders are saying.
The 8th member of the crew is Bobby Seale (Yahya Abdul-Mateen II) who was the head of the Black Panthers, and unfairly held in jail during the trial by Judge Julius Hoffman (Frank Langella)
All of these men played an important role in history and all of them were treated unfairly during the trial. That is one of the aspects of the movie that is so effective, it's ability just to make you madder and madder. Which in turn makes you more and more sympathetic with the characters.
As for the movie itself, I love the structure where it goes through the trial and then flashbacks to each situation. The scene depicting the actual riot is incredible and feels truly earned. And of course the Sorkin signature rat a tat dialogue that makes you wonder if his characters are even breathing between sentences.
Stock Watch
Stock Up – Eddie Redmayne
Obviously he already won a Best Actor Oscar, and he is one of the most respected actors in the world. But I still think when you ask people who Eddie Redmayne is they still might not see him as that big a star. The performance he gives in this role is an absolute star turn and he disappears in the role of Tom Hayden. The accent is insane and his energy throughout is spot on.
Stock Up – Yahya Abdul-Mateen II
He just won an Emmy for his incredible performance in Watchmen, but his turn in this is stunning. From the accent, to the presence on screen, whether in the front of the frame or the background, he is stealing that scene. This is a guy who seems to be on the Rocket Ship Juicers so keep an eye on him.
Stock Up – Aaron Sorkin
Sure he is arguably the greatest living screenwriter, but damn if he did not improve as a director from his debut, Molly's Game, to now. You can just tell he is so much more comfortable and everything from the editing, to the score, to some of the shots feels so confident from a second time director. I honestly wish he started directing earlier.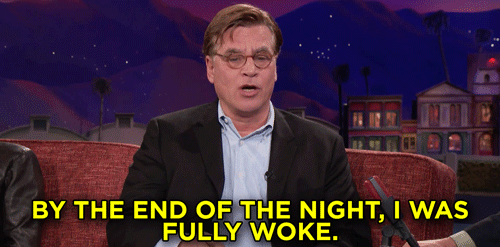 Stock Up – Joseph Gordon Levitt
Damn has he been busy! After taking two years off acting to have children JGL has been in 3 movies this year. 7500, Project Power, and now his role in this have firmly put him back on the map as one of the best actors in the world. I am always interested in him because if you look at his filmography he always makes interesting choices and works with great directors.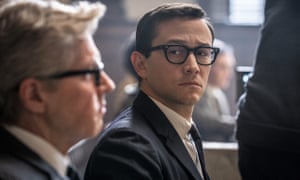 Stock Up – Sacha Baron Cohen
The man who mad Borat is one of the funniest humans on the planet. He has been taking more dramatic roles over the years, but this is by far the best performance he has ever given. The character is perfectly tailor to his smart ass demeanor and he absolutely nails it. I would not be surprised if we see Oscar talk for him.
Who's That Guy/Gal?
John Carroll Lynch – 123 IMDB Acting Credits
Just an all time That Guy and chews the scenery every time he is on screen. He again is great in his role here finally getting to play someone nice and not in the creepy Zodiac type of way.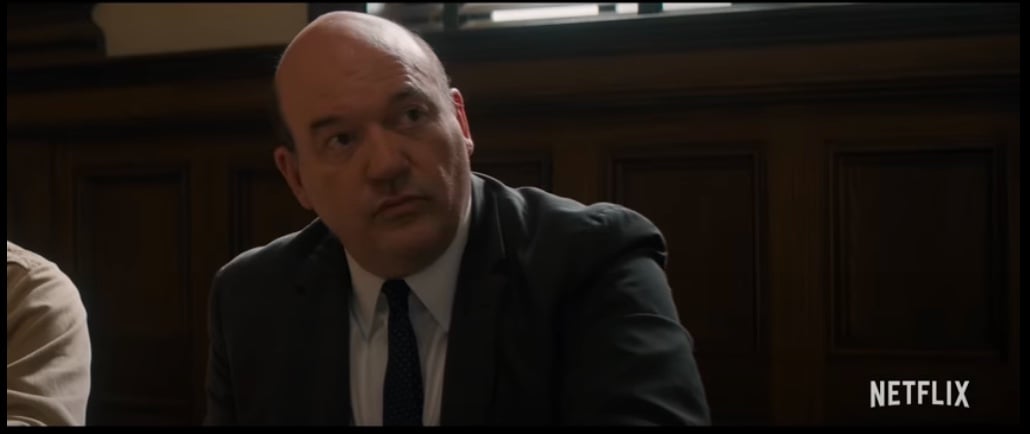 Kelvin Harrison Jr. – 34 IMDB Acting Credits
Juicers, is this guy on the Rocket Ship or what? We talked about him in Waves, The Photograph, The High Note, and now he gives another emotional performance in this role as Fred Hampton. Sure he is only in a few scenes, but he is absolutely memorable and significant in the role.
*A couple other tidbits
Damn does Mark Rylance bring it as the defense lawyer, William Kuntsler. He is funny, wise, and fiery when he needs to be.
My god is Frank Langella not the most hateable character of all time in this role.
MICHAEL KEATON!
Jeremy Strong was hilarious as Jerry Rubin and continues his strong run along with Succession and The Gentlemen
Daniel Pemberton's score was incredibly uplifting and was the heart of the movie.
With The Trial of the Chicago 7 Aaron Sorkin continues to prove he is one of the greatest Filmmakers alive. I absolutely love this movie and think it is very important considering the times we are living in. When this hits Netflix everyone needs to watch this and understand that things have not changed that much since this time, which seems odd. Sorkin balances all of that incredibly well and in my opinion gives us the best movie of the year so far.
Juice Rating:
*You can find my 2020 Rankings here.
*You can find all of my Movie Ratings here.
*You can follow my Letterboxd account here.