*This is a true story
IMDB Synopsis
1930s Hollywood is reevaluated through the eyes of scathing wit and alcoholic screenwriter Herman J. Mankiewicz as he races to finish "Citizen Kane."
"You cannot capture a man's entire life in two hours. All you can hope is to leave the impression of one."
Citizen Kane is consistently ranked as one of if not the greatest movie of all time. When they talk about the movie the first thing that comes to mind is of course the boisterous Orson Welles. It was nominated for 9 Oscars but only won one, and that was for Best Original Screenplay by Herman J. Mankiewicz. Mank as he was known was, like most artists, misunderstood in his time but his writing has lived on through the decades. David Fincher decided to brink his story to life here with the help of Netflix and it gives us another interesting movie to discuss here in this most unusual year.
Mank is the story of a writer, one who can write incredible words, but will drink and torture himself to do it. While he sets out to write his masterpiece he is in an accident and he has to have an assistant ghost write for him. Rita Alexander (Lily Collins) helps him not only finish his book, but remember the great man and writer he is. What I found cool about the structure of the story is that it jumped around time with reckless abandon, just like Citizen Kane. The way it moved made no sense at all, yet made a whole lot of sense. That is David Fincher for you.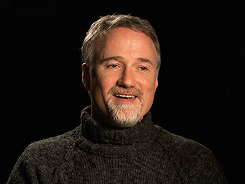 The second half of the movie becomes more of your standard "how they made the movie" type of movie. You see all the different characters that Mank based Citizen Kane on and you see the different scenarios that led to the various plot lines of that film. But what really separates this movie is that it is in Black and White (oh did I forget to mention that) and it feels like a movie that was made in the 1930's or 1940's. From the Old Fashioned Title Card, to the Crackling dialogue, and of course the way all the performances feel so authentic to the time period. I'll discuss in stocks but Gary Oldman and Amanda Seyfreid are GOING for it and I am here for it.
Listen I get your concerns Juicers. Its in Black and White, its artsy, its for film nerds. Well listen David Fincher made a movie about Mark Zuckerberg one of the best movies of all time. So give it a chance, it might just suck you in.
Stock Watch
Stock Neutral – Gary Oldman
After winning the Oscar a couple years ago for portraying Winston Churchill, Oldman is proving that he is still at the top of his game. He carries this movie from start to finish, and honestly is hilarious. I thought this role felt more comedic, with some dark undertones and he carried it all flawlessly. Mank always seemed like the type of guy who had to feel like he is the smartest guy in the room, and Oldman oozes that confidence in every situation. The climactic drunk scene he has is masterful, and hearing that Fincher took over 100 takes to get it is just mindblowing.
Stock Up – Amanda Seyfreid
Honestly, this was a stunning performance from her as Marion Davies. She looked, felt, and sounded like she was right out the Hitchcock playbook for leading ladies. She had the rhythm of the dialogue along with the snappy delivery. She also just oozed charm and charisma and I think she should be considered a front runner for the Best Actress Oscar.
Stock Up – David Fincher
Obviously he is already one of the greatest directors of his generation. But he is flying high with Mank and now just signed a 4 year deal with Netflix to make movies. For the man who will routinely go over 100 or 200 takes for scenes having Netflix budgets should be the highlight of his career.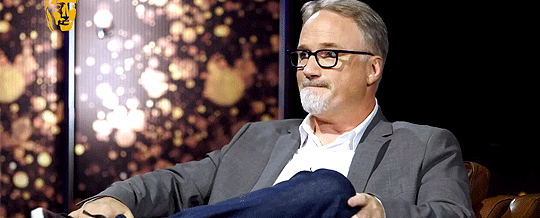 Who's That Guy/Gal?
Arliss Howard – 65 IMDB Acting Credits
A classic That Guy who we see here as the legendary Louis B. Mayer, yes of Metro Goldwyn and Mayer. He has the best scenes in the movie and is a force every time he is on the screen. His walk and talk through the hallway is a scene that is just seared into my brain because of the ferocity in his performance.
*A couple other tidbits
This is a very Jewish movie and Gary Oldman explaining Mishpocha had me rolling in my seat.
"I don't speak a lot of Jewish"
The Trent Reznor and Atticus Ross (long time Fincher Collaborators) score was again stunning and learning that they only used time period instruments makes it even more impressive.
Netflix has been pushing and pushing for their Best Picture Oscar these past couple years with Roma, Marriage Story, and The Irishman. This year feels like the year they might get it though because of all the uncertainty and the fact they have had all the best movies come out this year. Spike Lee's Da 5 Bloods, Aaron Sorkin's Trial of the Chicago 7 and now David Fincher's Mank. Mank will probably be the least accessible to the mainstream of the three, but it is still a well told story and a very worthwhile movie because of the obvious craft put into it. As an obvious movie nerd this type of stuff appeals to me and man do I wish I could spend one day in old Hollywood with people like Herman Mankiewicz.
Juice Rating:
*You can find my 2020 Rankings here.
*You can find all of my Movie Ratings here.
*You can find my David Fincher Rankings here.
*You can follow my Letterboxd account here.