2020 was a very weird year for cinema. Unless you live under a rock we have all dealt with the Covid-19 Pandemic and it has shifted the way we all watch and think about movies. Everyone has gotten comfortable watching movies at home on their various streaming service of choice: Netflix, Hulu, Amazon, Disney+, Apple TV+, HBO Max or even paid VOD. I love the theatre, but I know we need to be as safe as possible before we go back. Numerous movies got delayed and shifted to 2021 but we still had a ton of great movies come out this year so here are my Top Ten.
10. The Vast of Night – Juice Rating 86/100
The Vast of Night came out quietly earlier this year on Amazon and blew a lot of people away. This was a debut for Andrew Patterson as director and told a small story about two kids who investigate sounds they believe are extra terrestrial. However the craft was what really blew me away. There were numerous extended long takes that grabbed your attention and held it unlike anything this year. The movie oozes vibes of Close Encounters of the Third Kind and I loved it. It is on Prime for everyone to see right now!
*Full review here
9. Promising Young Woman – Juice Rating 86/100
Promising Young Woman is one of the most controversial movies this year. It takes on the topic of Sexual Assault head on and never lets go. Carey Mulligan gives one of the best performances of the year and Writer/Director Emerald Fennell, like Andrew Patterson, gives us such an incredible debut as a filmmaker. Not only the tense story but the film work and the editing will raise your heart beat in a way that I had not felt since Uncut Gems.
*Full review here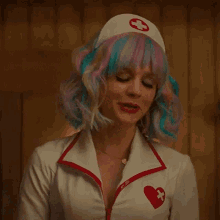 8. Nomadland – Juice Rating 87/100
Nomadland is the story of a woman who joins a Nomadic Culture after her factory shuts down and she has no job prospects. The movie takes a look at this Culture and how they live and still find joy in the world. Most of the actors are real Nomads and it makes the movie feel honestly like a documentary. The scenery is stunning and Frances McDormand is a powerhouse as usual.
*Full review here
7. Sound of Metal – Juice Rating 87/100
Sound of Metal is another movie that came out on Amazon semi quietly, but is one of the most powerful stories of the year. It takes a look at a young drummer played by Riz Ahmed, who is losing his hearing and has to deal with that fact. It takes an honest look at the Deaf community and Ahmed gives one of the best performances of his career. I found myself extremely moved watching this.
*Full review here
6. Palm Springs. – Juice Rating 88/100
Palm Springs was the movie coming out of Sundance this year that everyone was talking about. Hulu bought it for a record sum and when it came out we finally got to see what the hype was about. We never get rom-coms like this anymore and this was just pure joy. The two leads Andy Samberg and Cristin Milioti have such incredible chemistry, it made me long for the days we got fun comedies like this regularly. Also J.K. Simmons is a KING!
*Full review here
5. Mank – Juice Rating 90/100
Mank is one of those movies you watch and you are transported to a different world. David Fincher is one of the master craftsmen we have and this was a long time personal project for him. His father wrote the script years ago and Fincher finally got the money to make it from the ATM of Netflix. Technically the movie is perfect and unlike something you will see on screen, I just think more casual movie watchers will may be a bit bored at times. However, if you watch this along with Citizen Kane you really understand there is true brilliance in this film.
*Full review here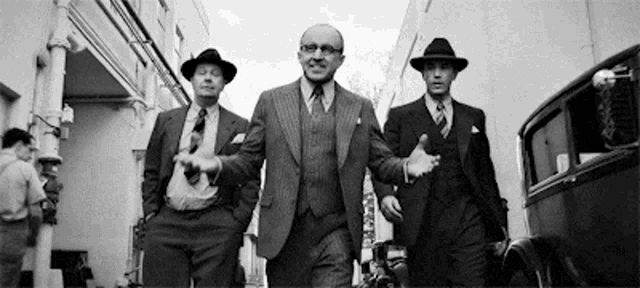 4. Soul – Juice Rating 90/100
Let me tell you a shocking statement. Pixar makes good movies. I know how brave of me to say right? Soul fits right into the Canon and honestly feels like a sequel to the equally great Inside Out. Pete Docter is a master of understanding human emotions and seeing depression visualized on screen in Soul is truly masterful. This may not be much a "kids movie" but it is just another in a long long line of great Pixar movies, and its available on Disney+ right now!
*Full review here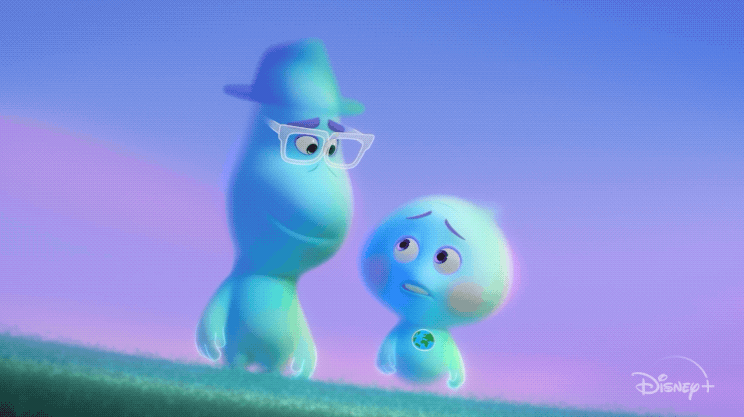 3. Da 5 Bloods – Juice Rating 92/100
I am of the belief Spike Lee is the most underrated Director of all time. He has such an incredible list of movies and he never won any major awards until BlackKklansman. His movies are important and always have a message that they are expressing to the world. Da 5 Bloods is no different and shows us not only Black Soldiers view on Vietnam, but what PTSD can do to someone over time. Technically with the mix of current scenes and flashbacks all are melded together brilliantly and makes for another Netflix banger. Also seeing Chadwick Boseman in this role right after his passing was incredibly poignant and powerful.
*Full review here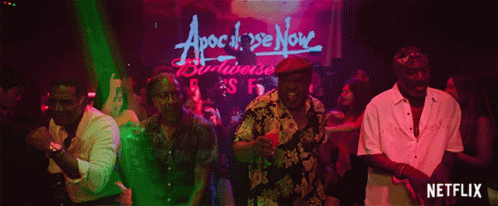 2. Tenet – Juice Rating 93/100
I am a Nolan guy through and through and his new movie Tenet is cinema of the highest order. Tracking shots, aspect ratio shifts, pulsating score (LUDWIG), high level performances and acting that makes your heart rate jump through the roof. Nolan brings out all the tricks in the mind bending story that you truly need to be locked in and paying full attention for. Sure it is a bit confusing but I did not have a more exciting experience watching a movie than I did watching Tenet.
*Full review here
1. Trial of the Chicago 7 – 94/100
Aaron Sorkin is a writer that always believes in hope and justice and writes with those beliefs. The Trial of the Chicago 7 tells the story of the Chicago 7 and their trial following the rally at the Democratic National Convention. The movie has such an incredible pace and script but it agains comes down to the incredible performances. The Ensemble cast led by Eddie Redmayne, YahYa Abdul Mateen II, and Sacha Baron Cohen all portray their characters in spectacular fashion and lead to a rousing and empowering conclusion. I absolutely love this movie.
*Full review here
As I did last year I want to have a couple honorable mentions.
2020 was not the year we thought it was going to be but it still gave us some incredible movies and performances we will remember forever. I am going into 2021 with a positive attitude and hope we get to see movies like Fast 9, Dune, Bond 25 and more that were delayed to this horrific disease.
Let me know your thoughts below on this year and your favorite movies of the year!