*Not spoiling anything major, but please watch this movie…
IMDB Synopsis
Nothing in Cassie's life is what it appears to be — she's wickedly smart, tantalizingly cunning, and she's living a secret double life by night. Now, an unexpected encounter is about to give Cassie a chance to right the wrongs from the past.
"So it's a "he said, she said" situation."
One of the most important topics that has been discussed in the last 10 years throughout Hollywood has of course been Sexual Assault. That is due to the allegations against Harvey Weinstein and numerous other high profile people that sparked the #metoo movement. All this has brought more attention to the important topic of sexual assault and the new movie Promising Young Woman takes that idea to a whole new level.
Writer/Director Emerald Fennell (Killing Eve) in her film debut has written a story about a woman who pretends to be drunk to see if men will take her home and try to take advantage of her. If they do she will call them out and make them understand why this is wrong. However when things go wrong she decides to take revenge and spirals a bit out of control. Personally, I have never seen a movie take on this type of topic with such ferocity it took me a few minutes to adjust to the tone. But by the second half of the movie I had a similar anxious feeling as I did during something like Uncut Gems, which I loved.
I loved many aspects of this movie, from the really cool editing, to the tense score, and even the absolutely SHOCKING ending, but I cannot deny the incredible cast of actors this put together. Names Including:
Laverne Cox (Where my OITNB heads at?)
Clancy Brown (more on him later)
Jennifer Coolidge (Stiflers Mom!)
Bo Burnham
Alfred Molina
Sam Richardson
Chris Lowell (our Glow King)
Christopher Mintz-Plasse (now and forever Mclovin)
Connie Britton (eat your heart out Tami Taylor)
Molly Shannon
Adam Brody just keeps showing up huh?
Max Greenfield (Sup Schmidt)
It is an embarrassment of riches and brings together an awesome group of actors who are taking over from an older generation. All these people were basically TV stars and comedians who are translating to the big screen and I love it.
Stock Watch
Stock Up – Carey Mulligan
She has a chance to win Best Actress this year and that is not an exaggeration. She has been rising steadily for a few years now but this feels like the breakout role she has been waiting for. She has to play every emotion on the spectrum throughout the story and she does it all flawlessly. Seeing her go from sweet and innocent at points, to pretending to be hammered, and then basically becoming the joker is so shocking yet always played under control. This is one of the best performances of the year and will probably vault her to another level of stardom.
Stock Up – Emerald Fennell
She took over for Phoebe Waller Bridge on Season 2 of Killing Eve, which was no small task, and the show continued its great run under her reign. Stepping over to the film side could have been tricky, especially penning a story with as much bite and importance as this one has. She nailed it though and it is one of the best debuts we have seen since Get Out. If you were not all in on her before, clearly after this movie her next project will be highly anticipated.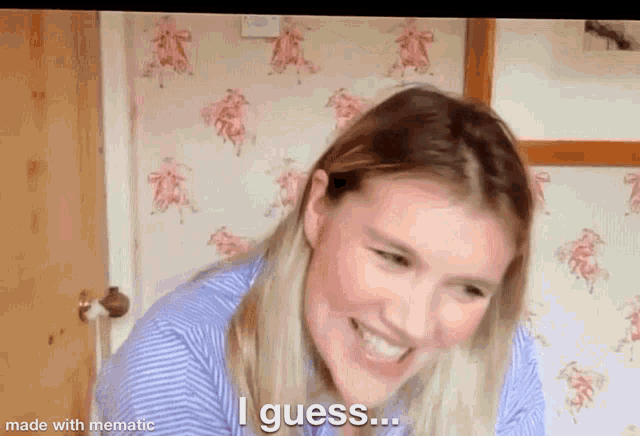 Who's That Guy/Gal?
Clancy Brown – 296!!! IMDB Acting Credits
As you may have noticed reading my reviews I love animation. There are a lot of fantastic voice actors, but Clancy Brown might be the greatest of them all. He has lended his voice to basically every animated show you can think of, most notably Mr. Krabs on Spongebob and Lex Luthor on the Superman Animated Series. However, he has also been able to translate his acting to live action over the years as well, I know we all fondly remember him as the treacherous guard in Shawshank. Anytime I see him on screen it makes me happy because his voice just brings back so many memories for me.
*A couple other tidbits
The opening and final scenes both are similar levels of shocking, but in completely different ways, I enjoyed them both though.
Love Bo Burnham and I usually do not enjoy mid movie random dancing scenes, but he had such chemistry with Mulligan, I could not help but smile.
The music choices throughout were very smart and all fit the tone and themes of the movie.
This is one of the most polarizing, but in my opinion one of the best movies of the year. It was a Sundance darling earlier this year and has been int he conversation ever since, so I was excited to see it. The movie did not disappoint and I hope more people decide to write stories that take issues head on and do not sugar coat anything.
Juice Rating:
*You can find my 2020 Rankings here.
*You can find all of my Movie Ratings here.
*You can follow my Letterboxd account here.