*Not much to spoil at all…
IMDB Synopsis
A woman embarks on a journey through the American West after losing everything during the recession.
"It's strange that you encourage people to invest their whole life savings, go into debt, just to buy a house they can't afford."
I think it is poignant Nomadland is the last movie I will review in 2020. It is a movie about finding the joy in any situation even while you may be roaming in the wilderness. Throughout this entire pandemic a lot of us have felt that way, even if we are not necessarily part of the nomadic culture. Finding joy in the little things this year has been hard, so to see Fern and the res of these people enjoying their situations even in the darkest of times gives hope.
Directed by Chloé Zhao Nomadland tells the story of Fern, a woman who loses her job when a factory shuts down in Empire, Nevada. Her job prospects are dried up so she has to join the nomadic culture on the recommendation of a friend and learns how to survive living basically off the land. This is highlighting a real culture of nomads in our country and most of the actors in the story besides Frances McDormand and David Straithairn are real life Nomads. This made the movie almost feel like Frances McDormand, one of our greatest living actors, leading us on a documentary of Nomadic culture.
The story can drag a bit at times, if you can even call it a story, but the beauty lies in the landscape and seeing how these people continue to live and thrive. They end up all the way at the Wall Drug in South Dakota which is a place I have been, but they made it look so much better on camera than it does in real life (shocking I know). I think what makes this movie great though is that it does not pull any punches and even with all the joy it does show us some of the daily struggles, some as simple as just keeping warm at night. In those moments your empathy for these people just grows expenonetially.
Stock Watch
Stock Neutral – Frances McDormand
She is great as always in this and will probably get an Oscar nomination for the role, but as I said above she is already one of our greatest living actors. I love that she really has never done the mainstream rom-com or superhero thing and she just continues to make great choices and give great performances.
Stock Up – Chloé Zhao
She has been making smaller movies now for a couple years and with this breakout film she got the call almost every director wants. She got the ring from Kevin Feige to direct a Marvel movie and she has The Eternals coming out next year. The hype could not be higher especially if Nomadland does well during award season.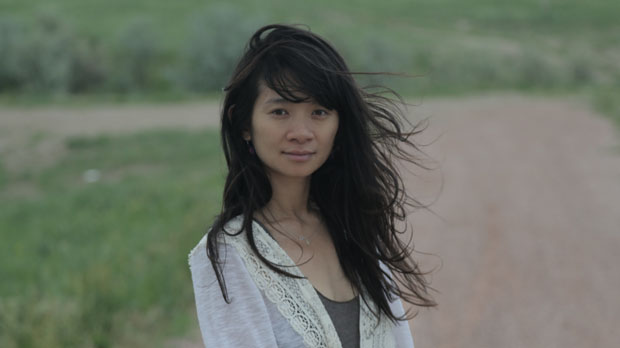 *A couple other tidbits
Fern melting ice with boiling water and gluing plates together was ingenious and another interesting look at the culture.
All the nomadic actors were seamless and felt like they could have been acting for years
The soft score really kept the tone throughout and made me feel like I was back in the desert.
Nomadland is a vibe movie as I like to say where the story matters less than the way the movie makes you feel. This story is highlighting a culture I certainly did not know about in our country but I think it is shown with patience and sensitivity which I respect. This is also one of the best movies I have seen this year.
Juice Rating:
*You can find my 2020 Rankings here.
*You can find all of my Movie Ratings here.
*You can follow my Letterboxd account here.