We finally made it Juicers. This insane year of delays and reschedules at the cinema leads us to this delayed and rescheduled Academy Awards. Of course though there is still plenty of excitement, especially after Parasite won last year, and the Academy expanded its members to become much more diverse.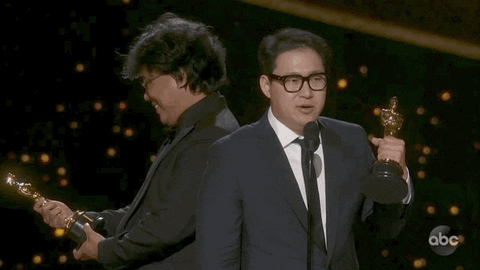 The quality of movies this year has not been at the level I feel of the last couple years, however we still have many worthy winners of the Gold Statuette. As usual I will make my picks based on the nominees, not who I think will win, but who I feel deserves it (I know what do I know). So let's do it folks your 2021 Oscar Predictions.
WRITING (ORIGINAL SCREENPLAY)
JUDAS AND THE BLACK MESSIAH
Screenplay by Will Berson & Shaka King
Story by Will Berson & Shaka King and Kenny Lucas & Keith Lucas
MINARI
Written by Lee Isaac Chung
PROMISING YOUNG WOMAN
Written by Emerald Fennell
SOUND OF METAL
Screenplay by Darius Marder & Abraham Marder
Story by Darius Marder & Derek Cianfrance
THE TRIAL OF THE CHICAGO 7
Written by Aaron Sorkin
Odds Favorite: Promising Young Woman
Juice's Pick: Trial of the Chicago 7
What can I say, I am in the bag for Aaron Sorkin. The rhythm of his writing just works for me and in Trial he takes it to another level. Promising Young Woman is incredibly unique and I would love to see it win, I also think Minari is very well written. Chicago 7 though to me is just on another level as far as the writing is concerned.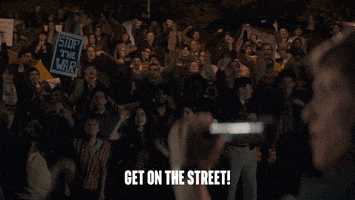 WRITING (ADAPTED SCREENPLAY)
BORAT SUBSEQUENT MOVIEFILM: DELIVERY OF PRODIGIOUS BRIBE TO AMERICAN REGIME FOR MAKE BENEFIT ONCE GLORIOUS NATION OF KAZAKHSTAN
Screenplay by Sacha Baron Cohen & Anthony Hines & Dan Swimer & Peter Baynham & Erica Rivinoja & Dan Mazer & Jena Friedman & Lee Kern
Story by Sacha Baron Cohen & Anthony Hines & Dan Swimer & Nina Pedrad
THE FATHER
Screenplay by Christopher Hampton and Florian Zeller
NOMADLAND
Written for the screen by Chloé Zhao
ONE NIGHT IN MIAMI…
Screenplay by Kemp Powers
THE WHITE TIGER
Written for the screen by Ramin Bahrani
Odds Favorite: Nomadland
Juice's Pick: One Night in Miami
I love that The White Tiger got in here because that is a very cool and different movie. Nomadland will win many awards but I just do not think the screenplay is the strength of the movie. And yes I love Borat, but One Night in Miami… is a very worthy winner here. It gives us that great story with 4 American Icons and is acted to perfection. This movie lives and dies with the script and that script is damn good.
VISUAL EFFECTS
LOVE AND MONSTERS
Matt Sloan, Genevieve Camilleri, Matt Everitt and Brian Cox
THE MIDNIGHT SKY
Matthew Kasmir, Christopher Lawrence, Max Solomon and David Watkins
MULAN
Sean Faden, Anders Langlands, Seth Maury and Steve Ingram
THE ONE AND ONLY IVAN
Nick Davis, Greg Fisher, Ben Jones and Santiago Colomo Martinez
TENET
Andrew Jackson, David Lee, Andrew Lockley and Scott Fisher
Odds Favorite: Tenet
Juice's Pick : Tenet
This is for sure the category that has the most interesting movies because none are nominated anywhere else really. Love and Monsters was a really fun movie that not many people saw, Mulan had great visuals but overall was a let down, and The Midnight Sky was a really poor effort in my opinion from George Clooney. Tenet is really the only worthy winner here and no I am not just shilling for my man Chris Nolan (The God). No matter what you think of the story in Tenet, you cannot deny the visuals are incredible. The way the move the camera and actors backwards and forwards in time, all while having elaborate set pieces is pure Nolan. This should easily win on Sunday.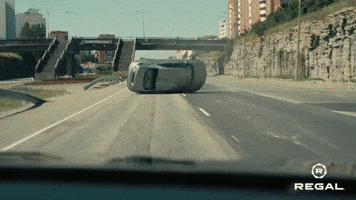 MUSIC (ORIGINAL SONG)
"Fight For You" from JUDAS AND THE BLACK MESSIAH
Music by H.E.R. and Dernst Emile II
Lyric by H.E.R. and Tiara Thomas

"Hear My Voice" from THE TRIAL OF THE CHICAGO 7
Music by Daniel Pemberton
Lyric by Daniel Pemberton and Celeste Waite

"Husavik" from EUROVISION SONG CONTEST: THE STORY OF FIRE SAGA
Music and Lyric by Savan Kotecha, Fat Max Gsus and Rickard Göransson

"Io Sì (Seen)" from THE LIFE AHEAD (LA VITA DAVANTI A SE)
Music by Diane Warren
Lyric by Diane Warren and Laura Pausini

"Speak Now" from ONE NIGHT IN MIAMI…
Music and Lyric by Leslie Odom, Jr. and Sam Ashworth
Odds Favorite: Speak Now
Juice's Pick: Husavik
Let's get weird! All of these songs are perfectly fine, but if I am not mistaken Husavik is the only one performed in the movie. Sure the movie is not that great but the song actually is fantastic and a really uplifting scene. I think it would be great if this song got the win.
MUSIC (ORIGINAL SCORE)
DA 5 BLOODS
Terence Blanchard
MANK
Trent Reznor and Atticus Ross
MINARI
Emile Mosseri
NEWS OF THE WORLD
James Newton Howard
SOUL
Trent Reznor, Atticus Ross and Jon Batiste
Odds Favorite: Soul
Juice's Pick: Soul
Reznor and Ross have incredible double here with Mank and Soul, but I want to really take this moment to acknowledge the continued travesty of the Oscars. That is the year after year disrespect of Spike Lee. Da 5 Bloods was one of the best movies of the year and basically got shut out of the Oscars besides Terence Blanchard's fantastic score. Spike is easily one of the greatest directors in history and the fact that Oscars just forget about him besides one Screenplay win is a joke. But for this year it does seem like one of the R & R scores should win and Soul just edges it for me. Their usage of old fashioned instruments in Mank is great, but their blend of Jazz and pop in Soul was second to none.
INTERNATIONAL FEATURE FILM
ANOTHER ROUND
Denmark

BETTER DAYS
Hong Kong

COLLECTIVE
Romania

THE MAN WHO SOLD HIS SKIN
Tunisia

QUO VADIS, AIDA?
Bosnia and Herzegovina
Odds Favorite: Another Round
Juice's Pick: Another Round
I have not gotten a chance to see all of these yet, but Another Round is the clear runaway favorite this year. Thomas Vinterberg the Director is nominated for Best Director and Mads Mikkelsen gives one of the performances of the year. This should have no problem in this category.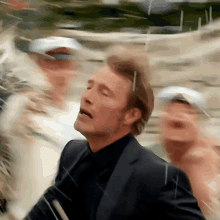 Cinematography
JUDAS AND THE BLACK MESSIAH
Sean Bobbitt

MANK
Erik Messerschmidt

NEWS OF THE WORLD
Dariusz Wolski

NOMADLAND
Joshua James Richards

THE TRIAL OF THE CHICAGO 7
Phedon Papamichael
Odds Favorite: Nomadland
Juice's Pick: Mank
Nomadland is probably going to win this category, however Mank is the movie that had the biggest accomplishment I thought. That movie from the second it starts looks and feels like a movie straight out of the 1930's. That is obviously a deliberate choice and it is incredibly well executed. Some movies do black and white, but to actually make it feel from a different era is another step entirely.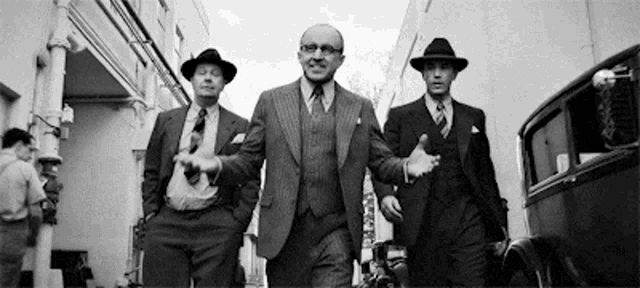 Animated Feature Film
ONWARD
Dan Scanlon and Kori Rae
OVER THE MOON
Glen Keane, Gennie Rim and Peilin Chou
A SHAUN THE SHEEP MOVIE: FARMAGEDDON
Richard Phelan, Will Becher and Paul Kewley
SOUL
Pete Docter and Dana Murray
WOLFWALKERS
Tomm Moore, Ross Stewart, Paul Young and Stéphan Roelants
Odds Favorite: Soul
Juice's Pick: Soul
Shocking, I know Juicers that Pixar has two films nominated in this category. I liked Onward, but I do not think it is top tier Pixar like I think Soul is. Wolfwalkers, which is a must different animation style is an awesome story with some great voice performances. And Over the Moon was a Netflix movie that actually featured some fun music. None though compared to Soul which is one of the great Pixar movies of all time in my opinion.
Actress in a Supporting Role
Maria Bakalova in BORAT SUBSEQUENT MOVIEFILM: DELIVERY OF PRODIGIOUS BRIBE TO AMERICAN REGIME FOR MAKE BENEFIT ONCE GLORIOUS NATION OF KAZAKHSTAN
Glenn Close in HILLBILLY ELEGY
Olivia Colman in THE FATHER
Amanda Seyfried in MANK
Yuh-Jung Youn in MINARI
Odds Favorite: Yu-Jung Youn
Juice's Pick: Maria Bakalova
Youn is incredible in Minari and brings an energy that you do not see very often. I also think Amanda Seyfried has not gotten enough love for what she did in Mank. She felt like an Actress straight out of the 30's, and she got lost in the character. Maria Bakalova did something though that truly no one in the world probably can do, and that is keeping up with Sacha Baron Cohen in a Borat movie. She had a huge role seeing as he is so recognizable now, and honestly she should get the award for just sitting through the Rudy Giuliani scene.
Actor in a Supporting Role
Sacha Baron Cohen in THE TRIAL OF THE CHICAGO 7
Daniel Kaluuya in JUDAS AND THE BLACK MESSIAH
Leslie Odom, Jr. in ONE NIGHT IN MIAMI…
Paul Raci in SOUND OF METAL
Lakeith Stanfield in JUDAS AND THE BLACK MESSIAH
Odds Favorite: Daniel Kaluuya
Juice's Pick: Daniel Kaluuya
This is a stacked category, with all 5 guys giving incredible performances. Lakeith feels honestly more of a leading role in his movie but he gives a great performance. Leslie Odom and Paul Raci as well really lose themselves in their characters and deserve to be with this group. But the race is between Cohen and Kaluuya. I do think Kaluuya takes it though because his performance is just absolutely incredible. He is a force every second throughout his movie playing Fred Hampton, and created an extremely memorable character.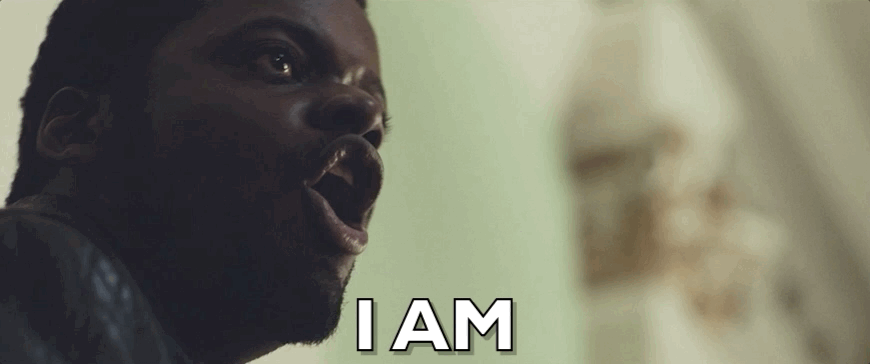 Directing
ANOTHER ROUND
Thomas Vinterberg
MANK
David Fincher
MINARI
Lee Isaac Chung
NOMADLAND
Chloé Zhao
PROMISING YOUNG WOMAN
Emerald Fennell
Odds Favorite: Chloé Zhao
Juice's Pick: David Fincher
Zhao seems to be a runaway train right now with this award, but to me the best directed film this year is Mank. The craft and detail that went into Mank is absolutely incredible and takes only a master craftsman. David Fincher has been waiting to make this movie his whole life, and even if it is not the most accessible movie, you cannot deny the skill that was put in.
Actress in a Leading Role
Viola Davis in MA RAINEY'S BLACK BOTTOM
Andra Day in THE UNITED STATES VS. BILLIE HOLIDAY
Vanessa Kirby in PIECES OF A WOMAN
Frances McDormand in NOMADLAND
Carey Mulligan in PROMISING YOUNG WOMAN
Odds Favorite: Carey Mulligan
Juice's Pick: Carey Mulligan
All these woman give great performances, and all have seemingly one one of the various awards leading up to this. However, Carey Mulligan stands out for me with the way that she carries her movie to an incredible degree. She has to play so many different roles throughout Promising Young Woman and it deserves all the recognition. I love Frances, and Viola of course but Carey is the pick for me this year.
Actor in a Leading Role
Riz Ahmed in SOUND OF METAL
Chadwick Boseman in MA RAINEY'S BLACK BOTTOM
Anthony Hopkins in THE FATHER
Gary Oldman in MANK
Steven Yeun in MINARI
Odds Favorite: Chadwick Boseman
Juice's Pick: Chadwick Boseman
This feels like one of the more predictable awards of the night, and deservedly so. Chadwick in my opinion would have won these even if he could be at this award show to receive it. However, combining this performance with what he means to everyone around the world this will take his legacy to an unreachable level. He deserves this award and I really hope the voters did the right thing.
Best Picture
THE FATHER
David Parfitt, Jean-Louis Livi and Philippe Carcassonne, Producers
JUDAS AND THE BLACK MESSIAH
Shaka King, Charles D. King and Ryan Coogler, Producers
MANK
Ceán Chaffin, Eric Roth and Douglas Urbanski, Producers
MINARI
Christina Oh, Producer
NOMADLAND
Frances McDormand, Peter Spears, Mollye Asher, Dan Janvey and Chloé Zhao, Producers
PROMISING YOUNG WOMAN
Ben Browning, Ashley Fox, Emerald Fennell and Josey McNamara, Producers
SOUND OF METAL
Bert Hamelinck and Sacha Ben Harroche, Producers
THE TRIAL OF THE CHICAGO 7
Marc Platt and Stuart Besser, Producers
Odds Favorite: Nomadland
Juice's Pick: The Trial of the Chicago 7
Nomadland is pretty much a lock at this point for the award, however I wrote in my end of the year column that Trial was my favorite movie of the year. I thought it was so incredibly well written, well acted, and well executed on all levels. All of these movies are interesting and different and show the numerous sides of Hollywood. The only movie I would be upset if it won is The Father, because it is just not on the level of these other films. I hope Trial wins but do not be surprised to see Nomadland take the top spot.
*My full picks below based on who I think will actually win