*This is a true story
IMDB Synopsis
Jean de Carrouges is a respected knight known for his bravery and skill on the battlefield. Jacques Le Gris is a squire whose intelligence and eloquence makes him one of the most admired nobles in court. When Le Gris viciously assaults Carrouges' wife, she steps forward to accuse her attacker, an act of bravery and defiance that puts her life in jeopardy. The ensuing trial by combat, a grueling duel to the death, places the fate of all three in God's hands.
"I say before all of you, I spoke the truth!"
Man Juicers, it feels like we have been hearing about this movie forever. Directed by the Legendary Ridley Scott, and written by Ben Affleck, Matt Damon, and Nicole Holofcener, within the film community this has had a lot of hype. The Damon and Affleck duo have not written anything together since GOOD WILL HUNTING, so to see them writing together again is awesome. I also love that they were extremely smart to bring in Nicole Holofcener because of the nature of the story and the structure within which the movie operates. What I do want to note is this is marketed as a true story, which I just think is incredible. The fact that we even know the story to begin with and have the ability to bring it to life is something we should not take for granted.
That structure, similar to WRATH OF MAN earlier this year, is divided into three chapters, showing three different perspectives of one horrific rape in the late 1300's France. One from the perspective of Matt Damon's Character Sir Jean De Carrouges (The Husband), the second from Adam Driver's Character Jacques Le Gris (The Predator), and finally Jodie Comer's Character Marguerite de Carrouges. How it differs from Guy Ritchie's movie though is that each of these perspectives is the "Truth According to…" and so you saw all the performances shift based on the recollection of whoever's chapter we were watching. This was an awesome tool that Ridley Scott used because it keeps you on your toes even if you are watching the same thing three times. A facial expression, or the way someone takes off their shoes, really anything can completely change how you feel about what is happening in the scene.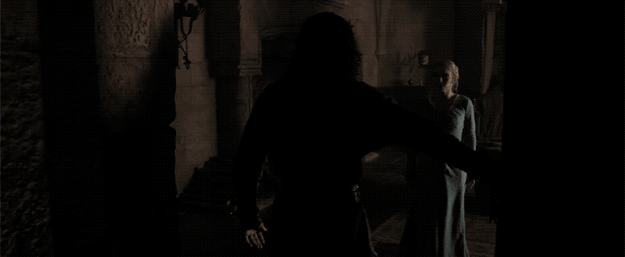 The Movie is called THE LAST DUEL though and yes there is a massive Duel at the end. When we do finally get to it, you get to see why at 83 years of age, Ridley Scott is still one of the great directors working. The Duel evokes images of course of GLADIATOR, ROBIN HOOD, and even KINGDOM OF HEAVEN (Directors Cut Obviously). He is just a master at staging and filming these type of scenes, able to make it tension filled while still making it fiery and intense. It is one of the better battle scenes I have seen in some time. Oh and did I mention everyone in the movie has some of the most ridiculous hairdos of all time?
Stock Watch
Stock Neutral – Matt Damon
This guy is one of the most interesting actors we have ever had. He does a big budget movie, then shows up in a small Soderbergh movie, then he does a cameo in Thor 3, then another big budget movie and on and on. He has been in the business forever and still is chruning out multiple movies a year. I do want to see him and Ben write more, because clearly they write good stuff.
Stock Up – Jodie Comer
Strap in folks because were all on the Comer rocket ship together. I talked about her in FREE GUY recently and we knew this was coming but man this was absolutely her movie. She had to do everything and more to bring this incredible woman to life, and did it with grace and incredible power. I see Oscars in the near future for this fantastic actor. She will next be playing Napoleon's wife in another Ridley Scott Film.
Stock Neutral – Sir Ridley Scott
This guy is a mast of his craft and has been doing it an incredibly long time. He has one of the most diverse and entertaining filmographies and seems to genuinely just continue to love making movies. He literally has another movie coming out in a month called HOUSE OF GUCCI, which looks great and completely different to this story. He can make any type of movie and make it really good, I hope we get another 10 Ridley Scott movies.
Stock Neutral – Adam Driver
He would be rising but there is not much farther he can go. He is already the number 1 actor on my Pound for Pound rankings so there is nothing he can do left than start to stack Oscars. He is just an amazing actor, comedy, action, drama, whatever you need he is the best at it. He also has just that massive presence on screen that you just cannot take your eyes off him. Clearly he is in his prime right now but he will be making great movies hopefully for a long long time.
*A couple other tidbits
Ben Affleck was great as usual in his role, he just was not in the movie that much.
Dariusz Wolski's score was so good and completely immerses you in the time period.
The Accents I do have to say were out of control. Driver is doing like a half British thing, Jodie Comer is just speaking in her normal British accent, Affleck is doing something I do not quite know what it is, and Damon just said screw it and is just speaking in his normal American Accent.
I did enjoy this movie, even though it i 2.5 hours and it is very heavy, I think we need more movies like this made by great directors. This movie made by anyone else does not work, so to see someone like Ridley do what he did with it is great. I am honored to know the story of Marguerite now because what she fought for is what women are still fighting for today, which in my opinion is just sad.
Juice Rating:
*You can find my 2021 Movie Rankings here.
*You can find my Ridley Scott Rankings here.
*You can find all of my Movie Ratings here.
*You can follow my Letterboxd account here.