*This is a true story…
IMDB Synopsis
In 1972, 9-year-old J.R. Maguire moves into his grandfather's dilapidated house in Long Island, N.Y. Searching for a father figure, he falls under the unconventional tutelage of his uncle Charlie, a charismatic, self-educated bartender who introduces him to a handful of the bar's colorful regulars. As the years pass and J.R. grows into a young man, he tries to fulfill his dream of becoming a writer.
"You're a writer the minute you say you are."
It might be obvious to say but the people around us and the environment we are in while growing up, clearly effects us throughout all the choices we make in life. J.R. Moehringer grew up in bars on Long Island because of his family situation and has always just written what he knew. The new movie The Tender Bar is based on his memoir and tell his story of love, learning, and even the loneliness of a writer.
Directed by George Clooney in now his 8th directed film. Which unlike his previous work THE MIDNIGHT SKY is a much smaller and character driven story. Most of the movie is just J.R. (Tye Sheridan) and his Uncle Charlie (Ben Affleck) talking about life in Charlie's bar. J.R.'s father is a lowlife Radio host and Charlie becomes the father figure in his life. J.R. overcame everything and went to Yale and learned that being a writer is a hard life, and it is not going to happen without a lot of hard work. That journey is told while we see J.R. finding and losing love, and learning what his family actually means to him.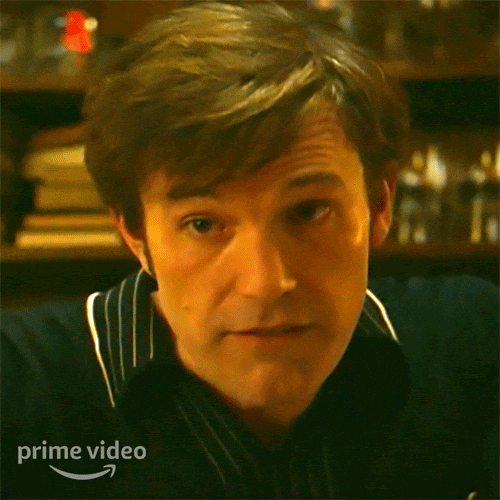 As far as the technical aspects of the movie Clooney brought in Martin Ruhe who he worked with on SKY, and it shows the range he has as far as big and small productions. SKY was a big sci-fi epic, vs. this is an old fashioned period piece and they made it feel that way. I believe film was used because you can see the grain which makes it feel like it fits right in during the time period. I also felt Jenny Eagan's costume design helped to immerse you in the story. Overall though I felt we could have had a few more needle drops to really keep the story moving.
Stock Watch
Stock Neutral – Tye Sheridan
I am continuing to believe this dude is on his way to stardom. He continues to choose interesting projects with smart filmmakers, which is usually the path to the top in the industry. He does a great job portraying J.R. in his most crucial moment, I can't wait to see where he goes next.
Stock Neutral – Ben Affleck
Affleck has been a huge star for a long time, but with this and THE LAST DUEL he seems to be transitioning to more fun character work. I think this is awesome because he is a great actor and is starting to have a lot more fun with some of these smaller roles. I am very excited about the next phase of his career.
*A couple other tidbits
Christopher Lloyd!
Usually narration bugs me but I thought Ron Livingston's voice was so soothing throughout.
Briana Middleton crushed it in her film debut.
This is a very solid movie, and one they definitely do not make enough of anymore. It is not going to knock anyones socks off, but it is a nice feel good story about the life of a writer. And you can watch it free on Amazon Prime!
Juice Rating:
*You can find my 2021 Movie Rankings here.
*You can find all of my Movie Ratings here.
*You can follow my Letterboxd account here.