*Not much to spoil here…
IMDB Synopsis
Tensions rise when trailblazing blues singer Ma Rainey and her band gather at a recording studio in Chicago in 1927.
"They don't care nothing about me. All they want is my voice."
August Wilson is a legendary playwright, who wrote numerous plays about the lives of African Americans in America during the 20th Century. The great Denzel Washington has taken it upon himself to produce these plays into movies in order to make sure these stories continue to be told. Fences was the first effort and that was a story set in the 50's that won Viola Davis an Oscar. This next story is set in the 1920's in Chicago and of course we get Viola Davis inhabiting Ma Rainey to give us a day in the life of her and her band.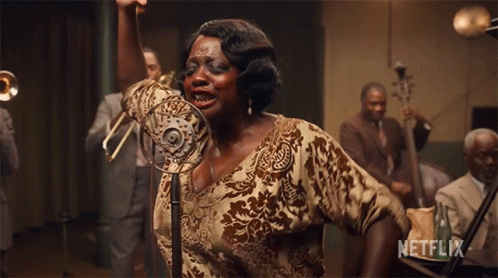 You can tell right away this movie was adapted from a play because basically the entire story takes place in the recording studio. We get to meet and learn about all the members of the band, including Levee (Chadwick Boseman, more on him later), and we instantly see the life and chemistry they all have together. These guys have been playing with each other a long time and truly love the music. When Ma strolls in you immediately tell the respect they have for her and that is because of the incredible presence she gives off.
Ma is someone who realizes that producers only want her to perform and could not care less about her as a person. So she does everything she can to be treated fairly, even stopping an entire rehearsal because she does not have a Coca Cola. She also demands her nephew play a role in everything emphasizing her love for family her team. All of this is helmed by George C. Wolfe, a legendary Broadway director who really seems to understand how to keep things interesting in such a small environment. You can feel the tension continue to build minute by minute and that is because of the way the performances are allowed to shine through.
Stock Watch
Stock Neutral – Viola Davis
She was number 5 on my year end Actor Pound for Pound list and she continues to give flawless performances. This was a full body transformation and you honestly would not know it was her unless you saw the cast. She completely disappears into Ma and seems like she is having the time of her life. I love everythign she is doing and she has a good chance to win another Oscar.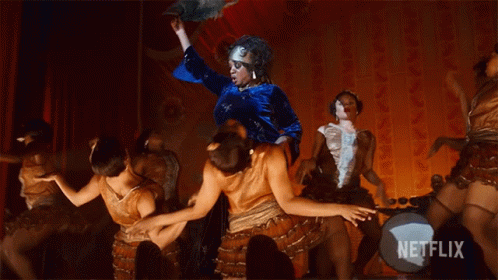 Stock Neutral – Chadwick Boseman
What can you say? His passing was one of the most heartbreaking moments in Hollywood history and knowing this was one of the last performances he ever gave, hyped this movie up even more than usual. He absolutely delivered and then some. You can tell he knew he was near the end because he is giving everything he can to his character. Every word of his monologues are given with so much power and force you cannot take your eyes off him for one second. I truly believe he saved his best for last and damn if he did not have so much more to give us. If he wins the Oscar it will be because he deserved it.
*Who's That Guy/Gal?
Glynn Turman – 160 IMDB Acting Credits
What a great year for our boy Glynn. He was in The Way Back, the great Fargo season this year, and now almost steals the show as Toledo here. He always brings such a presence and sensitivity to the screen you cant help but love his characters.
*A couple other tidbits
The smoke filling the room is so cool and gives such an ambience to the scenes.
Tobias A. Schliessler's incredible cinematography gives this such a unique look into the 1920's.
The music was all great, which is not a surprise at all.
This movie clearly has taken on extra meaning after the death of Chadwich Boseman. But it lives up to his high standards and we get a meaningful story to go along with incredible performances. Some will not love the format and dialogue heavy script, but for a simple story it is pretty impressive.
Juice Rating:
*You can find my 2020 Rankings here.
*You can find all of my Movie Ratings here.
*You can follow my Letterboxd account here.