*I will not spoil the main twist.. but still
IMDB Synopsis
Set in the dazzling world of the LA music scene comes the story of Grace Davis, a superstar whose talent, and ego, have reached unbelievable heights. Maggie is Grace's overworked personal assistant who's stuck running errands, but still aspires to her childhood dream of becoming a music producer. When Grace's manager presents her with a choice that could alter the course of her career, Maggie and Grace come up with a plan that could change their lives forever.
"I've done Oprah so many times"
There is a point in many peoples lives where they might have a job they like, but are only doing it to get to something they love. That is the idea of Nisha Ganatra's new movie The High Note.
Maggie (Dakota Johnson) has her heart in 1960's and 70's soul music and all she wants to do is to produce music she loves. However, she works for Grace Davis (Tracee Ellis Ross) basically the biggest musician on the planet and she cannot seem to get promoted from being an assistant. Unexpectedly, she meets Singer David Cliff (Kelvin Harrison Jr.) and she decides to basically use him to live out her dreams. Of course things get complicated and their are fun twists, but their is some damn good music along the way.
I definitely think I responded personally to the music more than anything else and the fact that all the performances were sung by the actors. They were damn good and gave us a movie with a lot of soul, which is something we have not had in a long time. Sure there was some pacing issues, particularly the third act which feels like it drags, but this is a crowd pleaser for sure.
Stock Watch
Stock Up – Dakota Johnson
As I said in my review of The Peanut Butter Falcon, her stock for me keeps rising. She does a great job going back and forth in this role as ambitious producer and doting assistant. I really loved the nuance and think she is turning into a great leading actor.
Stock Up – Tracee Ellis Ross
I really had only seen TER in Blackish before this, and damn she blew me away. I was also today years old when I found out she was the daughter of Diana Ross (ever heard of her?). So clearly she can sing and she did a great job portraying the aging but still incredible famous Grace Davis.
Stock Up – Kelvin Harrison Jr.
He has been on the rocket ship the last few years with Waves, The Photograph, This role and his role in the new Sorkin movie coming this year. And holy hell can this guy sing, he can do it all and should be a full on star in the coming years.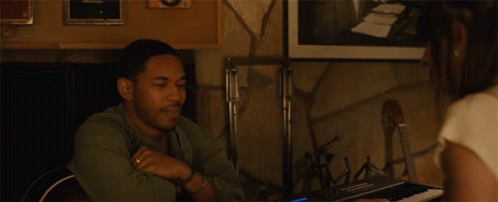 Stock Up – Nisha Ganatra
After not totally loving Late Night I was wary of this one, but I thought this was definitely an improvement from that movie. I really think she is a good story teller when she has the right script to play with.
*A couple other tidbits
Bill Pullman showing up for a few minutes was fun.
Ice Cube as usual crushed it and made me want to see him in more and more roles.
Red Vines? C'mon now.
This is a fun movie to watch with everyones spirits so low right now in quarantine. It is on Paid VOD, but again you are getting fun music and really good acting all around.
Juice Rating:
*You can find my 2020 Rankings here.
*You can find all of my Movie Ratings here.
*You can follow my Letterboxd account here.