*This is a true story…
IMDB Synopsis
Based on the autobiographical musical by playwright Jonathan Larson. It's the story of an aspiring composer in New York City who is worried he made the wrong career choice, whilst navigating the pressures of love and friendship.
"Lately, I've been hearing this sound. Everywhere I go, like a tick, tick, tick.."
I have talked a lot on here about my love for musical theater, however I do not think I have ever really talked about my love and history with RENT. I love RENT, and I have seen it all over the world: Cincinnati, Chicago, and Italy. I have also of course, seen the movie, the live filmed version of the final night on Broadway, the RENT Live on Fox(which should be burned in hell), and even a RENT documentary on HBO Max. So to see the story of how the idea of Rent was formed was pretty exciting for me. As the fanatic I am I had read a lot about Jonathan Larson and the surrounding aspects of his death. But, this story is about more than death, it is about living your life to the fullest and trying to enjoy life even when you are broke living in a crappy apartment.
Who better to bring this story to life than Lin Manuel Miranda who, if you know the story of IN THE HEIGHTS, started his career in a similar way. Just a writing songs endlessly in an apartment until you get one that sticks. Well Larson was living the Bohemian life, as he calls it, and tick, tick basically just tells that story. A story about love, loss and friendship. If any of this sounds like RENT, it is because this whole movie just feels like a workshop for RENT. I say that with the best intentions because I love this movie.
What is amazing about this film is how seamlessly it switches between his workshop performance and his real life. It really feels like we are just at the performance being told the story of his life. Every song feels unique and is staged brilliantly and actually feels like it is something that is better on screen than it would be on stage. Especially, this rendition of Sunday, which basically is AVENGERS: ENDGAME for all Broadway fans such as myself. I always have to shoutout as well that everyone did their own singing here which makes this movie feel even more authentic.
Stock Watch
Stock Up – Andrew Garfield
This dude is having a crazy year and of course is in the running for MVP this year at the Juicy's. This is his third movie this year and he will probably be in a fourth once it is confirmed he is in the new Spider-Man movie. This performance though, like his work in TAMMY FAYE, is transformative. He is a completely different person here and is showing off a skill I had no clue had in the bag. He is a great singer, and just a great performer overall, and is one of the best we have today.
Stock Up – Lin Manuel
But Juiceman he is already on top of the world. Sure but this is his Directorial debut and it is skyrocketing him to an even higher level. Yeah yeah he wrote two Best Musical Tony Winners already, this year alone he had IN THE HEIGHTS, VIVO, ENCANTO, and this movie. The guy does not sleep, but he just pumps out quality art. I am fully in for really anything he does, but this movie felt so personal and special for him you could feel it in every camera movement. It helps as well he was in this show and played the lead, so he knows what it takes and how it probably should be played.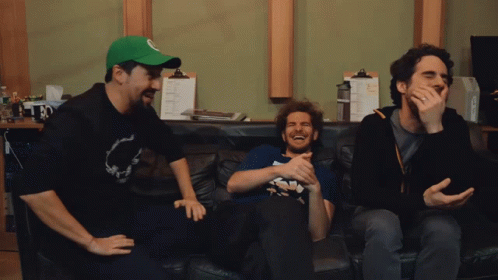 *A couple other tidbits
If you know RENT deeply, you can hear the notes, and listen to the dialogue and just feel the inspiration he had.
Bradley Whitford actually was great as Stephen Sondheim and it was even more poignant seeing as Mr. Sondheim just recently passed.
It was truly remarkable to see all those Broadway legends in the Sunday scene, it showed me how important musical theater really has been in my life, and so many others.
I am a fan of Vanessa Hudgens still, when she is on screen singing you can't take your eyes off her.
I had a great time with this movie, and again the fact that it is just sitting on Netflix is mind boggling to me. These movies that are great art just show up on a streaming service and we can consume them over and over again. I will definitely be revisiting this movie numerous times, and listening to the soundtrack until my wife cant stand it.
Juice Rating:
*You can find my 2021 Movie Rankings here.
*You can find all of my Movie Ratings here.
*You can follow my Letterboxd account here.