*Major Spoilers ahead, impossible to talk about this movie without them….
IMDB Synopsis
With Spider-Man's identity now revealed, our friendly neighborhood web-slinger is unmasked and no longer able to separate his normal life as Peter Parker from the high stakes of being a superhero. When Peter asks for help from Doctor Strange, the stakes become even more dangerous, forcing him to discover what it truly means to be Spider-Man.
"Be careful what you wish for, Parker."
How do you even talk or write about this movie, when everything that could possibly be said has been discussed for years leading up to this coming out. If you have any semblance of a pulse on the internet you have been inundated with theories, and news, and most of all spoilers for the newest Spider-Man movie. To the point where, for me, it became a serious problem and will have implications for how the MCU is marketed moving forward. The reason there was so much hype was because of the idea that they were opening up the multi-verse and bringing back characters from all the previous Spider Man films, including Tobey Maguire and Andrew Garfield's title characters. I am not going to sit here and explain how it all happened in a corporate sense, but let's just say the multi-verse is here and seems like it will be ever present moving forward.
As far as the story of this movie, that is where my biggest problem was because I felt this was more of a collection of moments than a full movie. Because the story was basically the world finds out Peter is Spider-Man, and he has Strange do a spell to make everyone forget but the 6 people he does not want to forget, Like MJ, Ned, etc… Of course that messes up the spell and causes complete chaos in the universe causing the franchises to converge and create those incredible moments. Those moments are so exciting and so well done that it is hard to knock it because you are just having so much fun. Seeing all the different villains again, especially Willem Dafoe's Green Goblin and Alfred Molina's Dr. Ock, the two of them just have so much command of their characters and are such good actors, it was like they never left. And when the Spider-Men show up you are just completely lost in the movie even if the story mechanics around it all do not 100% work.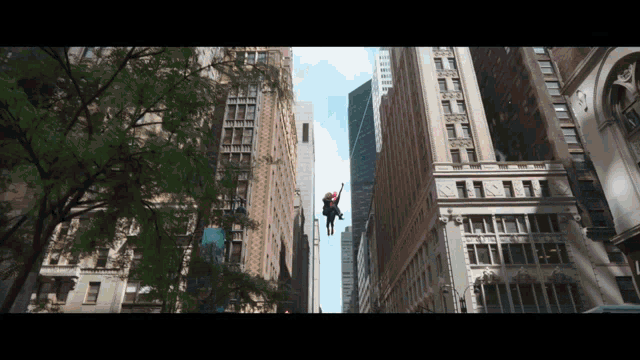 I do think as far as filmmaking this movie takes a big jump from the previous two entries in Jon Watts trilogy. Starting with the incredible oner in Peter's apartment where he is closing all his windows, it is arguably one of the best filmed sequences in the whole MCU. There is also some greatest action scenes that clearly borrow some of the techniques used in the first Doctor Strange movie. But the pinnacle has to be the three way shot between the Spider-Men swinging together and then landing together on the Statue of Liberty. It is what everyone was waiting for and it is a spectacular moment. Also Michael Giacchino is back for the score, and overall i actually was surprisingly underwhelmed by the it except for the Spidey and Strange themes. Other than that I actually thought it was a pretty standard and forgettable score. At the end of the day here everyone was in that theater to see the performances, so lets talk about them.
Stock Watch
Stock Up – Tom Holland
He is the face of the MCU now, and has really become a great actor. There are so many heartbreaking moments he has to handle and takes care of them beautifully. He has been great in a lot of roles now but he has made this character his now, and seems to be primed for another trilogy of Peter Parker. So we will be seeing him a lot more in the future.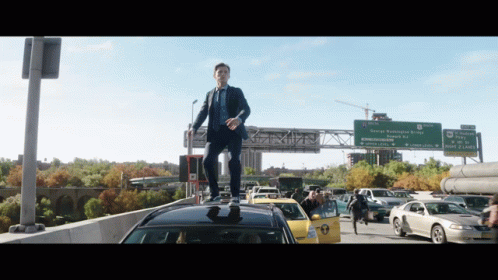 Stock Neutral – Zendaya
She is one of the biggest stars in the world and has been for awhile. I actually love her progression from Homecoming until No Way Home, because she goes from this shy, pessimistic loner, to the positive rock for our hero. She can do whatever she wants at this point and now is a cornerstone in two of the biggest franchises we have with this and DUNE.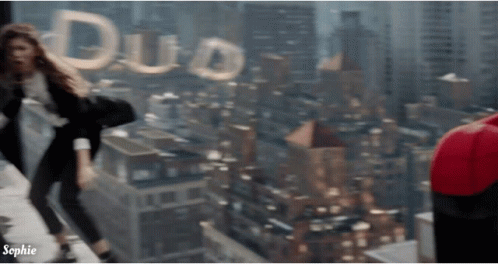 Stock Neutral – Andrew Garfield
I have talked about him a ton this year but he continues to show up and give top level performances in very different roles. This year alone he has played a Jake Paul Youtuber type, an evangelical minister, a playwright performer, and now he got to put the Spidey suit on again here. How many actors in the world could have pulled all that off in a years time.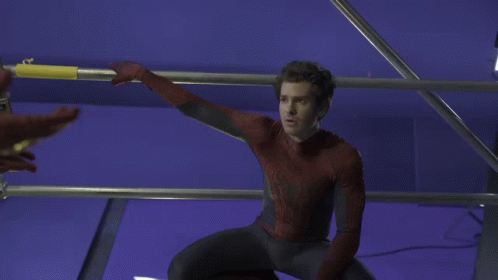 Stock Neutral – Marisa Tomei
She is an Oscar Winner and a very recognizable name, but has not had a ton to do in this franchise. She finally gets the moment here and absolutely nails it, and sets Peter up for everything he will do in the future. She is so good and can do anything she is given.
Stock Neutral – Benedict Cumberbatch
He continues to be one of the biggest stars we have, and like Garfield he has been extremely busy this year. He will probably get a nomination for his work in The Power of the Dog, but it is amazing he continues to crush it in mainstream stuff and smaller work.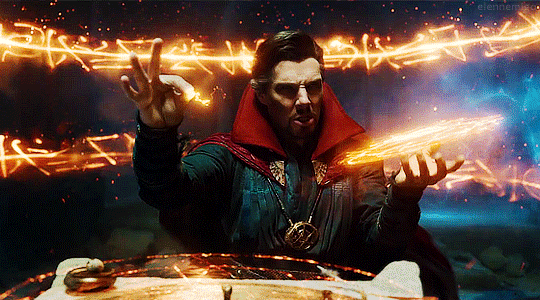 *A couple other tidbits
It was so good to see Tobey again since he has not done a ton of acting recently. He was great and I would love to see him in more projects soon.
Charlie Cox back as Daredevil you kidding me?!?!
Jacob Batalon was great as Ned as always, but I am just not going to believe he can just do magic, when it took Dr. Strange months to do anything.
Jamie Foxx, Rhys Irfans, Thomas Haden Church all did solid jobs, there is just not enough screen time to get to everyone.
Justice for Tony Revelori!
I am not a Grinch, and I can definitely admit I had fun in this movie and think there are so many great moments. It is not without flaws and it is an undeniable mess story wise. However, it is so satisfying and the characters get so much closure from their outstanding storylines, it is hard not to get sucked in.
Juice Rating:
*You can find my 2021 Movie Rankings here.
*You can find my MCU rankings here.
*You can find my Spider-Man rankings here.
*You can find all of my Movie Ratings here.
*You can follow my Letterboxd account here.