*This is a true story…
IMDB Synopsis
In the 1970s, Tammy Faye Bakker and her husband, Jim, rise from humble beginnings to create the world's largest religious broadcasting network and theme park. Tammy Faye becomes legendary for her indelible eyelashes, her idiosyncratic singing, and her eagerness to embrace people from all walks of life. However, financial improprieties, scheming rivals and a scandal soon threaten to topple their carefully constructed empire.
"It's not over, till it's over."
As someone with a background in Judaism, the idea of televangelism has always been fascinating to me. The idea of these ministers becoming superstars with mega churches always felt like it did not mesh with what they were actually preaching. Two of the biggest Televangelists in the 80's were Jim and Tammy Faye Bakker, and this movie is telling their story of deception to their fans.
When you hear Michael Showalter is directing a movie you may think it will be a satire, or a straight comedy like some of his previous work. However, he treats the subject matter very seriously even as the characters get crazier and crazier. And as I have discussed in the past, Biopics are going to be formulaic, with the rise of the star/stars and the inevitable fall, but if you have compelling characters they can be interesting and inspiring at the end. My main issue though with this story is that it treated Tammy Faye as a victim who seemed oblivious to the crimes going on around her. I find it very hard to believe that is the case seeing as she was involved in everything else. So in that sense the movie is taking a perspective and wants you to side with her rather than Jim.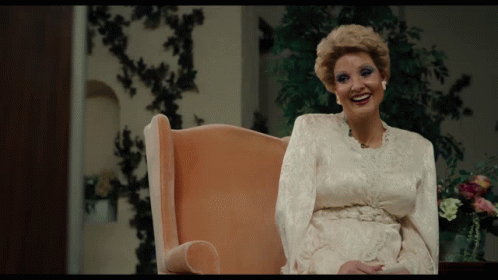 What is really cool about this Biopic more than most is that we really get to see a large portion of their lives. Some movies like Respect focus more on a single portion of someones career, but here we see the entire love story, and how their careers went up and down. They do with this with some of the best makeup work. I have seen in a long time. Jessica Chastain is unrecognizable as Tammy Faye and watching her get older was truly incredible.
Stock Watch
Stock Neutral – Jessica Chastain
She can't go higher because she is already at the top. One of the great actresses of her time already and she seems to be right in the prime of her career. She is always making interesting choices and pushing herself as an actress and this is no exception. I said above she was unrecognizable in the makeup, but she really became the character from the voice, to the mannerisms, and of course her incredible singing. Who knew she could sing like that? Need her in a musical ASAP. Oscar Nomination incoming for Jessica.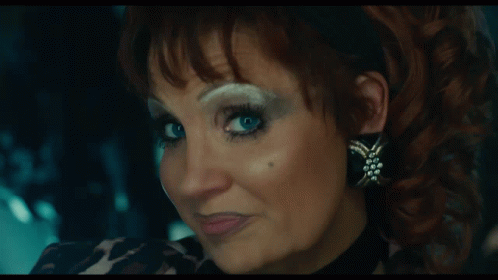 Stock Up – Andrew Garfield
I think he is good in the movie, and he is just having a pretty big year overall. He did Mainstream, this, and he has Tick Tick Boom (a musical) coming, and maybe, possibly, could be in Spider-Man: No Way Home at the end of this year. So he is clearly trying to capitalize on a moment here.
Stock Down – Michael Showalter
I hate to do it because I am such a big fan back to the Wet Hot American Summer days. However, his last two movies this and The Lovebirds have just been way below the standard set by The Big Sick. I still think he can craft a good movie I just think he needs a better script to work with.
*A couple other tidbits
Again shoutout Randi Owens Arroyo for the makeup on this movie and will probably get an Oscar nom as well.
Cherry Jones is an American Icon.
I this story is interesting and pretty wacky to say the least, but the movie overall just does not really build to any emotional climax. I left feeling very meh which was not what i was expecting while watching the movie.
Juice Rating:
*You can find my 2021 Movie Rankings here.
*You can find all of my Movie Ratings here.
*You can follow my Letterboxd account here.