*Not much to spoil here…
IMDB Synopsis
One man must race against time to stop history's worst tyrants and criminal masterminds as they get together to plot a war that could wipe out millions of people and destroy humanity.
"I know you want to fight, but there are other ways of doing your duty."
I remember watching the original Kingsman movie and just falling in love with so much about it. Taron Egerton's Eggsy, the incredible tone and film work from Matthew Vaughn, and of course the hilariously menacing villain played by the king Samuel L. Jackson. Some of that transferred to the sequel, but it ultimately did not live up to the first. Now Vaughn decided to reinvigorate the franchise by showing us a prequel of how the Kingsmen were formed. For that story we head back to World War I and the incredible toll it took on Europe.
Ralph Fiennes takes the lead role here as Duke Orlando Oxford, and his goal is to raise and train his son Harris to join his secret spy organization. Harris however wants to fight for his country, which in the Duke's point of view is an immediate path to death. While this is happening though, world leaders are conspiring to destroy the world using WWI as a facade. A lot of this actually seems like it is relatively plausible, the problem is the movie has a serious villain problem. The villain is not revealed until the final 10 minutes of the movie and even then it is suppose to be a twist, and it doesn't land at all.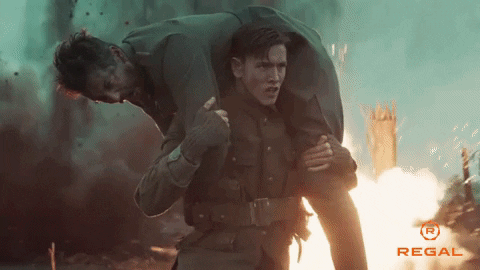 As far as the action, Vaughn does use a lot of his old tricks from Kick Ass and the first couple of these movies. A lot of first person action, shaky cam, and whipping the camera back and forth. But he always stages it very well, and is able to keep you engaged because you always know where everyone is in the battle. So even when the story is going off the rails it is worth seeing some of the wild action set pieces.
Stock Watch
Stock Neutral – Ralph Fiennes
He has been around forever, and has played iconic characters like Voldemort. It is cool to see him do an action movie like this though, because usually we see him in these serious dramas, or behind a desk in a Bond movie. Here he is front and center of this entire story.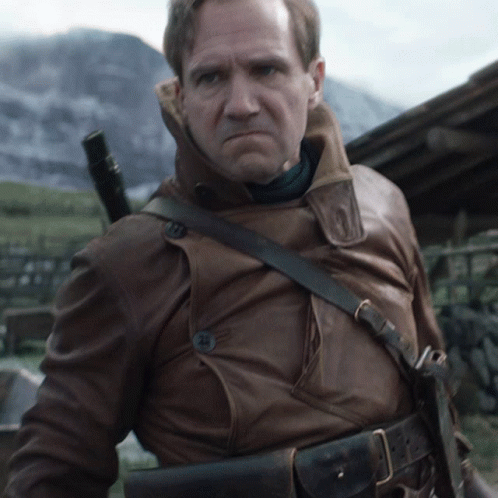 Who's That Guy?
Rhys Ifans – 82 IMDB Acting Credits
He is having a semi moment, even though nobody might know it. He was in SPIDER-MAN NO WAY HOME as the Lizard, and now is buried behind a massive beard as Rasputin. He is hilarious as usual though and has a pretty dope action scene as well.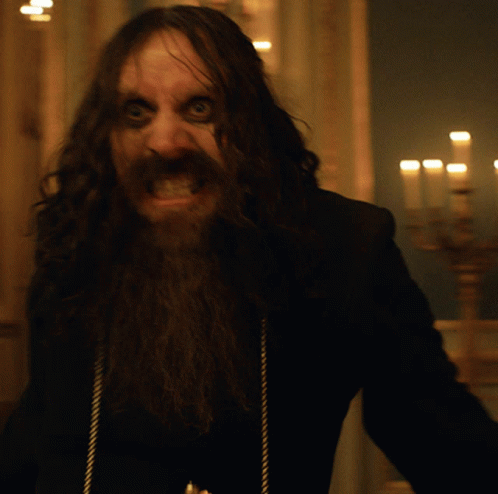 Tom Hollander – 94 IMDB Acting Credits
Arguably the MVP of the movie, playing three different characters from three different countries. I always like when he shows up, because he really can make ridiculous characters seem almost normal.
*A couple other tidbits
Why is Aaron Taylor Johnson in this movie?
Why is Stanley Tucci in this movie?
Why is Daniel Brühl in this movie?
Gemma Arterton and Djimon Hounsou were charming as usual, it is amazing to see how many franchises Hounsou is a part of now.
I think this movie is a bit of a mess to be honest. A good looking, and fun mess, but a mess none the less. It takes a million leaps in order to get us to the ending and even then I did not feel that satisfied. I thought this had a ton of potential and it definitely did not reach those heights. Hopefully Vaughn can bounce back with Kingsman 3.
Juice Rating:
*You can find my 2021 Movie Rankings here.
*You can find my Matthew Vaughn Rankings here.
*You can find all of my Movie Ratings here.
*You can follow my Letterboxd account here.