Folks we are back for another year of the always wonderful Academy Awards, otherwise known simply as The Oscars. Every year this award show gives us so many storylines, be it the Moonlight controversy, the #Oscarssowhite movement, or even Spike Lee trying to leave the theater when Green Book won last year. We always have something juicy to chew on after watching our favorite celebrities.
As always I am just going to be making my picks based on the nominees, not who I think will win, but who I feel is the most deserving. I know I know what do I know I am just some dude with a laptop, well you're the one reading it so the joke is on you!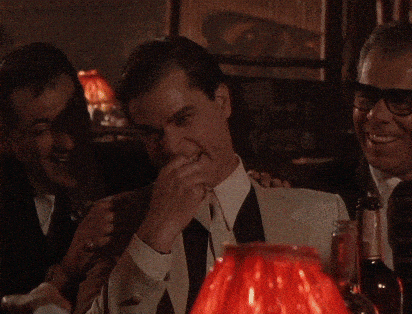 So let's get into it and have some fun what do you say Juicers?
*All images are from oscars.go.com
WRITING (ORIGINAL SCREENPLAY)
Odds Favorite: Parasite
Juice's Pick: Once Upon a Time in Hollywood
Knives Out is such a romp and Marriage Story is some of Baumbach's best work, but this really feels like a two horse race to me. Parasite written by one of the masters in Bong Joon Ho and OUATIH written by another master Quentin Tarantino. Both of these scripts are completely original and are like nothing I have seen before. You have the genre bending energy of Parasite and the relaxed hang out vibes of Hollywood. However, Hollywood was my number one movie of the year and I think it was the best script of the year as well.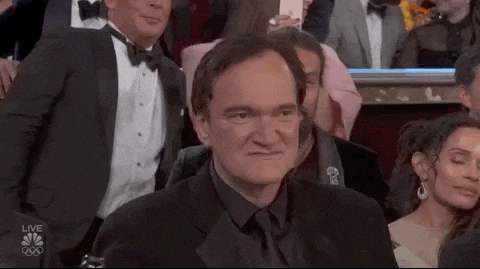 WRITING (ADAPTED SCREENPLAY)
Odds Favorite: Jojo Rabbit
Juice's Pick: The Irishman
As much as I worship my guy Taika and respect the hell out of Greta Gerwig, this is Steven Zaillian's award to lose. The Irishman has gone criminally overlooked this award season but this feels like the best shot for it to win. It also happens to be an incredible script, so theres that too.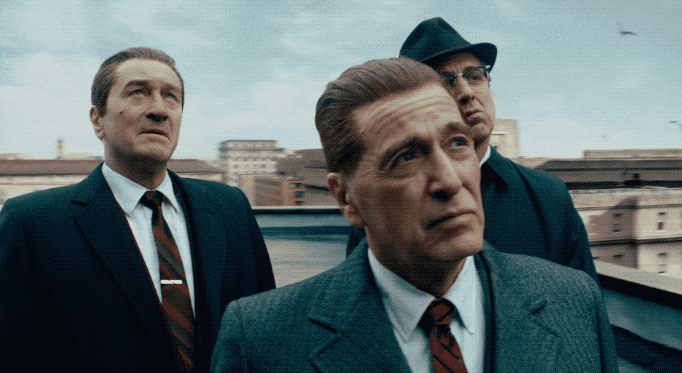 VISUAL EFFECTS
Odds Favorite: 1917
Juice's Pick: Avengers: Endgame
This is a fun category because you have your typical Disney fare along with two movies that really experimented. The Irishman of course spent hundreds of millions on de aging technology and 1917 did the one shot style. However, for 1917 it feels more like a cinematography skill than visual effects. Avengers: Endgame has some stunning visuals especially the climactic Rings scene. Give them the Oscar Marvel deserves.
MUSIC (ORIGINAL SONG)
Odds Favorite: "(I'm Gonna) Love Me Again"
Juice's Pick: "(I'm Gonna) Love Me Again"
This year's crop is pretty weak to be honest in comparison to previous years. It is quite shocking that Beyonce did not get in for her Lion King Song and that Taylor Swift did not get there for her Cats Song. Not that I thought either songs were good, you would just think that they would want some superstars at the show. One Superstar that will be there performing though is Elton John and his song with Taron Egerton should be the winner on Sunday.
MUSIC (ORIGINAL SCORE)
Odds Favorite: Joker
Juice's Pick: Joker
This was a fantastic year for the art of the score and as I have said numerous times on this blog I am a massive score guy. We had the Newman cousins both giving us fantastic tunes, The GOAT John Williams doing his thing and even Alexandre Desplat livened up Little Women. This is Hildur's to lose though because the Joker's score is special and really makes that movie what it is. That dark score keeps the tone constant throughout that story and I really enjoyed it.
INTERNATIONAL FEATURE FILM
Odds Favorite: Parasite
Juice's Pick: Parasite
New Year new name for the category. However no changes they make will matter this year because this is going to be Parasite in a runaway. Just like Roma last year this movie is a masterpiece from start to finish and has a real shot at winning Best Picture. I absolutely love this movie and am so happy to see Bong Joon Ho getting mainstream love.
Cinematography
Odds Favorite: 1917
Juice's Pick: 1917
Well Duh. This is probably the biggest lock of the night even though I do love the work in the other nominees. The GOAT Roger Deakins puts on a show with his camera throughout this entire movie and made the one shot style not just a gimmick but a true storytelling device.
Animated Film
Odds Favorite: Toy Story 4
Juice's Pick: Klaus
I absolutely loved How to Train Your Dragon 3 and Toy Story 4 but we already knew those characters. Missing Link was fine but it was just a cog in the line of yeti movies with Smallfoot and Abominable. So it seems like the BAFTA (British Oscars) and ANNIE (animation awards) winner is the one to take home to prize.
Actress in a Supporting Role
Odds Favorite: Laura Dern
Juice's Pick: Laura Dern
I discussed Florence Pugh and Scar Jo at length in my Juicy's post so I won't waste too much time. They are both phenomenal in their respective roles. Love Kathy Bates (shoutout About Schmidt) and Margot but it is Laura Dern's year. She was so hateable in Marriage Story, but in a good way. You just wanted to live in every scene with her and I am really happy that she is finally getting her due.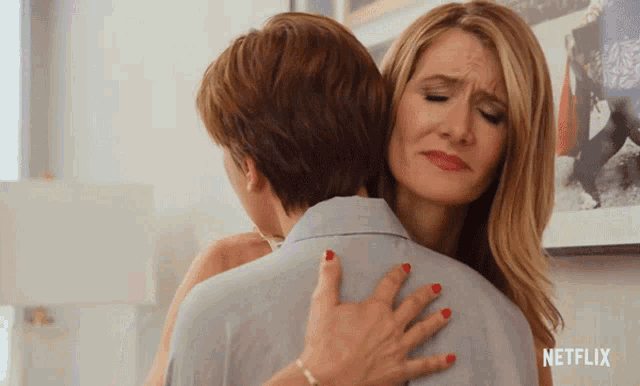 Actor in a Supporting Role
Odds Favorite: Brad Pitt
Juice's Pick: Brad Pitt
Absolute banger of a category here with 5 true icons of the cinema. Hanks, Pacino, Pesci, and Hopkins are all legends and all have great performances in their respective roles. But Brad Pitt gave us an all time character in OUATIH and he deserves to finally win one. I love everything about his suave Cliff Booth and it really felt like he was born to play the role.
Directing
Odds Favorite: Sam Mendes
Juice's Pick: Quentin Tarantino
I absolutely love 1917 and everything that Mendes and Deakins did with the movie. I am also a staunch member of the Bong Hive and of course worship at the altar of Scorsese. But c'mon son the fact that Quentin has never won a Best Director award is honestly a crime. This is easily his most personal movie and it just feels right if he can get it for this.
Actress in a Leading Role
Odds Favorite: Renee Zellweger
Juice's Pick: Scarlett Johansson
Folks when Judy came out for some reason everyone just decided Renee Zellweger was just gonna win the Oscar. Are we giving out Best Actress or best impersonation? And honestly Charlize did a better impersonation of Megyn Kelly than Renee did of Judy Garland! But i digress…For me Scarlett Johansson gave the best performance of the year in Marriage Story .
Actor in a Leading Role
Odds Favorite: Joaquin Phoenix
Juice's Pick: Leonardo DiCaprio
Joaquin is winning this award let's just get that out of the way. He has won literally everything leading up to this, and yes his performance is out of this world. However, Leo puts in an all time turn as Rick Dalton and he continues to get overlooked. Yes he won for The Revenant but this is the Paul Newman/Robert Redford of our time, and the fact that people do not see that is just sad. Leo has the best performance of the year in my opinion and deserves this Oscar.
Best Picture
Odds Favorite: 1917
Juice's Pick: Once Upon a Time in Hollywood
What an amazing year for movies this was and every single one of these picks and Directors are absolutely worthy. 1917 seems to be the runaway train right now, but do not sleep on Parasite. I still want to see Hollywood win though because again Tarantino has made some of the greatest movies ever and he has not won yet. It was disgusting Scorsese did not win until The Departed and they are doing the same to Quentin now. Do the right thing and give the award to the best movie of the year and that is Once Upon a Time in Hollywood.
I am so excited for this years awards and if you want live coverage follow me on twitter @ajgold20 because I will be covering from start to finish. I hope everyone enjoys!
*You can find all of my Movie Ratings here.
*You can follow my Letterboxd account here.