Okay Juicers, so I am doing this 30 day Film Challenge that should really give my thoughts and emotions an interesting time during the next month of quarantine. Day 19 was tough because it asks the question of picking a movie to watch by my favorite director. That Director is Christopher Nolan (THE GOD, see The Dark Knight post) and the movie I chose of his to write about is The Prestige.
Christopher Nolan has taken the world by storm in the 21st Century with an incredible list of hits. Memento, Insomnia, The Prestige, The Dark Knight Trilogy, Inception, Interstellar, and Dunkirk, is there a miss in there? He loves to play with time and space while creating movies that make you walk out of the theater like you just saw something you have never seen before.
*Will not spoil the main twist
IMDB Synopsis
Period thriller set in Edwardian London where two rival magicians, partners until the tragic death of an assistant during a show, feud bitterly after one of them performs the ultimate magic trick – teleportation. His rival tries desperately to uncover the secret of his routine, experimenting with dangerous new science as his quest takes him to the brink of insanity and jeopardizes the lives of everyone around the pair.
"Are you watching closely?"
Christopher Nolan has made a career out of bamboozling people at the theater. The Prestige plays a big part into that history and was one of the first times that my jaw genuinely hit the floor watching a twist play out. This movie is about the power of a magic trick, and what is so cool about it, is that the movie is structured in itself like a magic trick. You have the The Pledge (magician shows something ordinary), The Turn (magician takes the ordinary and makes it extraordinary), and of course The Prestige (the return to ordinary).
The beginning of the story lays the groundwork with the two young magicians Alfred Borden (Christian Bale) and Robert Angier (Hugh Jackman). Borden is fascinated by the technical part of the trick and Angier is the showman (a little foreshadowing for Hugh?). However, when one of their tricks is sabotaged by Borden and Angier's wife dies, their rivalry begins. And once Borden shows the world a trick that cannot be believed Angier will stop at nothing to match him, even if he has to get his hands dirty.
We see them sabotage each other in every way possible: in magic, in love, and in each others minds. Both torture each other so profusely that neither can end up trusting anyone in the world besides themselves. All leading to a deadly conclusion after that jaw dropping twist that i talked about. What makes the twist even better the more you watch this movie, is that you can see the setup and symbolism throughout this genius screenplay. Just like a normal magic trick, the pieces are all in front of you but putting it together is the hard part. Once you see it all together, just like a magic trick, it is quite simple yet still incredibly effective. It is also great because of how good Jackman and Bale are as rivals. They are perfect foils and you really never know who you are rooting for at any point throughout the story.
There are also some incredible supporting performances in this starting with Michael Caine who is the Chris Nolan staple. He plays the mentor for both characters and does his similar role of being the wise man to the wild card younger companion. Of course, he knocks it out of the park. Rebecca Hall who we just talked about in Holmes and Watson, gets the tough role as the wife Borden does not treat very well. Every time I see her I wonder why she is not in more stuff. We also get one of our queens Scar Jo, in a very unlikable role as the assistant to Angier first and then Borden. Even if she is unlikable it means she did a great job of acting it, which of course is not a surprise.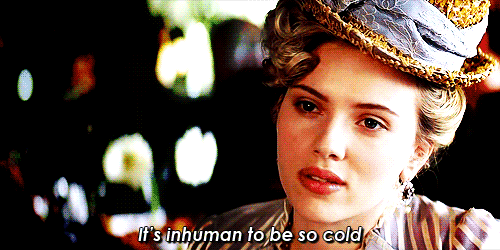 How can we not talk about David Bowie and Andy Serkis. They play Nikola Tesla and Tesla's Assistant respectively, and are just fantastic additions. Bowie is perfect as the kind of whacky professor, and Serkis gets to bring his wry smile and weird mannerisms to a human role instead of an ape or a giant, meaningless "clone" sith lord. And hot damn how about Bowies Entrance?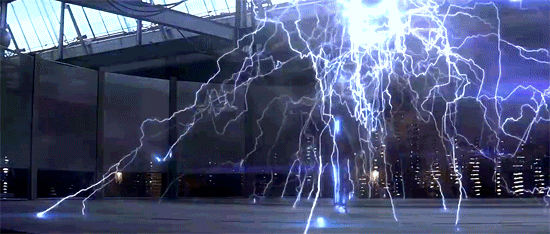 *A couple other tidbits
The initials of the two leads Alfred Borden Robert Angier is ABRA, as in abracadabra.
I actually felt a little bit lacking on the score and wish Nolan had collaborated with his guy Hans Zimmer on this.
The cinematography is great in this because it is shot mostly on location around the world, and they mostly used natural light.
The Prestige is a master work from a man who has made many of them. He uses all his signatures in this: The time hopping, Michael Caine, a deliberate pace, and of course a mind bending twist. I love this movie and it gets better the more I watch it.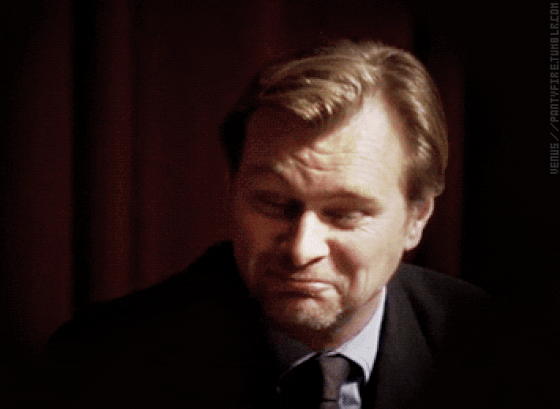 Juice Rating:
*You can find my Nolan Rankings here.
*You can find all of my Movie Ratings here.
*You can follow my Letterboxd account here.