Okay Juicers, so I am doing this 30 day Film Challenge that should really give my thoughts and emotions an interesting time during the next month of quarantine. Day 10 ask the question of what is my favorite superhero movie. I love so many Marvel movies and of course worship everything they have done for cinema. But Christopher Nolan's Batman Trilogy and particularly his middle piece is the best portrayal of a Superhero on screen. That is why I chose the incredible The Dark Knight.
*A little spoilery here but the movie is like 15 years old
IMDB Synopsis
With the help of allies Lt. Jim Gordon (Gary Oldman) and DA Harvey Dent (Aaron Eckhart), Batman (Christian Bale) has been able to keep a tight lid on crime in Gotham City. But when a vile young criminal calling himself the Joker (Heath Ledger) suddenly throws the town into chaos, the caped Crusader begins to tread a fine line between heroism and vigilantism.
"You either Die the Hero or live long enough to see yourself become the villain" – Harvey Dent says this at a nice double date to Bruce Wayne that is a metaphor for the movie The Dark Knight. This story blurs the line between the two words hero and villain and gives you thought provoking ideas all while telling the greatest Superhero story these eyes have ever seen.
This is basically a superhero movie version of the Michael Mann masterpiece Heat (might be coming later in the 30 Day series), and you are going to model after a movie that is a great one to do. It has the heist parallels, the sprawling cities, and of course the iconic cat and mouse game with two foes who respect each other. Christopher Nolan (The God) who of course directed this whole Batman Trilogy wanted to give the character the true grittiness he had from the comics, unlike the Kilmer and Clooney Batmans. I mean who can forget the Batman Credit Card…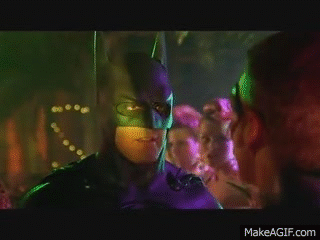 After the incredible Batman Begins which is the time bending origin story for this saga, and introduces us to Christian Bales Batman. Nolan then decided to give us the balls to wall middle act of his Rhapsody. The action starts from the incredible bank robbery scene to start this and does not stop until you see The Dark Knight riding off in the end. However, it is crazy that I have written this many words about this movie, and I haven't mentioned Heath Ledger soooooo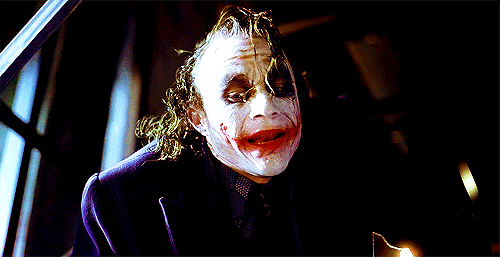 Heath Ledger of course was the major story surrounding this movies production because of his tragic passing before it came out. Posthumously his performance has become something of a legend, and he won the Oscar for Best Supporting Actor. Easily the best comic book villain portrayal on a screen, but more than that he just brings something to this performance that will never be duplicated (even though I loved Joaquin). The licking of his lips, the brushing his hair with his knife, and just the way he goes from calm to angry to calm, there is zero trace of Ledger in there. It is the Joker through and through.
As far as Batman goes, I have written numerous times about my love for Bale (see Vice, Ford v Ferrari etc…). He is just an incredible actor and really has been doing it forever, I mean he was a kid in Empire of the Sun (fantastic Spielberg). He brings so much to the role that he is the best to ever put on the cape and cowl. From his suave ass Bruce Wayne to his gritty and unrecognizable voice Batman he is bringing it every second of this.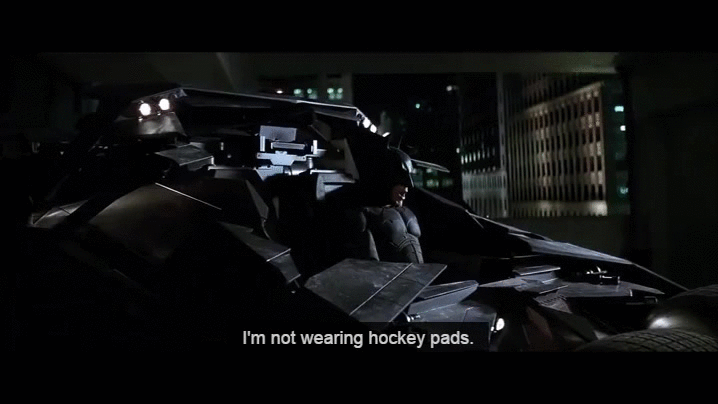 What also legitimizes this movie and this whole trilogy is just the unbelievable cast of actors they have on the side. Morgan Freeman just tossed in there with Gary Oldman, Aaron Eckhart, Maggie Gyllenhaal, and the Nolan staple Sir Michael Caine. Eckhart in particular is fantastic as Harvey Dent/Two Face. His arc from hero to villain is just another parallel with the main story to run through this deep story.
*A couple other tidbits
The Hans Zimmer score is one of the best parts of this movie and is up there with any of the great Zimmer or John Williams scores.
The truck flip even all these years later is genuinely stunning.
Nolan was a pioneer in this movie shooting over 20 minutes of it on 70mm IMAX cameras to make it look even better.
Living in Chicago now this movie takes on a whole new meaning because I know everywhere they are, so it makes it feel a bit more personal.
The Dark Knight is a masterpiece of cinema plain and simple. Christopher Nolan is my favorite director ever (also coming later in the challenge) and having him work on my favorite superhero character ever is just like injecting happiness directly into my veins. So even with my love of all things Marvel, this trilogy and in particular The Dark Knight still is my favorite Superhero movie ever.
Juice Rating:
*You can find all of my Movie Ratings here.
*You can follow my Letterboxd account here.