Okay Juicers, so I am doing this 30 day Film Challenge that should really give my thoughts and emotions an interesting time during the next month of quarantine. Day 12 is asking me to choose a movie I hate from my favorite Genre. Well, my favorite genre is comedy and the one movie I really hated recently was Holmes & Watson. So I decided to see if I still have a hard time sitting through it.
*I meannnn who cares
IMDB Synopsis
Detective Sherlock Holmes and Dr. John Watson join forces to investigate a mysterious murder at Buckingham Palace. It seems like an open-and-shut case as all signs point to Professor James Moriarty, the criminal mastermind and longtime nemesis of the crime-solving duo. When new twists and clues begin to emerge, the world's greatest sleuth and his trusted assistant must now use their legendary wits and ingenious methods to catch the killer before the queen becomes the next victim.
Long has Will Ferrell been one of my favorite comedic actors ever. Growing up with his movies like Anchorman, Blades of Glory, Semi-Pro, and numerous others made him a pantheon performer for the guys of my generation. But two stand out even among his great movies and those are Talladega Nights and Step Brothers. Not only because of his perfect chemistry with John C. Reilly but the creative and genius direction of Adam McKay.
Ferrell and McKay collaborated forever as Directing and Producing partners, but this movie was the first time they really were not together and you can absolutely feel it. The life, the energy, and the fun is just not there. It leaves us with a bland, unimaginative and painful to watch version of the classic Sherlock Holmes Story. Most of the jokes are trying to comment on topics from today and that turn out to be mostly just bad Trump jokes. And even when it seems like Ferrell and Reilly are going to get going they are derailed by some bad plot line that they try and use to keep the story moving.
What is really incredible is how they got this amazing supporting cast to buy in to such a bad script. We have Ralph Fiennes here playing Moriarty, Hugh Laurie doing the most acting as Mycroft Holmes, Kelly Macdonald as an Evil Rose Hudson, and Rebecca Hall and Lauren Lapkus and American (Women) Doctors who are also love interests. All the supporting characters seem like they are trying at least even if nothing is landing.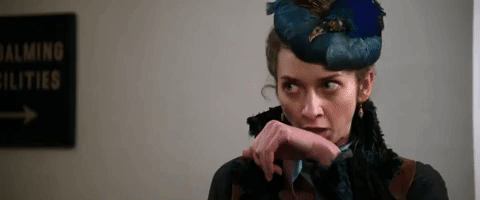 *A couple other tidbits
Apparently after it screened poorly they tried to sell the film to Netflix and they said no. (When Netflix says no your movie is bad)
It won the Razzie for Worst Picture of 2018.
The Bruce and Michael Buffer cameos just made me sad.
Well we are just chalking this up as a horrendous misfire for a couple of my favorite comedians ever. Sometimes jokes do not work but it seems like the concept really was the main issue. Plain and simple for me this movie stinks.
Juice Rating:
*You can find all of my Movie Ratings here.
*You can follow my Letterboxd account here.