*Trolls 2: The endless party
IMDB Synopsis
Poppy and Branch discover that there are six different troll tribes scattered over six different lands. Each tribe is also devoted to six different kinds of music — funk, country, techno, classical, pop and rock. When rockers Queen Barb and King Thrash set out to destroy the other music, Poppy and Branch embark on a daring mission to unite the trolls and save the diverse melodies from becoming extinct.
I remember seeing the original Trolls movie, and saying to my sister, why do you think it took this long to make a Trolls movie. The toys have been around forever and it seemed like such a natural fit for someone. Fortunately the extremely underrated DreamWorks animation gave it the musical treatment and made it a hit.
As far as the rest of the movie goes, lets get to the ratings…
Animation – B-
I honestly was surprised by how much worse I thought the animation was from the first entry in the Trolls. Sure the colors were still there but it just felt like they didn't put quite as much effort or love into this one. Maybe it was because I had already seen the Trolls but the visuals here didn't quite feel up to par.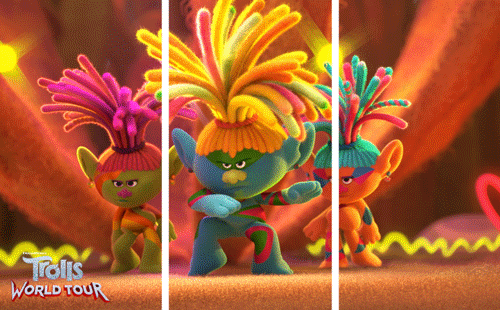 Voice Cast – A-
I will admit there is an extremely impressive list of voices and musicians in this movie. I mean apart from the original movies cast returning, just look at this…
Rachel Bloom
Ozzy Osbourne
Anderson Paak
George Clinton
Mary J. Blige
Kelly Clarkson
Sam Rockwell
And the list goes on and on. Anna Kendrick and Justin Timberlake are good too but still feels a little bit like the energy wasn't quite there for this one.
Music – C-
Here is probably the biggest misfire of the movie because of course this movie is all about the music. But nothing in this one stood out like Can't Stop the Feeling or the True Colors scene from the last one. They tried to recreate that moment with Just Sing and it just did not hit the same. And again with so many great performers in this you would think the soundtrack would be out of this world and it just isn't.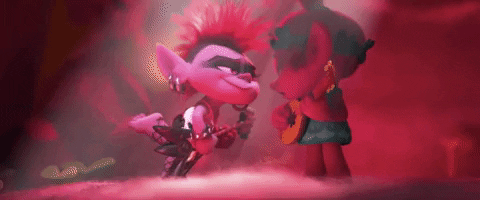 Story – D
There was not really a story to this one. I guess you had Barb trying to steal all the different chords pertaining to different types of music. But that is not how the movie goes. It is just scene after scene with no explanation and songs about the different genres. It is kind of like the structure of Cats but just explaining musical genres instead of weird ass Cats. I guess the lesson they were going for is that all music is for everyone and you shouldn't discriminate based off taste. It just took a lot of nonsense to get there.
*A couple other tidbits
We might look back at this movie in the first of a long trend of video on demand movies.
I heard someone compare getting the six string to getting the infinity stones in Endgame…LOL
Kids are going to want to watch this movie so many times.
Sometimes Animated movies can straddle the line between kids movie and adult movie, but this one leans very heavy on the kid side. Very light story to say the least, but very underwhelmed by their use of a fantastic voice cast. I might have had my fill of Trolls for awhile after this one.
Juice Rating:
*You can find my DreamWorks Animation rankings here.
*You can find all of my Movie Ratings here.
*You can follow my Letterboxd account here.