Okay Juicers, so I am doing this 30 day Film Challenge that should really give my thoughts and emotions an interesting time during the next month of quarantine. After yesterdays depressing topic Day 15 asked me to watch a movie that makes makes me happy. Now literally hundreds of movies make me happy, so I went with the first one that popped in my head, Cool Runnings.
*This is a true story
IMDB Synopsis
Four Jamaican bobsleighers dream of competing in the Winter Olympics, despite never having seen snow. With the help of a disgraced former champion desperate to redeem himself, the Jamaicans set out to become worthy of Olympic selection, and go all out for glory.
"We are Jamaica we have a Bobsled Team"
That is something anyone can say to me and it will immediately put a smile on my face. It of course is the song that Sanka and the rest of the boys sing as the anthem of the first Jamaican Bobsled Team. That team from the 1988 Olympics that this wonderful movie tells the story of.
Cool Runnings may seem like some run of the mill Disney sports movie, this movie is directed by Jon Turtletaub. Yeah, the same guy who directed the National Treasure movies, The Kid, The Meg, and many more. It also was scored by Hans freaking Zimmer, so there is a lot more craft here than most sports movies. I think that is why it is so enjoyable and has stood the test of time as well. That and the amazing characters that were created.
First of course is the Leader and always positive Derice Bannock played by Leon Robinson. He is the one that continues to push the team through all the bumps and everyone laughing at their face.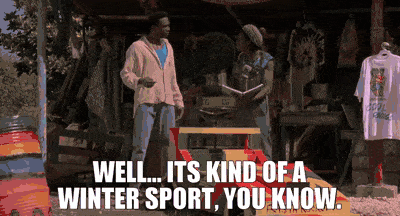 His faithful sidekick, Sanka Coffie, played by Doug E. Doug is the comedic relief in this movie but also gives some much needed motivation to the team as well. He is easily the most memorable character of the 4.
Our tough guy spot is filled by Yul Brenner (yes that is his name), played by Malik Yoba. He plays a really classic tough guy that turns out to have a soft spot for his teammates. I actually think this guy is solid in this role and I am surprised I have not seen him in more stuff over the years.
And of course we cannot forget Junior, Played by Rawle D. Lewis, the soft spoken guy in need of a kick in the ass. We meet him and he is a shy daddy's boy but he grows into himself with the confidence from his teammates. I really enjoy his character and love how all 4 compliment each other so well.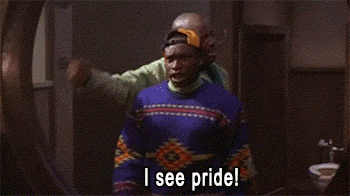 Lastly, we have to talk about the coach Irv Blitzer, played by the legend John Candy. He is so damn funny in every scene he is in, and in the one scene where he has to give a dramatic speech, he absolutely nails it. I found myself on the verge of tears during his speech it is that good.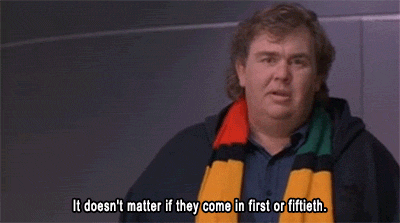 *A couple other tidbits
The Zimmer score is really good and brings so much to this movie.
Apparently Denzel and Eddie Murphy were offered the roles of Derice and Sanka respectively but said no.
This was the last John Candy movie that was released before he died.
This movie is an absolute blast and the story actually has a message that resonates even today. Acceptance and open mindedness should always be the answer instead of immediately shutting a new person or idea out of your life. Cool Runnings will always be one of my favorite movies ever.
Juice Rating:
*You can find all of my Movie Ratings here.
*You can follow my Letterboxd account here.