*Not a ton to spoil…
IMDB Synopsis
A semi-autobiographical film which chronicles the life of a working class family and their young son's childhood during the tumult of the late 1960s in the Northern Ireland capital.
"All the Irish need is a phone, a Guinness, and the sheet music to Danny Boy"
From the second the transition hits in Belfast from Present day color, to 1960's Black and White you are immediately immersed in this new Kenneth Branagh film. Branagh takes you through his childhood in Northern Ireland, showing what it was like growing up during the civil war there. But what is amazing about the movie is that it focuses on the family and their love for each other, even amidst all the craziness going on outside their doors. More specifically the love between Buddy's parents (Jamie Dornan and Caitríona Balfe) and the incredible decisions they had to make for each other.
Personally, I did not know much about this situation that happened in Belfast, so it was a great education for me to see this basically war between the Protestants and the Catholics. But, as someone who lived in Israel during civil unrest, I understand people there have to continue living their normal lives even with missiles being shot all around them. In this movie it felt the same way, where you had Buddy (Jude Hill playing young Kenneth) making friends, seeing movies, and enjoying the time with his family trying not to worry about it all. Sure the movie tries to remind you harshly that it is not all fun and games, but Buddy's infectious energy is more powerful than any of that.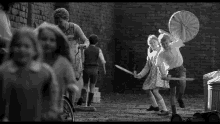 As far as the technical side, this is Branagh's best work in years. The black and white looks incredible, and there are so many cool tracking shots that actually add to the story, and are not jus there to show off. For example, we see Jamie Dornan's character being followed down the street with a dolly cam, and we see him being greeted by everyone he sees. Showing how much everyone cares for each other in this town and why it is so hard to leave even during a civil war.
Stock Watch
Stock Up – Kenneth Branagh
His stock was at an all time low after the bomb that was Artemis Fowl, however he comes back with arguably the best movie of his career. It is for sure the most personal and the one that might get him an Oscar. You can feel his love for Belfast all over every frame of this story. I am now looking forward to his Death on the Nile because of the form he showed here.
Stock Up – Jamie Dornan
We talked about his incredible turn in Barb & Star earlier this year and this time he got to sing again! He just is walking charisma and seems to be a leading man in the making. His chemistry with Caitríona was off the charts.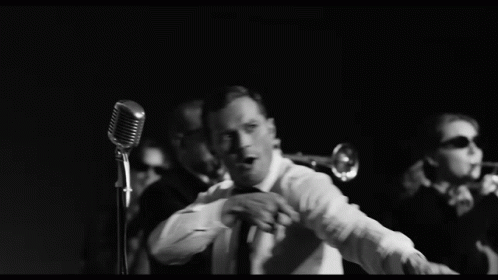 Stock Up – Caitríona Balfe
I had seen her in a couple things before like NOW YOU SEE ME, and FORD v. FERRARI but this was her chance to really shine. She absolutely steals the movie with her passion for her family, and seems to be the best chance for an acting win at the Oscars for this movie. I am very interested to see what she does next.
*A couple other tidbits
Dame Judi Dench and Ciarán Hinds were perfection as the two grandparents.
The Van Morrison music was very immersive and felt perfect in the era for Northern Ireland.
They refer to Sydney as 10,000 miles away, wouldn't they say Kilometers?
The Thor comic for Branagh was a cool touch.
The CHITTY CHITTY BANG BANG scene is all time.
This is just a very good movie, made by a Director who had been waiting his whole life to make it. It is a fantastic throwback to the "Golden Age" of Hollywood, but still works in a modern world which is hard to accomplish. I could see this going very far this awards season.
Juice Rating:
*You can find my 2021 Movie Rankings here.
*You can find all of my Movie Ratings here.
*You can follow my Letterboxd account here.