*It is too hard to talk about this without spoilers, so mild spoilers ahead….

IMDB Synopsis
When a single mother and her two children move to a new town, they soon discover they have a connection to the original Ghostbusters and the secret legacy their grandfather left behind.
"I love that sound"
Ghostbusters is one of the most iconic brands of all time, that is just a fact. I was born 4 years after the 2nd Ghostbusters came out and even as I was growing up that iconic logo was just everywhere. Even 15-20 years after that my sister and her friends dressed up as Ghostbusters for Halloween and I promise you she was not the only one. So to think really that Afterlife is only the 4th time we have seen this brand on screen is quite surprising actually. Yet, here we are with the 3rd (4th?) installment to the franchise, this time directed by Jason Reitman (JUNO, UP IN THE AIR), son of Ivan Reitman who directed the originals.
Knowing that information about the director makes you understand why this movie is trying to pay homage to the originals and to his father. He has even said in interviews, this movie is a love letter to his father, and it shows. The movie is about family, what it means to be a parent, and of course busting up some ghosts. The biggest switch this story makes from the previous installments is the story is taken to Oklahoma and not in New York. This gives Reitman the chance to tell a similar story but with different surroundings, not unlike something like THE FORCE AWAKENS. He does this by telling the story of (spoiler alert) Egon's family, his daughter (Carrie Coon) and his grandchildren (Mckenna Grace and Finn Wolfhard). That story is really fun because for 2/3 of the movie you hang out with these kids in this small town and it feels like some sort of 80's Spielberg/Amblin production. The problem for me happens in the final third when they make this movie into Fan Service the movie. I do not mind at all bringing back the main characters, but having no new villains, and having that incredibly cringey choice to help overcome the struggle just bugged me to be honest. I won't spoil that choice, but just know when it happens you will know, and the Juiceman didn't like it. There is still a lot of good in this movie and a lot that is due to Reitman's filmmaking choices and some of the incredible performances.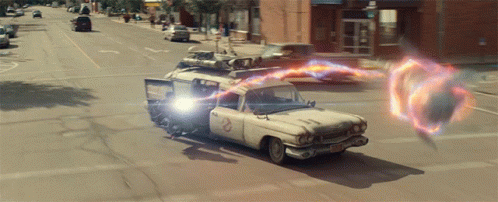 What I really enjoyed first off about the filmmaking is, whenever they could, they did things practically. I actually like the CGI of the ghosts, but it is always better to do things in camera, than in post production. I also just thought overall that the movie had legitimate scares, which is great because I do not think it works at all if the ghosts aren't keeping you on their toes. Again though what really keeps this movie afloat are the performances, particularly from the kids.
Stock Watch
Stock Up – McKenna Grace
Holy hell was this one of the best kid performances of all time. I had seen her in some projects before and especially voice acting like SPIRIT: UNTAMED, but nothing like this. She is the star of this movie and it is not particularly close. There are scenes where she is going back and forth with Paul Rudd, or Carrie Coon and you are just like this is not a 15 year old kid. If they continue making these movies she clearly needs to be the focal point moving forward.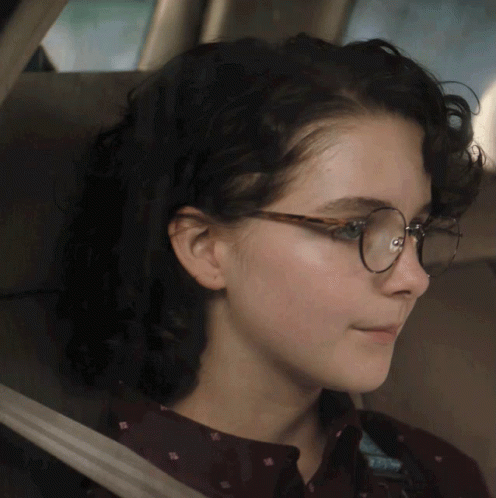 Stock Neutral – Finn Wolfhard
This dude literally just shows up in every teenage Sci fi think these days. STRANGER THINGS, IT, THE ADDAMS FAMILY and more, so it seems he has a niche and he's good at it. But I do want to see him branch out and do something a little bit different moving forward.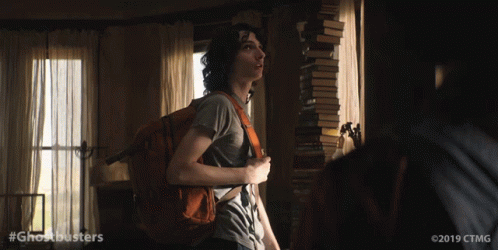 Stock Neutral – Paul Rudd
He's Paul Rudd.
Stock Up – Carrie Coon
She has been amazing for years in things like THE LEFTOVERS, and FARGO, and even showed up in AVENGERS: INFINITY WAR. She now is seeing more movie roles, and I am interested if she will get interesting roles or if it will more stuff like this as the mom, which sometimes female actors can get pigeon holed into.
*A couple other tidbits
It was good to see the old Ghostbusters again, but man they are definitely old. If they keep going with this story transferring this to the kids is the right move.
The Knock Knock jokes all made me laugh.
I liked the podcast kid, he definitely brought a little fun into every scene.
I do not think this is a perfect movie, or even a great movie, but it is fun. I also think it is perfect that Reitman came back to the franchise after the disaster of the 2016 version. Barring the third act that does not work for me, I think there is enough good in the first two thirds to make this a good time at the cinema.
Juice Rating:
*You can find my 2021 Movie Rankings here.
*You can find all of my Movie Ratings here.
*You can follow my Letterboxd account here.