*This movie is downright BANANAS…
IMDB Synopsis
Lifelong friends Barb and Star embark on the adventure of a lifetime when they decide to leave their small Midwestern town for the first time ever.
"I'm Star. Short for Starbara"
Comedy is a genre that is incredibly hard to write about and judge because you have to remember you are not always judging just the story and the acting. Comedy is about so much more than that and Barb and Star are the proof of that. This is a movie that harkens back to Airplane or the Austin Powers franchise that is all about how wacky and zany they can be, while still giving us characters to care about and root for.
The movie in itself is about our titular characters who, after getting fired (shoutout Ian Gomez), decide to go to Vista Del Mar to try and unwind. Once there they get caught up in a plot basically to destroy Vista Del Mar, however this movie really is not about the plot. It is about friendship, and having a positive attitude about getting older in your life. It also is just gag, after gag, after gag.
Some gags hit like a talking crab with Morgan Freeman talking, or Jamie Dornan singing a love song to a seagull on the beach. And some gags miss as well but I think what works is that they are so committed to the bit. If you are on the ride from the beginning you will enjoy your time. If this bang bang, joke a minute style humor is too much then this will absolutely will not be your movie.
Stock Watch
Stock Neutral – Kristen Wiig
We just talked about her in Wonder Woman 1984, and this role is literally as far away from that as you can get. However, she is right in her wheelhouse and this is the funniest she has been in awhile, especially since she doubles as the evil Sharon Fisherman. Her chemistry with Annie Mumolo is popping off the screen and you cannot help but love her. She also co wrote the script with Mumolo which is impressive considering how many gags they were able to fit in while still having lovable characters.
Stock Up – Annie Mumolo
This is really her first starring role in a movie and man did she knock it out of the park. She was nominated for an Oscar for her writing on Bridesmaids with Wiig, but she has not really broken out on screen. Honestly though I think she is an incredible comedian and can do movies or headline her own sitcom. I would love to see more of her.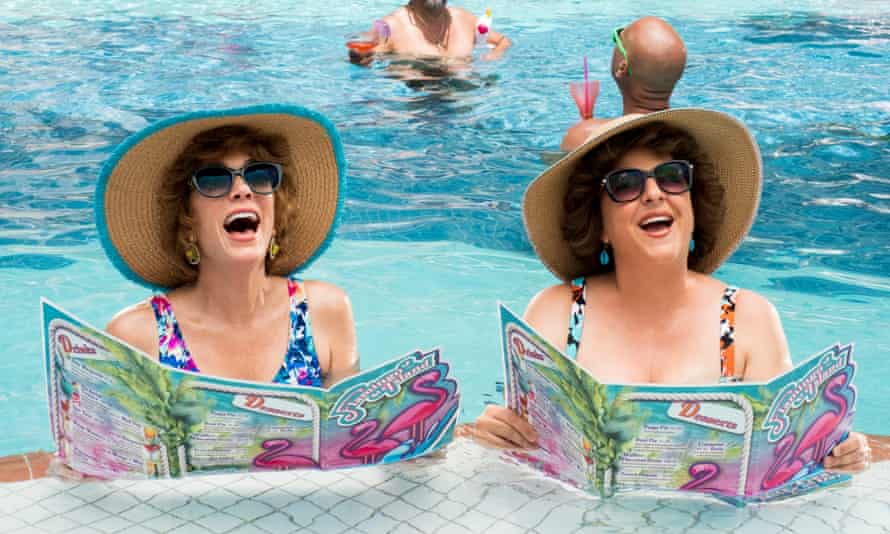 Stock Up – Jamie Dornan
Dornan broke out as Christian Grey in the 50 Shades movies, however he has had a good run recently. This role though as Edgar "the spy" was something like I have never seen. He plays the straight man so well but again his moment when he breaks out into song is the best moment of the movie. I think he can easily do Comedy or Drama without issues.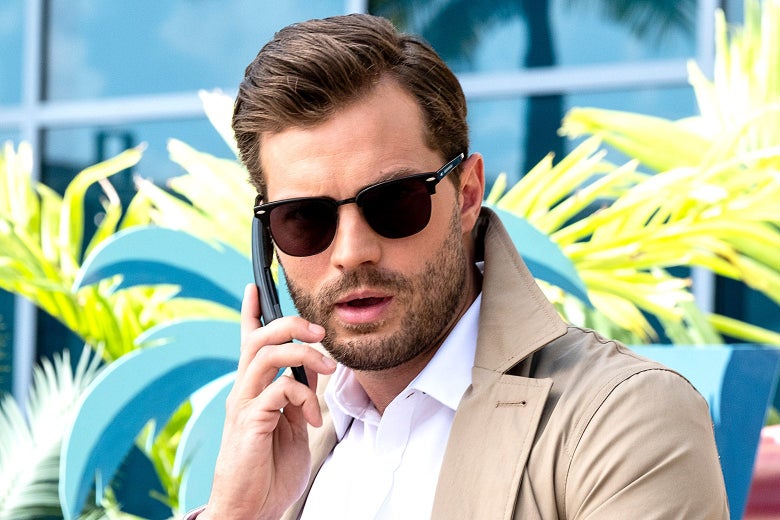 Stock Up – Josh Greenbaum
I have not really mentioned the Director but damn if this is not an incredible feature debut. He had done a bunch of Documentaries but coming in and making a movie with this much confidence is impressive. Sure he had a great script but this movie had so many different elements it needed someone with a vision, and he clearly had a good one here.
Who's That Guy/Gal?
Wendi McLendon-Covey – 87 IMDB Acting Credits
We just talked about her in Sylvie's Love, but every time she pops on screen my heart bursts. I love her in the Goldbergs and she plays the perfect Jewish mom. She also is fantastic in Bridesmaids and and basically any other comedic role she pops up in. Give me all the WMC please?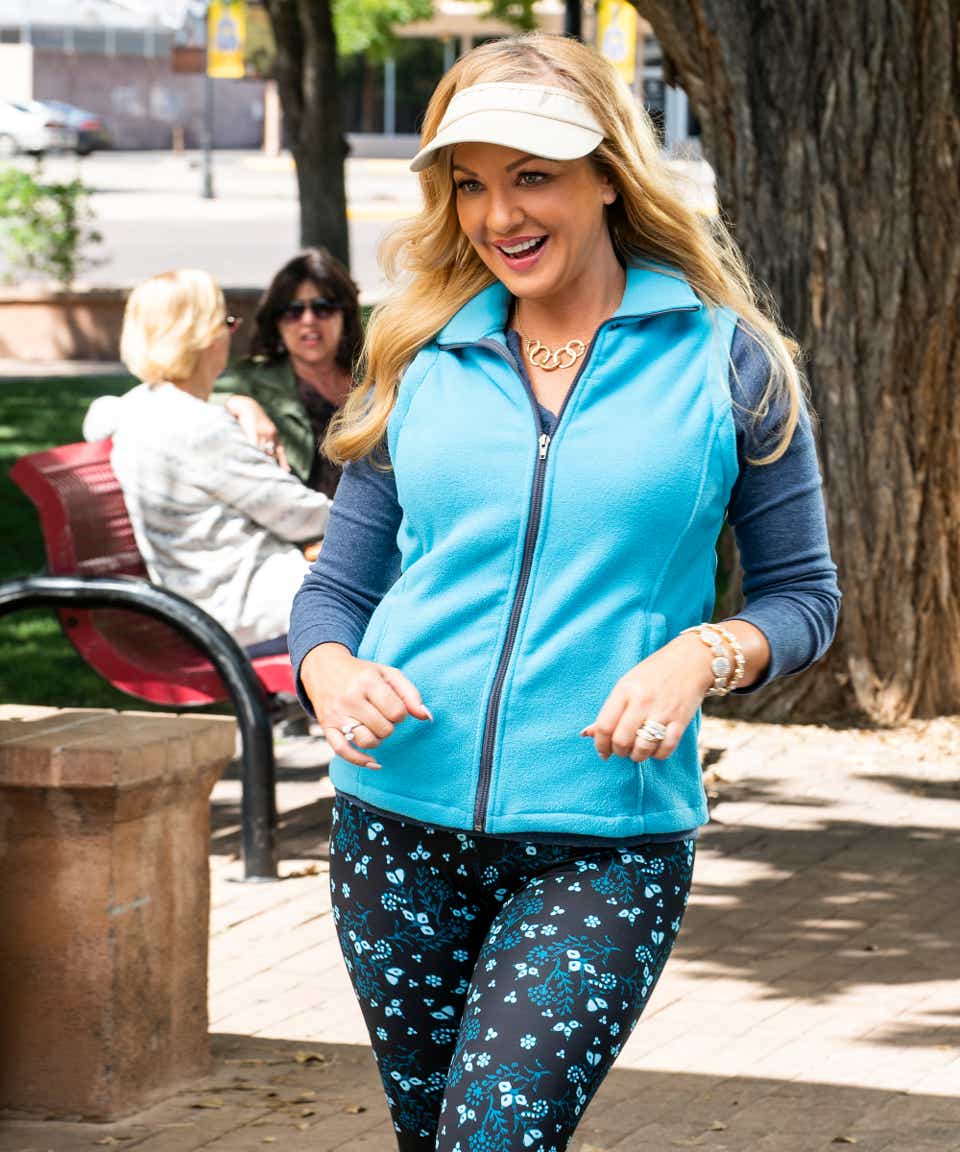 Damon Wayans Jr. – 38 IMDB Acting Credits
This is a literal who is that guy because he was behind a mask the whole movie. But this gag was perfection, it was the classic spy who gives too much info about himself. And he keeps doing it in funnier ways leading to him writing it on a piece of paper and still messing up. Wayans is great and gets a ton of laughs throughout the movie.
*A couple other tidbits
Every scene and cut away with the Talking Club made me laugh.
Andy Garcia from the clouds!
Reyn Doi is the clear breakout star of the movie!
Sure there are going to be people who watch this and just want to say its dumb. But we need some fun in our lives and who doesn't love 90 minutes of comedic gags sometimes? We also get one of the best friendships I have seen on a movie screen in awhile and in a world where we are so far apart from all of our friends it warmed my heart to see what human connection can look like. What a breath of fresh air this movie was.
Juice Rating:
*You can find my 2021 Movie Rankings here.
*You can find all of my Movie Ratings here.
*You can follow my Letterboxd account here.