*No twists will be spoiled but spoilers for the MCU overall…
IMDB Synopsis
Martial-arts master Shang-Chi confronts the past he thought he left behind when he's drawn into the web of the mysterious Ten Rings organization.
"You can't outrun who you really are."
We have discussed so many Marvel movies on this blog that I have honestly started to lose count. But, we cover them profusely because they continue to put out quality content and Comic Book movies continue to be the center of our culture. Shang-Chi was exciting when it was announced because it was going to be our first Title Marvel hero of Asian Descent. It also promised to be a martial arts style movie which is something we had not seen Marvel tackle yet either, so there was plenty to get your jaded Marvel fan fired up. However, the biggest news of this release was that it was going to only be in theaters. After Black Widow went to Disney+ and Theater hybrid release, this marks the first major Marvel release solely in Cinemas.
Marvel has always done a great job of finding directors on the rise and here they tap Destin Daniel Cretton, who was coming off the powerful Just Mercy. He is known for character dramas and I actually think that skill translates very well into Marvel. The best Marvel movies are the ones where the characters are put at the forefront and Shang-Chi does that very well. You are introduced to this world of characters and you learn to love a number of them. Shang-Chi (Simu Liu), Katy (Awkwafina), Shang sister Xu (Meng'er Zhang), and Ying Nan (Michelle Yeoh) are just a few of the awesome new entries to the MCU, but the movie really showcases Tony Leungs Xu Wenwu. He is basically what the Mandarin from Iron Man 3 was supposed to be (more on that later), but he is the emotional through line of the whole story. Marvel has always been known to have a villain problem, but Wenwu immediately vaults to the top of the heap.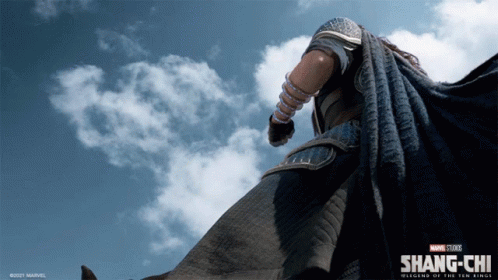 This is a superhero movie though and we need to focus on our guy Shang-Chi. They give him a similar backstory to something even as recent as Snake Eyes, but Simu Liu plays him with so much charisma. And when he does start fighting the action is so well choreographed and brilliantly shot, you can't help but think he is a complete bad ass. It is a classic origin story, but the reason it works is because of the character and the exciting different venues we get to see him in. Places like the underground fighting arena, the incredible bus fight, The Ten Rings Compound, and of course eventually Ta Lo. All the locations felt memorable and unique, which is not always the case with these movies. We also, in complete Marvel fashion, get that full circle moment from Iron Man 3 with Trevor Slattery. No one does those moments better than the Marvel team and they nailed it again with Sir Ben Kingsley.
Shall we talk about the fighting? The MCU historically of course has had numerous CGI battles in the past, and do not get me wrong there is a big CGI battle here. However, there is nothing in the MCU quite like the martial arts we see throughout this story. The aforementioned train scene is harrowing, the fight on the pipes is incredibly immersive, and even the fight at the beginning homaging Crouching Tiger and Hidden Dragon gives this movie that singular feel in this ever expanding universe.
Stock Watch
Stock Up – Simu Liu
I mean the guy is about to be a superstar. He has been building to this and even called his shot with a tweet about Shang-Chi years ago, so to see him up there was incredible. He completely just is Shang-Chi in every way and makes him so lovable and bad ass. Of course we will see Simu for years now in the MCU but I am excited to see what else he does as well.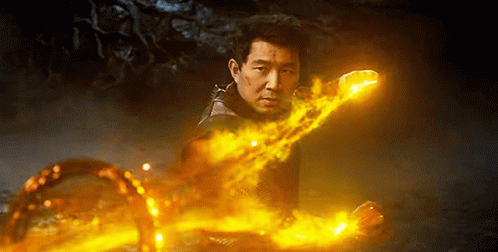 Stock Up – Awkwafina
I have been talking about her for years now on here after her breakout Golden Globe win for The Farewell. She can absolutely do it all, and it made me so happy to see her getting major publicity for this role. Her and Simu have such good chemistry and vault right to the top of my favorite MCU couples.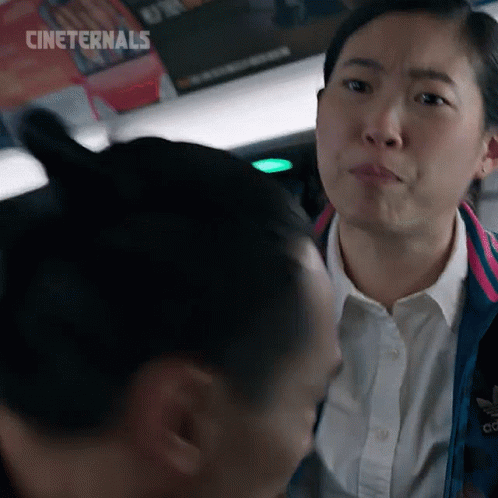 *A couple other tidbits
Michell Yeoh is a Queen, that is all.
Shoutout Morris!
I also loved how the score and soundtrack switched so vividly between flashbacks and present day.
Seeing Wong and Abomination was very fun, but did not feel that natural to be honest compared to previous Marvel cameos.
Sir Ben Kingsley was so damn funny in this movie, put him in every Marvel property moving forward.
The IMAX transfer of the movie looked absolutely incredible on the big screen.
The movie is definitely trapped by being the umpteenth Marvel origin story, when you are watching it though half the time you forget you are even watching a MCU movie. It is just a great martial arts movie, that happens to sprinkle in those tidbits we love. This movie makes me much more excited for what we have moving forward.
Juice Rating:
*You can find my 2021 Movie Rankings here.
*You can find my MCU rankings here.
*You can find all of my Movie Ratings here.
*You can follow my Letterboxd account here.