*Candyman, Candyman, Candyman, Candyman…
IMDB Synopsis
In present day, a decade after the last of the Cabrini towers were torn down, Anthony and his partner move into a loft in the now gentrified Cabrini. A chance encounter with an old-timer exposes Anthony to the true story behind Candyman. Anxious to use these macabre details in his studio as fresh grist for paintings, he unknowingly opens a door to a complex past that unravels his own sanity and unleashes a terrifying wave of violence.
"Candyman isn't real!"
We all had a Candyman growing up. Whether it was called that or not, when we were young there was always something creeping in our closets. Sure Monsters Inc. made a whole world joking about this phenomenon, but the 1992 Candyman is one of the best examples of how a legend, true or not, can divide or unite a community. That movie shows the Candyman terrorizing the Cabrini Green projects in Chicago and is genuinely one of the most unsettling movies I have ever seen. That is why it was interesting to see them updating this film and to know that it would feature a story looking back on what is left of Cabrini Green.
For me this new movie is semi personal only in the respect that I lived in an apartment for 3 years recently, where Cabrini Green once stood. So I have personally seen what the gentrification has done to that area and the city as a whole. Nia DaCosta's update to the Candyman saga takes that idea head on, while also trying to give us the classic Candyman scares. She does this by centering the story around an artist named Anthony (hint hint to the original movie) who feels a connection to the history of Cabrini Green. He decides to do a show around that history and unwittingly unleashes our titular villain once again. As Candyman takes Anthony down the same rabbit hole we saw Helen Lyle go through, we also see snippets of how a black man would be treated during this situation vs. a White Woman. Spoiler alert, the black man is not treated the same.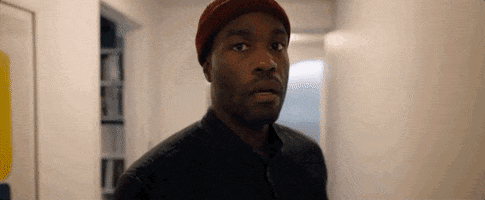 The problem with this movie though is that by the end it arguably does not even feel like a Candyman movie, and it is not scary at all. Now for the former, sure there is a Candyman and there are elements of the story but you really do not get much of that at all in my opinion. You just get explanation after explanation of what could be going on. And for the latter, like I said above the 1992 film is disgusting, unsettling, and pretty horrifying, there is none of that here and it feels very toned down for some reason. Whats even worse is that the best scene in the movie is one involving Vanessa Williams and it was a discussion surrounding the events of the original story. So I will say I had very high hopes for this movie going in, and even with a great score and the movie looking fantastic, it just did not totally get there for me.
Stock Watch
Stock Neutral – Yahya Abdul-Mateen II
He has been on a heater this past year and does his typically great work here as Anthony. His fashion is legendary in every scene and you can tell his charisma is just levels above most other people on screen. I have season tickets for him now and will be showing up to anything he does.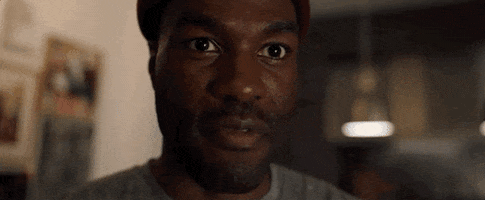 Stock Up – Nia DaCosta
Her stock is up simply because her next movie she is making is The Marvels (or Captain Marvel 2) which is obviously a big deal. She is the youngest director ever to helm a movie for the studio so I am very interested in it.
*A couple other tidbits
Teyonah Parris did a very nice job as Anthony's girlfriend and I look forward to see her grow in the marvel universe in The Marvels.
Colman Domingo just keeps churning out great performances.
The way they shoot Chicago upside down. is so fascinating, and looks awesome.
I thought they needed to develop the racism theme more than shoehorning it in at the end.
As I said I think. more of my disappointment here lies in the fact that I was expecting to get a really special movie, while we got just a good movie. It looks great, the score is great, the performances are really good, there are just too few scares and it just loses you a little bit near the end. A little more of a punch at the end and this would be a very different movie.
Juice Rating:
*You can find my 2021 Movie Rankings here.
*You can find all of my Movie Ratings here.
*You can follow my Letterboxd account here.