*Not a ton to spoil here
IMDB Synopsis
On the brink of breaking up, a couple gets unintentionally embroiled in a bizarre murder mystery. As they get closer to clearing their names and solving the case, they need to figure out how they, and their relationship, can survive the night.
"We have to go to the police"
Netflix of course is the biggest name in streaming still, and during this time of quarantine they have really been well equipped for the change. That is because they have the ability to acquire movies like The Lovebirds. A movie that was supposed to come out in theaters, however once the pandemic started Netflix thought it fit their business model, and decided to distribute it. Seeing as it is very much in the mold of movies like Coffee & Kareem and Spenser Confidential, as a one night adventure ride of craziness, so it fits right into the aesthetic of what they are going for.
Directed by Michael Showalter, this is marketed as his follow up to the Big Sick, done in collaboration with Kumail Nanjiani, which was a major critical and box office hit. So of course the hype train was rolling for The Lovebirds. Watching this movie, it just feels like it is missing something that you would think would be there given the chemistry of the two leads. Kumail and Issa Rae do a great job elevating their characters, unfortunately they are just surrounded by a poor script and numerous cliches of the genre.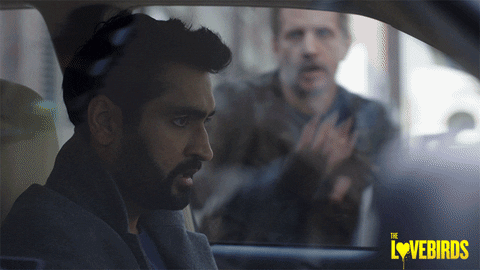 The basic idea of what happens after the "rom com" ends is cool, but having them be accused of murder and set off on a Murphy's law type of night did not work for me. To pull off this type of story you need really memorable moments and characters from their adventures along the way, and everyone we met in this was relatively forgettable. There were definitely moments I laughed, especially during the interrogation scene, however too much of it I spent wondering why these two great actors felt wasted.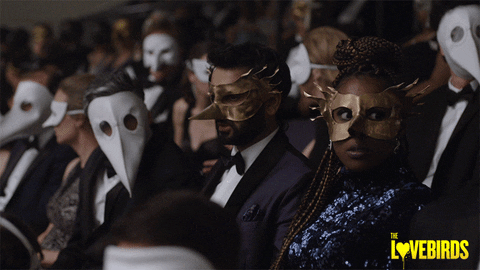 Stock Watch
Stock Neutral – Kumail Nanjiani
Kumail had the huge hit with The Big Sick and now is starring in a Marvel movie called The Eternals, so his Stock is extremely high right now. He is funny in this movie as Jibran, but he is basically just doing his same bit from Stuber. I still think he can lead these types of movies though.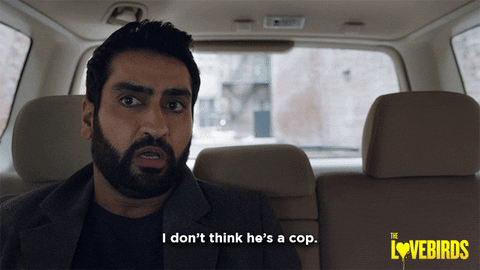 Stock Up – Issa Rae
Her stock has just been climbing and climbing and she is charming as ever in this role as Leilani. After her great turn in The Photograph this is a fun follow up role. She is versatile and has all the qualities of a star. I think we are going to start seeing her in tons of movies in the near future.
Stock Down – Michael Showalter
After The Big Sick this was a major letdown for me. It seems like they just did not have the same spark of creative energy that TBS had. Maybe that was more personal but I still feel that this had more potential and was wasted on a bad script, which I guess he did not write so cannot bash him there too much. I just have loved him all the way back to Wet Hot American Summer so I really hope he can bounce back.
Who's That Guy/Gal?
Paul Sparks – 55 IMDB Acting Credits
He plays the villain in this movie, only credited with the name Moustache. However over the years he has popped up everywhere from Boardwalk Empire, to House of Cards, and who can forget his role in The Greatest Showman. He is fine as the villain in this however it is a bit over the top at times.
*A couple other tidbits
Really bad Hobbs and Shaw joke in there.
They immediately had a zero star Uber rating for singing Katy Perry in the back seat.
WHY DOES EVERY SINGLE ONE OF THESE MOVIES END WITH THE CHARACTERS IN AN AMBULANCE?
The Lovebirds honestly feels more at home on Netflix than it would have in a theater. It is a perfectly fine comedy, but none of the action or other parts of the story work for me. I still love the two leads though because the had great chemistry and are both very charming individually. Sometimes those great pieces don't add up to make a great whole though.
Juice Rating:
*You can find my 2020 Rankings here.
*You can find all of my Movie Ratings here.
*You can follow my Letterboxd account here.