"The names Bond, James Bond"
Who comes to mind when you think James Bond? Over the years the character has had many faces and many personalities, but one thing remains constant. That is anyone who plays him always seems like the coolest guy on the planet. I think that is what draws people to the character in the first place, that idea of seeing what that ideal man is. He can spy, he can skydive, he can fight, he can free solo (LOL see For Your Eyes Only), he can ski down a bobsled course and he can even go to space (Moonraker really is something). And he does it all with a beautiful girl on his arm and a martini (shaken, not stirred) in his hand.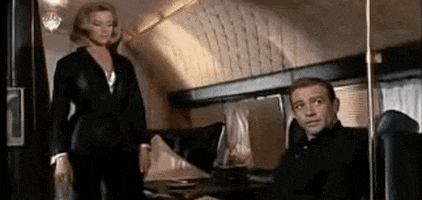 So recently I set out to watch all the Bond movies, and I had seen like 15 but I wanted to watch the saga from start to finish. Let's talk about some fun Bond categories that I thought about over the course of my watch. Before you even ask here are my Bond movie Rankings.
* To be clear here even though they are in my rankings above we are only talking about the 24 EON productions films. So that takes out Connery's return in Never Say Never Again, and the ABSURD 1967 Casino Royale with David Nivens as Bond, Woody Allen as a Villain, ORSON FREAKING WELLES as Le Chiffre and numerous other absurdities.
Top 5 Bonds
Sean Connery – The Original, and the suavest. When I think of Bond I hear his voice immediately, and even though his version is a bit of a sexual predator, I still think he is the essence of Bond.
Daniel Craig – More than any portrayer of 007, Craig has figured out a way to master the Suave and the Cool. My only issue with the portrayal is he really became of an Ethan Hunt type hero than a spy. And I prefer the spy version of Bond.
Pierce Brosnan – Always cool and collected as he should be, his movies just do not do him any favors besides Goldeneye. He is stuck in a weird Bond era where given better material he actually may be higher on this list.
Roger Moore – The man who has played the character the most also never feels like he nails it for me. Every time I was his absurd movies he just feels off and I dont know what it is. Maybe it is the campier and campier his movies got.
Timothy Dalton – Only in two movies in the late 80's, and he went for a much darker version of the character. I like that they tried to go for a different and distinct tone for his version, it just does not always work for me.
*Sorry George Lazenby, I like your movie but you did not do it for me.
Most Ridiculous Stunts
I cannot rank these because all are utterly hilarious on some level. Most of these are from the Roger Moore era because that era was just bananas.
Running across the river on Alligators in Live and Let Die.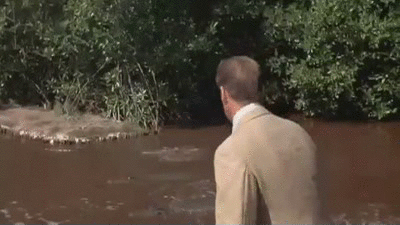 Jumping out of the plane without a chute in Moonraker to catch Jaws.

Going Backwards on his Skis and shooting someone with his Pole in The Spy Who Loved Me.

SURFING A FREAKING TSUNAMI WITH A PARACHUTE in Die Another Day!


And of course the famous Parkour scene from Casino Royale.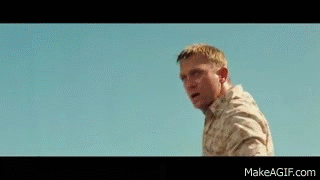 Bond Girls
The idea of a Bond Girl in the traditional sense is weird to think about in the #METOO era. Watching a lot of the old Bonds they are very sexist and Bond takes advantage of numerous women. It is very bizarre and all of it feels very dated. Also there is no distinction of what is a Bond Girl. Is it a villain that he usually has sex with and then fights. Or is it the girl he always saves and then has sex with at the end? So I won't be ranking Bond girls, but I will mention the list of awesome actresses who have played them on either end of the spectrum.
Grace Jones – May Day (A View to a Kill)
Ursula Andress – Honey Ryder (Dr. No)
Famke Janssen – Xenia Onatopp (Goldeneye)
Eva Green – Vesper Lynd (Casino Royale)
Teri Hatcher – Paris Carver (Tomorrow Never Dies)
Michelle Yeoh – Wai Lin (Tomorrow Never Dies)
Denise Richards – Dr. Christmas Jones (The World is Not Enough)
Halle Berry – Jinx (Die Another Day)
Rosamund Pike – Miranda Frost (Die Another Day)
The List goes on and on.
Ranking the Villains
Of course you cannot have Bond without having a weird menacing villain, and usually a handy sidekick as well.
Goldfinger – From the movie Goldfinger, he is just the right amount of fun and villainous. The laser scene is iconic and so is the Golf scene. I love everything about him and of course his menacing sidekick Oddjob.

Raoul Silva – Played by Javier Bardem he makes Skyfall one of the great movies of this series. He is so scary anticipating every move and tracking M to all ends of the earth to kill her. His opening monologue is so haunting and so chilling you feel goosebumps after his delivery.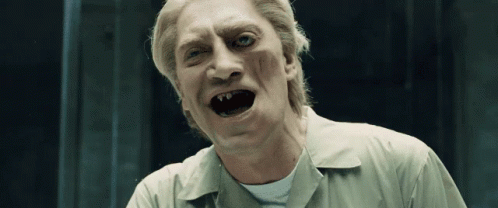 Francisco Scaramanga – Played by the GREAT Christopher Lee in the Man with the Golden Gun, he brings that famous baritone to the role. He is creepy and slimy at the same time while also being incredibly smart. He also has a hilarious side kick in Nick Nack. And oh yeah how about that car plane!

Le Chiffre – Played by Mads Mikkelson in Casino Royale he is absolutely terrifying and just looks like a Bond Villain. The ball smashing scene is gruesome and all the poker scenes are incredibly tense with him.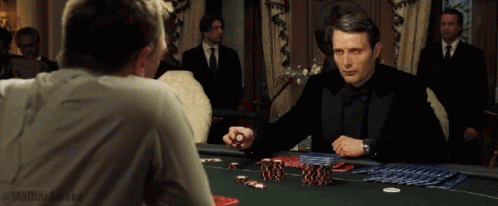 Alec Trevelyan – Played by Sean Bean in Goldeneye and of course with the Beaner you know he is going to die at some point. He is a double crossing former 00 agent who gives Bond everything he has and actually is pretty likable along the way.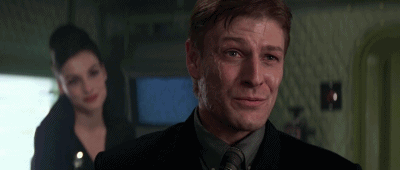 * He is more of a henchman but I cannot write a James Bond blog without mentioning Jaws. Played by Richard Kiel (Happy Gilmore) he is the most absurd Henchman you will ever see. He is seemingly indestructible and can do anything from Sky Diving to Jumping from Ski Lift to Ski Lift, that is of course until he falls prey to a woman of his own.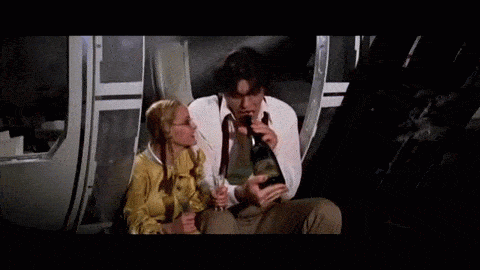 Notable Figures
M – Played mainly by two characters over the series. Bernard Lee in 11 movies and Judi Dench in 7. Sure Ralph Fiennes has taken over in Spectre, but C'mon? Lee is your classic boss figure who basically just gives 007 his mission for each movie and stays out of the way. He is classic but does not bring a ton extra. Judi Dench to me is just everything and she is such a presence in every Bond she is in. And watching her die in Skyfall is just devastating.

Moneypenny – Samantha Bond is great in the Brosnan movies and Naomie Harris has come in and filled a void in the two most recent movies (Skyfall and Spectre), however there is only one Moneypenny and that is our Queen Lois Maxwell. She played the role 14 times and I just love everything about her. Her flirtatious nature with Bond, to her subservient nature with M, she nails every aspect of the role.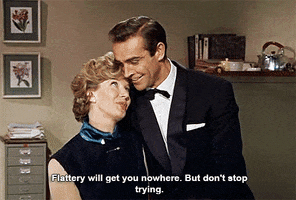 Ernst Stavro Blofeld – I know you are asking why he is not in the villain section, however honestly none of his plans are very scary, and he has been played by numerous actors. He honestly got more famous with Austin Powers making fun of him as Dr. Evil. I mean any dude who needs this many henchman is not a great villain.
As I said he has been played numerous times over the years, most recently and forgettably played by Christoph Waltz. The most well known portrayal has to be Donald Pleasance in You Only Live Twice, and again just because that is the version that Dr. Evil was modeled after.
Q – Ben Whishaw has become the modern Q and he is fine, but there is only one Q and his name is Desmond Llewelyn. He played Q 17 times until his death (the most any actor has ever played a movie character) and when you think of James Bond he immediately comes to mind. Sometimes he almost feels like a father figure of sorts always helping and chiding 007. Any scene Desmond is in I am locked in.

James Bond is a Character who will live on in Cinematic history no matter where the character goes next. Not all the movies are great or even good for that matter, but our charming secret agent always will have a place in our hearts.
*You can find my Bond Rankings here.