*Definite Spoilers for this one.
IMDB Synopsis
After staging his own suicide, a crazed scientist uses his power to become invisible to stalk and terrorize his ex-girlfriend. When the police refuse to believe her story, she decides to take matters into her own hands and fight back.
The Invisible Man is a character that has been around forever and of course is famously part of the failed Universal Dark Universe.
LOL
So that just did not happen. But what we did get is a modern take on the character that completely flips how you think about the story as a whole. That is because Director Leigh Whannell (Upgrade) decided to take this story from the victim's perspective. When that victims is played by the great Elisabeth Moss well then you are going to have at least a competent movie.
We actually got a really good movie that was marketed as a horror movie, but in my mind it feels more like a psychological thriller. It feels like that because of the torture that this Invisible Man actually puts on her mind than her actual body. It does the same to the audience because while she is searching for the Man, we in the audience are also looking around each room to see any sign of him as well. In that sense it really engages the audience and makes us feel the emotions that Cecilia in each scene.
As far as the story goes, without spoiling any twists, at the beginning we see Cecilia escape her torturous boyfriend Adrian Griffin. After a few weeks though some weird things start happening and she thinks she is being haunted by Adrian, even though in the news it said he committed suicide. So of course we have the familiar trope of no one believing the main character and her going crazier and crazier.
Stock Watch
Stock Up – Elisabeth Moss
Absolutely stunning performance from Moss in this. I have been following her since her fantastic turn in Mad Men, but she is really becoming a top of the line actress. After giving a jaw dropping performance in Us, and now carrying this movie, she has to be considered the best horror actress in the game right now. I also heard she did almost all her own stunts in this which is also incredible considering how much she had to do.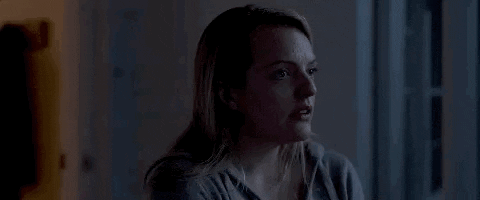 Stock Up – Aldis Hodge
I again have been driving the Aldis Hodge tour bus since his unforgettable role as Voodoo Tatum on Friday Night Lights. But he really boosted into my upper tier after his performance in Brian Banks last year. He plays Cecilia's childhood friend James who lets her stay at his house because he is a police officer. He is so good in this though and again has to do some crazy stunts himself which is always impressive.
Stock Up – Leigh Whannell
After creating the Saw Franchise with James Wan, he became a Director and his first major hit was Upgrade last year. Now with this movie he has become a top tier director in the genre and I absolutely cannot wait to see what he does next.
Who's That Guy/Gal?
Nash Edgerton – 142 IMDB Stunt Credits
Okay I am pushing it here with the That Guy's but who knew Joel Edgerton's brother was a stunt man? He plays a security guard in this and I am sure did stunt work, so I am happy to recognize him in this acclaimed section of my reviews.
*A couple other tidbits
Storm Reid was great as the daughter in this, but did she really think Cecilia slapped her, Come on
The score by Benjamin Wallfisch was so haunting and helped bring the Hitchcockian tension to the movie
That Restaurant Scene
I still have some questions about the twist and the ending
This story is a great way to modernize an older character who may not be in the public conscience anymore. It also is a really well made thriller that will keep you on the edge of your toes the whole time, even if you might be predicting most of the twists along the way.
Juice Rating:
*You can find all of my Movie Ratings here.
*You can follow my Letterboxd account here.