*Not much to spoil here…
IMDB Synopsis
Alana Kane and Gary Valentine grow up, run around and fall in love in California's San Fernando Valley in the 1970s.
"Do you like peanut butter sandwiches?"
Sometimes it is hard to describe a movie other than the vibe it gives off, and Paul Thomas Anderson's new movie LICORICE PIZZA is just an absolute vibe to say the least. We have not seen anything from PTA since 2017 when he did PHANTOM THREAD, so the excitement was high considering he is one of our great directors. In my opinion he delivered and he did so continuing to push boundaries and mix genres like only few can.
The basic story of the movie is a 15 year old actor Gary (Cooper Hoffman) in the 1970's befriends and ultimately falls for 25 year old Alana. Yes, the age difference sounds weird, but the idea of the movie is more about meeting people at the wrong time in life, and having to fight off urges that you don't even think you should have. It is also about two people getting in crazy situations in the San Fernando Valley and having to get out of them together. All those different events and scenarios, where you see Sean Penn, Bradley Cooper and more fun cameos, are what really make up this movie, but again it is that vibe that makes it great.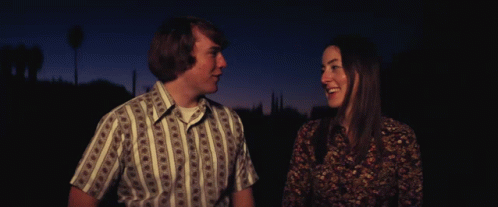 Like most of the Great ones PTA excels in matching narrative, with camera, and sound. His camera work with Michael Bauman is stunning on film as usual, but the immense amount of long takes is how he is able to immerse us in this world so easily. Johnny Greenwood gives us great work on the score as well, but as with most PTA movies the music needle drops he throws in throughout the story are just magic. Songs like Life on Mars by David Bowie, Let Me Roll It by Paul McCartney, Blue Sands by Buddy Collette, and on and on this soundtrack propels you through this movie. There are many movies with great music, but only the greats like PTA, Tarantino, Wes Anderson and others really know how to utilize them to enhance the narrative of the story.
Stock Watch
Stock Up – Alana Haim
She has been a superstar along with her sisters in the music world for years now, however to see her transition to acting here was phenomenal. This will go down with the great debut films for any actor in my opinion. Almost like watching Barbara Streisand in Funny Girl, or Julie Andrews in Mary Poppins, where you know this person just has IT. She goes up against some great actors in this and nails it each time, so I was thoroughly impressed and hope she gets an Oscar nomination.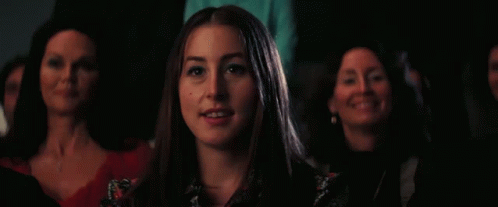 Stock Up – Cooper Hoffman
This one is so cathartic considering how we lost his father Philip Seymour Hoffman way too early. We all know the great partnership PSH had with PTA, so to see his son join in the PTA universe was truly special. Like Alana, this was another incredible film debut, and you can tell the two of them have known each other for a long time, because their chemistry is off the charts. He has an insane amount of charisma for a kid his age, and clearly has a very bright future.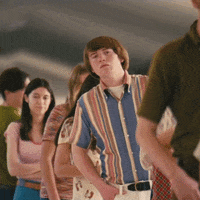 *A couple other tidbits
Bradley Cooper is an absolute madman.
It was great to see my guy Skyler Gisondo at a nice Shabbat Dinner with the Haim's, probably my favorite Jewish scene since the Passover scene in UNCUT GEMS.
I remember my parents having a waterbed, and me thinking it was hilarious.
I continue to think John Michael Higgins is one of the funniest men on earth.
Don't think that the John C. Reilly was missed by these eyes.
I loved this movie, and just had such a great time vibing with these characters. I will definitely be throwing this on when I want to smile in the future, because it is like a shot of endorphins to the head. I will watch PTA push boundaries until the end of time.
Juice Rating:
*You can find my 2021 Movie Rankings here.
*You can find my Paul Thomas Anderson Rankings here.
*You can find all of my Movie Ratings here.
*You can follow my Letterboxd account here.