Okay Juicers, so I am doing this 30 day Film Challenge that should really give my thoughts and emotions an interesting time during the next month of quarantine. For Day 6 I had to choose my favorite animated movie. That was very easy for me since it has been and probably always will be Tarzan.
*It's Tarzan Folks
IMDB Synopsis
In this Disney animated tale, the orphaned Tarzan (Tony Goldwyn) grows up in the remote African wilderness, raised by the gentle gorilla Kala (Glenn Close). When a British expedition enters the jungle, Tarzan encounters the beautiful Jane (Minnie Driver) and recognizes that, like her, he's human. Falling in love with Jane, Tarzan is torn between embracing civilization and staying with his gorilla family, which becomes threatened by the ruthless hunter Clayton (Brian Blessed).
Tarzan is such a special movie to me and when I saw this prompt, I couldn't wait to watch it for 1000th time, because I wanted to write about it. Of course I want to wax poetic about the 1999 animated classic that has possibly the greatest soundtrack not only in animated history, but perhaps movie history? But we will get to that later in the patented Apple Juice Animation Ratings, shall we?
Animation – A+
This is some of the best Non-CGI animation you may ever see. The drawn animation just looks so damn good, and the action sequences are masterful. And do not even get me started on Tarzan swinging and sliding through the trees, nothing at any point in any movie as looked more fun. Also when you watch animation and especially late 90's early 2000's when the transition to CGI was happening, a lot of those movies look really bad. To have this gem right in that time period is just so special.
Voice Cast – B+
Everyone is pretty much perfect here with Minnie Driver as a great Jane, Rosie O'Donnell crushing as Terk, Wayne Newton as the hilarious elephant Tantor, and numerous others. I have always thought though the villain Brian Blessed was a little lacking and over the top though and wish we had a little bit of a bigger name playing Clayton (apparently Patrick Stewart and Ian McKellen were considered). Tony Goldwyn, who is also not a huge star (but he is a fellow member of the tribe, Happy Passover buddy), as Tarzan is great though and brings all the energy you can imagine from a man who grew up with apes.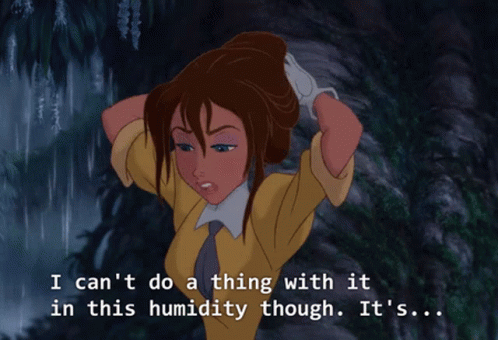 Music – A+
As I said about this is one of the great movie soundtracks of all time, thanks to Phil Collins. It won the Grammy for best Movie Album and You will be in My Heart also won the Golden Globe and Oscar for Best Original Song. I mean you got the Trashing the Camp sequence, the Strangers Like Me montage of Tarzan learning, but of course also the ICONIC Son of Man music drop into the growth montage. Even with all that greatness the best song might be the opening with Two Worlds. It just has so much darkness with the death of Tarzan's parents into the hopefulness with him being found by Kala. This soundtrack really just brings this to another level.
Story – A-
Relatively simple story of a fish out of water at first with Tarzan in the ape world, however once it shifts to the love story it really kicks into gear. Unlike most of the "classic" Disney Princess movies, the relationship in this story feels earned. We have so many beautiful scenes between Tarzan and Jane and it easily is my favorite Disney couple of all time. They really do a great job in this balancing the love story, with the adventure aspect of it all. Especially near the end when Clayton takes over you just are worried about the characters the whole time. Which in a not so great movie you would never do that.
*A couple other tidbits
Apparently Animators got the idea for Tarzan sliding from watching Tony Hawk Skateboard.
This movie is considered the end of the Disney Renaissance period and what a time it was.
This is just a fantastic movie, animated or not and it is weird to me that they haven't really found a way to make a good live action Tarzan (The Legend of Tarzan is meh). But with this incredible animation, heartwarming story, and banger of a soundtrack it all adds up to my Favorite Animated Movie ever.
Juice Rating:
*My Disney Animation Rankings can be found here.
*You can find all of my Movie Ratings here.
*You can follow my Letterboxd account here.