*No
IMDB Synopsis
Dr. John Dolittle lives in solitude behind the high walls of his lush manor in 19th-century England. His only companionship comes from an array of exotic animals that he speaks to on a daily basis. But when young Queen Victoria becomes gravely ill, the eccentric doctor and his furry friends embark on an epic adventure to a mythical island to find the cure.
No, no, no, no, no, no, no. What are we doing here? We heard Robert Downey Jr. was doing a Doctor Dolittle movie and I guess it seemed like an easy way to get back into cinema after Endgame. However, did he even read the script, or even give 5% effort on set, because this movie is a mess from start to finish. As I said with The Addams Family, does Dr. Dolittle even matter anymore? The musical from the 60's is fine and the Eddie Murphy movies are OK family fun, but it is not like it is some big property that everyone loves.
Directed by Stephen Gaghan (Syriana!) this story showed the Dr. doing his best Jack Sparrow impression as a pirate crossing the high seas to find a cure. Along the way he he has to deal with some evil bureaucrats (Michael Sheen), an evil pirate (Antonio Banderas), and a constipated dragon? Oh and did I mention his animals talk? I almost forgot because they were so boring and unmemorable, which is crazy to say considering the names on this list:
Emma Thompson as Polynesia the Macaw (Oscar Winner)
Rami Malek as Chee Chee the Ape (Oscar Winner)
John Cena as Yoshi the Polar Bear (Not an Oscar Winner)
Kumail Nanjiani as Plimpton the Ostrich who just complains the whole time
Octavia Spencer as Dab Dab the Duck (Oscar Winner)
Craig Robinson as Kevin the Squirrel
Ralph Fiennes as Barry the Tiger (Oscar Nominee)
Selena Gomez as Betsy the Giraffe
Marion Cotillard as Tutu the Fox (Oscar Winner)
Jason Mantzoukas as James the Dragonfly (RAFI)
Pretty amazing group of names it is just sad they are wasted on such a bad script. None of them really get anything funny or fun to do, and the only thing that really excited happened with the whale that did not even talk.
Stock Watch
Stock Down – Robert Downey Jr.
This hurts to say for my guy Iron Man, but he was just so bad in this movie that his stock takes a hit. First off all his lines were dubbed because of a production issue, so his track did not line up with the movie. That did not matter though because you could not understand a word he was saying due to the absurd accent he was using. I do not know who advised him to do the accent but it just does not make any sense. This was a big time misfire on all accounts.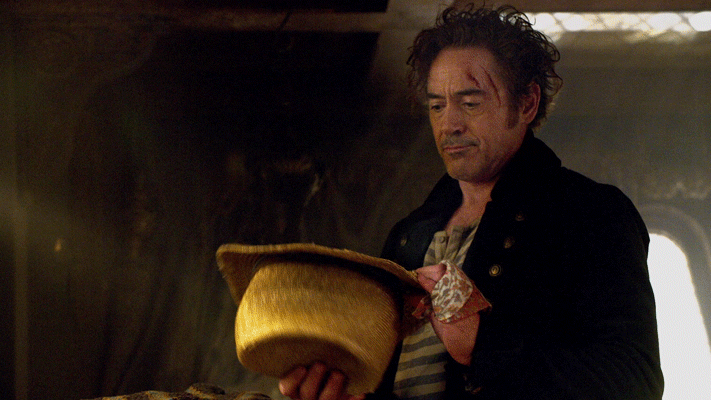 Who's That Guy/Gal?
Jim Broadbent – 161 IMDB Acting Credits
Woah did not expect Jimmy B to pop up as the villain in this, but here we are. You may know him Professor Slughorn from the Potter movies, or Archmaester Ebrose on Thrones, perhaps Mr. Gruber from the Paddington movies? Me I fell in love with the dude in one of my favorite movies of all time The Borrowers!
*A couple other tidbits
The Danny Elfman Score did nothing for me
What is Antonio Banderas doing?
I liked the opening animation a lot but it just made no sense why his wife just left
None of the kids in my theater were laughing which i did not take as a great sign
This movie is already one of the biggest flops of the year and is one of the worst movies I have seen in awhile. From start to finish it is hard to find any reason why someone should spend their time with the new version of Dr. Dolittle.
Juice Rating:
*You can find all of my Movie Ratings here.
*You can follow my Letterboxd account here.