*It's a zombie movie folks…
IMDB Synopsis
After a zombie outbreak in Las Vegas, a group of mercenaries takes the ultimate gamble by venturing into the quarantine zone for the greatest heist ever.
"It's not too late to go back"
It seems like we are having deja vu my friends because we are talking about another Zack Snyder movie. It seems like only yesterday we were discussing the historic Snyder cut of Justice League, and now comes his fresh quasi sequel to his Dawn of the Dead. That is the Netflix produced Army of the Dead. That Netflix produced statement is key because Snyder has been working at Warner Bros. for a very long time. After everything with Justice League he seems to have had a falling out with them and now feels unshackled on the worlds biggest streamer.
His new movie can easily be described as Ocean's 11 with zombies, but with Snyder you know it will be much deeper than that. His stories are always able to meld action and emotion and that is exactly what he does here. He has a father, daughter story with Dave Bautista and Ella Purnell, a buddy story with Omari Hardwick and Matthias Schweighöfer, all mixed in with an incredibly fun heist. Oh and we get Zombies, a lot of freaking Zombies. So many in fact that we get to see a zombie tiger tearing people up in the walls of Vegas. As I said Snyder is unleashed and you can tell he had a lot of fun throwing any crazy element he wanted into the story.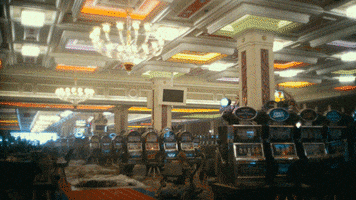 I think overall if you like Snyder's style you are going to enjoy this movie. He of courses utilizes slow motion, he has his famous music drops, and of course lots of R rated killing. One of those music drops is in the incredible opening credits sequence, when he utilizes a slowed down version of Viva Las Vegas. The sequence is this unbelievable, Zombie killing fiesta set to the song and it brings you so quickly into this world. It is arguably the funniest thing Snyder has ever written and filmed and I thought it was so smart to open with it. Continuing with that theme, Snyder has never been known for his humor at all, and to have him write numerous comedic characters here felt like in evolution in his writing and mindset. It also really helped ease the tension through an elaborate heist, and numerous action set pieces, that we could get a joke thrown in there every once in awhile.
Stock Watch
Stock Neutral – Dave Bautista
Hollywood is really pushing to make him a star right now, and it is just not clicking for me. We know he can do action, and we know he can be funny, but any time he has to do the emotional stuff he loses me. The storyline with his daughter for me was the worst part of the movie, and it was the emotional center of it all. So right there I think is what we need to figure out with him. I think he can be a good action star, maybe he just needs some more time to work on the sensitive side of himself.
Stock Up – Zack Snyder
As we have continually discussed he is on a major hot streak. He also has probably the largest fanbase in the world online of any director in the business. There is this Zack Snyder cult that is undeniable and that says something about him. He clearly is talented and can tell great stories, I just think he needs an editor sometimes because again this movie did not need to be 2.5 hours. He did the cinematography on this movie which was notable because he used these special cameras where he could zoom in and out of the front and back of the scene and it created this amazing effect. He also addd the shaky cam style from Man of Steel at points as well which brought another element to the movie.
*A couple other tidbits
Tig Notaro taking over for Chris D'Elia as the pilot and filming all scenes by herself with a green screen is impressive. But not being able to tell during the movie is even more impressive.
I love the Tom Holkenborg score as well as all the music. It brought a horror and tension element that was needed in the story.
The Zombies looked incredible and you can tell it is mostly prosthetics which has to take an ridiculous amount of time to do.
As I said above this is Zack Snyder unleashed. Away from Comic Books and studios trying to hold him back, this is a fresh and fun original story. This feels like the perfect movie to hit Netflix, even though it plays great in a theater. I think people will have a really fun time with these characters, because it seems like we will be seeing more of this world in some way, shape, or form.
Juice Rating:
*You can find my 2021 Movie Rankings here.
*You can find my Zack Snyder Rankings here.
*You can find all of my Movie Ratings here.
*You can follow my Letterboxd account here.