*I will not be spoiling any twists
IMDB Synopsis
A shady legal guardian lands in hot water when she tries to bilk a woman who has ties to a powerful gangster.
"Playing fair is a joke invented by rich people to keep the rest of us poor."
We have talked to many times about how Netflix just drops movies and shoves them in our faces and they become "hits." Well this week I kept hearing about this new and exciting movie on Netflix and I am like here we go again, another mid tier streaming movie that I have to slog through. However, once I turned this on I knew this would be at least more that and actually turned out to be pretty good! So then my Juice filled friends, let's get into it.
The basic premise is around Marla Grayson (Rosamund Pike) and her girlfriend Fran (Eiza González) con old people into basically giving up their life and going under their care as legal guardians. Once they do this they milk them for all they are worth, basically. However, of course they grift the wrong person (Dianne Wiest) and Marla becomes embroiled in a tiff with the Russian Mob (Peter Dinklage). The movie is essentially a thriller but with major black comedy elements to keep you on your toes. This is all paced with a pulsating score that really embeds into your brain by the final 30 minutes.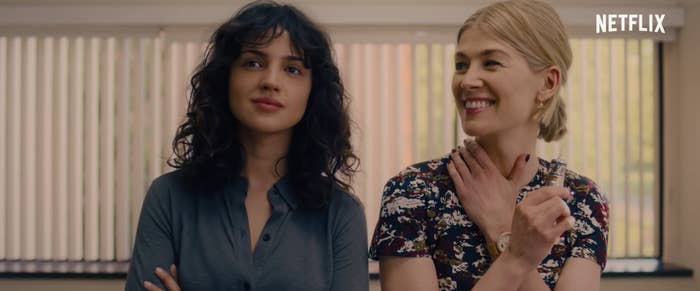 The movie definitely jumps around a lot from set piece to set piece, and what I really found interesting was the final 30 minutes. Now without spoiling what happens, we basically get a super stylish 25 minute montage of action with no speaking, and that Marc Canham score pounding into your brain. It is a very distinct choice by Director J Blakeson and I do think it is cool, I also think it just goes on for a bit too long and your brain has a hard time staying in it.
Stock Watch
Stock Neutral – Rosamund Pike
Since Gone Girl she seems to like to take that similar kind of role. The serene dare I say bitch-like woman who will stop at nothing to get what she wants. She obviously is great in this movie in both the action and the comedic moments, but unless she actually wins the Golden Globe for this, I do not think this role moves the needle that much. I will say though, her vape pen form was very respectable.
Stock Up – J Blakeson
Like I said above the movie was very stylish and I loved all the directing choices except just the length of the montage. I would definitely watch his next movie and think he can make some very interesting multi genre material.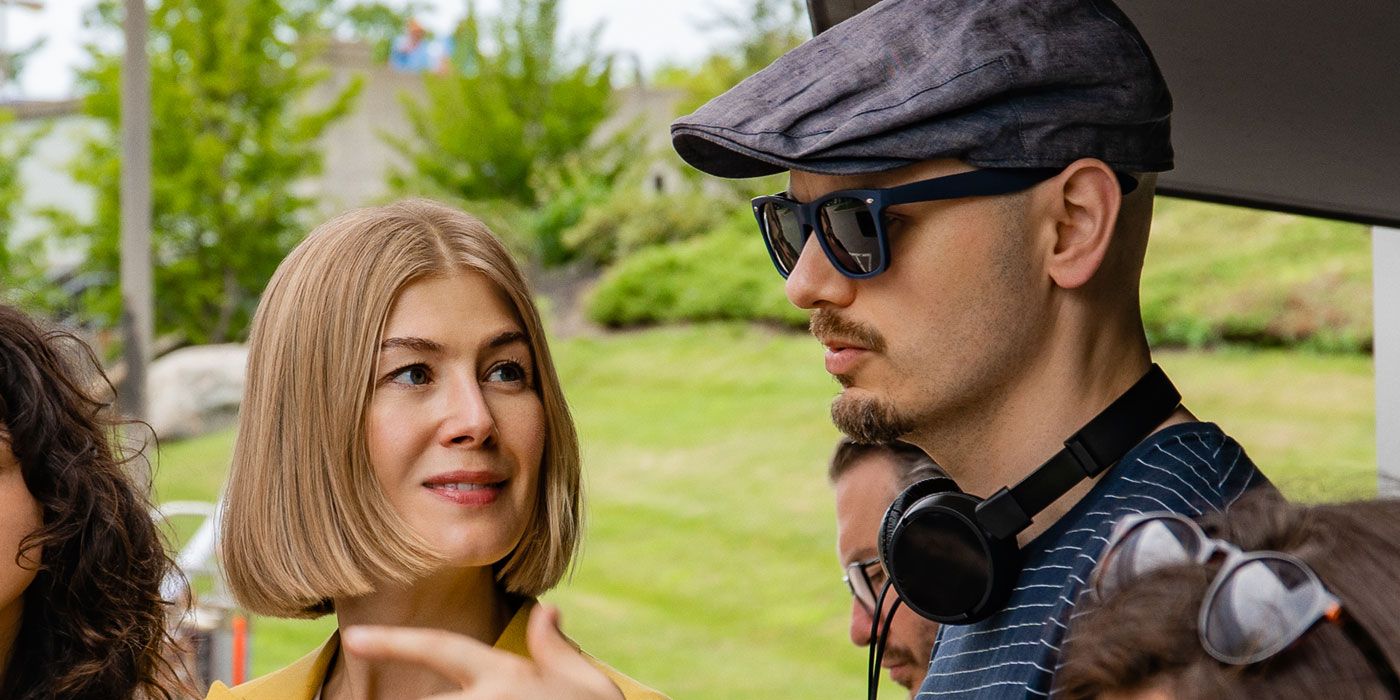 *A couple other tidbits
Dinklage playing a Gangster is something I did not think I would see but I am now very happy that I did.
Dianne Wiest is still incredible and semi back? After this performance and her role in Let Them All Talk.
I wrote in my notes "What's the deal with Chris Messina?" And I mean that, what is his deal, and should he be in more things?
This was a really fun movie and I do think it benefited from being on Netflix. It is easy to flip on, a tight 90 minutes and provides laughs and thrills. Sometimes if a movie can just do that then you can ignore any of the fatal flaws the story might have.
Juice Rating:
*You can find my 2021 Movie Rankings here.
*You can find all of my Movie Ratings here.
*You can follow my Letterboxd account here.