*I will not be spoiling any twists..
IMDB Synopsis
Seventeen-year-old Millie Kessler spends her days trying to survive high school and the cruel actions of the popular crowd. But when she becomes the latest target of the Butcher, the town's infamous serial killer, her senior year becomes the least of her worries. When the Butcher's mystical dagger causes him and Millie to magically switch bodies, the frightened teen learns she has just 24 hours to get her identity back before she looks like a middle-aged maniac forever.
"I want my body back."
Bullying is something almost everyone has had to deal with in some way. Sometimes you are the bully, sometimes you are the person being bullied and often you are someone who sees something happening but does nothing. Freaky is a new movie that explores bullying by giving us a horror comedy version of Freaky Friday.
We get the classic body swap, but this time it is with a bullied high school girl (Kathryn Newton) and the town murderer, played by Vince Vaughn. Yes you heard that right, we get to see Vince Vaughn playing a high school girl. Similar to the characters in the new Jumanji movies, it is fun to see Vaughn do something like this and pull it off. Once the bodies swap, we see his murderous character in habit Millie Kessler's body and start to take out everyone who bullies her throughout his time in her. What surprised me about this movie was it was genuinely scary while also being funny and heartwarming in the end.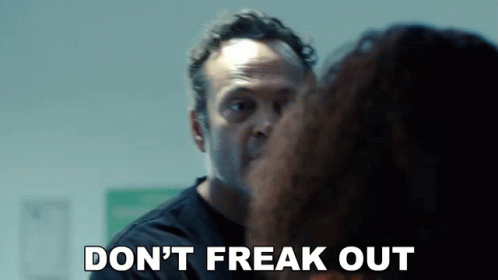 This movie is also clearly steeped in nostalgia because it references all the great horror movies. Friday the 13th, Halloween, Nightmare on Elm Street, you name this movie is paying homage. This is not going to go down as a classic like those but I still think it has a lot of fun elements to it, mostly from the performances of the leads.
Stock Watch
Stock Up – Kathryn Newton
She is on the rocket ship to stardom right now and absolutely crushes the role in this movie. Once she becomes the Butcher she is so bad ass you forget she is just a bullied high school girl. She has recently been in movies like Detective Pikachu, Ben is Back, and Blockers so she is showing that comedy, drama, noir, it does not matter she has it all in the tool kit.
Stock Neutral – Vince Vaughn
Vince has been busy these last couple years and he gives another fun performance here. Once he swaps bodies and becomes Millie he really shines. I have seen him do a lot of comedy but have never seen him do something quite like this. I continue to be surprised with the roles he takes and how he executes them.
*A couple other tidbits
The score was very big in factoring into the creepiness of the movie.
Alan Ruck really gets the shaft here.
The director Christopher Landon did the Happy Death Day movies and wanted to make this movie a crossover in that universe.
I am happy I caught up with this movie because it is fun and definitely was one of the scarier movies of the year. There is also a great message about bullying which I always appreciate. Sometimes you just want a quick scare with a few laughs, and Freaky is a flick that hits those notes.
Juice Rating:
*You can find my 2020 Rankings here.
*You can find all of my Movie Ratings here.
*You can follow my Letterboxd account here.