Let's all take a collective breath and compose ourselves. Disney's 2020 investors day announcements sent twitter into a fury last night after announcing what seemed like hundreds of new projects spread across the MCU, Star Wars Universe, and Disney+. Let's just say that, as a Disney investor, I'm feeling pretty good right about now.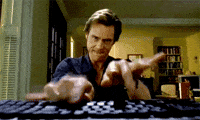 Since we've known about most of the upcoming Marvel Projects, let's start with the Star Wars announcements. There are roughly 10 new Star Wars series coming to Disney+.
As expected, The Mandalorian is getting a 3rd season (not till Christmas 2021, CMON) and a couple of spinoffs. This is the way (of tv producers bleeding all the cash they can out of existing IP).
Ahsoka Tano will be getting her own spinoff "limited series" set to release around next Christmas. Additionally, Rangers of the New Republic will also take place within the Mandalorian Timeline. Expect some crossover events between the three series starting next season. Fingers crossed we get the return of Captain Carson Teva, played by Star Wars super fan and Kim's Convenience star Paul Sun-Hyung Lee, in this new series.
Quick Side note, I don't understand why people are getting annoyed that Mandalorian has turned into an adventure procedural… Some of the best shows follow that exact formula. There is the camp that expects Mando to be must-watch prestige television with a strong season long plot line where each episode gets us closer to a resolution. The other side is psyched that Filoni is putting all sorts of fan service/easter eggs in the show while growing the Star Wars universe and exploring places we've always wondered about as fans. The correct answer is just enjoy the show for what it is and stop trying to fit it into the Breaking Bad/GoT box. Just chill like Grogu…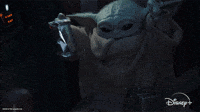 We've also known that Ewan McGregor is reprising his role as Obi Wan in the upcoming Kenobi Series but we are also getting Hayden Christensen back as Anakin/Darth Vader! I'm excited to see this man back on screen. It's been ages since he's been relevant.
Rounding out the live action series is Andor and The Acolyte. Andor centers around Rogue One favorite Cassian Andor and will premiere in 2022. Rogue One remains as one of my favorite Star Wars movies so I will wait in anticipation as they release plot details for this. The Acolyte is set in the high republic era (before the prequel trilogy) and will give us a good look at the Galaxy far far away before we meet any of our main characters in the Skywalker saga.
Lastly, Lando Calrissian is coming back! While we are not sure if either Billy Dee Williams or Donald Glover are attached yet, this will be another limited series event that we hope will dive deeper into the smuggling world that Solo introduced.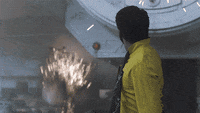 What about animated series? Mr Juice will break down the upcoming Bad Batch series.
Whats up Juicers, if you are unfamiliar with the Bad Batch, that means you did not watch the latest season of the Clone wars animated series, and for that shame on you. They were interested in the first arc of the final season and they are Clones who for one reason or another are cast offs from the rest of the Clones. They form a bad ass team and the show seems destined to explore the inner workings of the Clones even more. For me, some of the best parts of Clone Wars is just learning about the clones, so this really excites me. The Batch is just a fun crew with your steretypical leader, your strongman, the tech guy, and the smooth sniper and each are sarcastic and fun. I am very much looking forward to this because Star Wars animated series have been incredible up to this point.
No Star Wars annoucement would be complete without some movies right? Kathleen Kennedy also mentioned there are two movies in development for the Star Wars universe. The first is titled Rogue Squadron and set for premiere in 2023. Directed by Wonder Woman's Patty Jenkins and set around a group of fighter pilots defending good from evil. It's also a callback to the fan-adored N64 video game of the same name. We've also got Taika Waititi back and directing an untitled project that is already in development. If we've learned anything from Taika's time working with Lucasfilm, this project will have some humor and some heart, but mostly will be something wholly unique.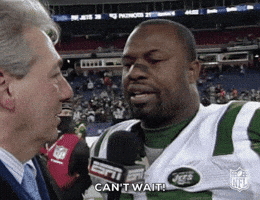 Before we get into the Marvel announcements, I wanted to call out a Pixar suprise! If you're like me, you grew up as a Toy Story Stan. So how great is it that they are giving the appropriate origin story treatment for the one, the only, Buzz Lightyear?! Though Tim Allen won't be lending his voice for this summer 2022 release, Buzz will be in good hands with Captain America himself, Chris Evans. If you haven't heard me say it before, Pixar doesn't miss and this installment of the Toy Story Universe should be no different. I for one am excited to see how they explore Star Command and Buzz's nemesis Zurg.
We're on to Cincinn- I mean Marvel. We've known for some time what projects are upcoming but now we have trailers and release dates for many of them. We also got some casting announcements with some exciting picks.
Let's kick off with what's coming soon to Disney+ starting with Wandavision. This series kicks off next month and will bring with it old school sitcom vibes with some black and white clips in the trailer. This was filmed in front of a live studio audience who all signed strict NDA's and are probably freaking out to talk about it with people.
We will also see some familiar faces from elsewhere in the MCU as the show goes on. My favorite newcomer to the cast has to be Kathryn Hahn who you know from Step Brothers. I look forward to her role as the Nosy Neighbor and what shenanigans she brings to our leads.
Up next is Falcon and the Winter Soldier coming in March. How will Anthony Mackie react to taking the shield from Steve Rodgers? Only time will tell. The preview though looks so badass and the chemistry between Mackie and Sebastian Stan looks to be similar to the great chemistry Stan had with Evans.
In May, we get the highly anticipated Loki series. Tom Hiddleston's Loki has been killed off more times than we can count but the dude just keeps finding his way back. Probably because his Loki is one of the best parts of the entire MCU. Last night they showed us a first look and surprised everyone with none other than Owen Wilson joining the cast! The beginning of Phase four is shaping up.
Late in 2021 we will also be getting the Hawkeye series, now featuring Hailee Steinfeld as Kate Bishop. Bishop is rumored to be a huge character moving forward so best not skip out on that one.
On the animated side, The Marvel What If series, also slated for late 2021 release, will follow multiple storylines asking what if… to our favorite marvel stories. What if Peggy Carter took Steve Rodger's place? What if Yondu picked up a young T'Challa instead of Peter Quill? Jeffrey Wright will take us through these stories and more as the Watcher.
Kevin Feige had previously teased that we'd be seeing more of Sam Jackson's Nick Fury but we know now that he and Ben Mendelsohn will helm a series titled Secret Invasion which will likely pick up where the Captain Marvel post credit scene left off.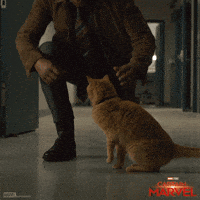 Let us not forget the multitude of (multiverse) movies coming out for the MCU. In honor of the late Chadwick Boseman, T'Challa will not be recast in the upcoming Black Panther 2 movie but instead focus on the other characters already introduced. This is the right move, and will pave the way for Suri to take the crown moving forward.
Jonathan Majors joins the cast of the new Ant Man movie as Kang The Conquerer. Majors had a breakout year in Lovecraft Country and Da Five Bloods and will continue his rise as one of the most feared villians in the MCU.
Speaking of the Multiverse, both Dr Strange and Spiderman will be exploring that concept in their upcoming movies. In addition to tying in with the Wandavision series, Spiderman Alums Tobey Maguire, Andrew Garfield, Kirsten Dunst, Jamie Foxx, Emma Stone and Alfred Molina (Dr Octavius) will be joining the MCU.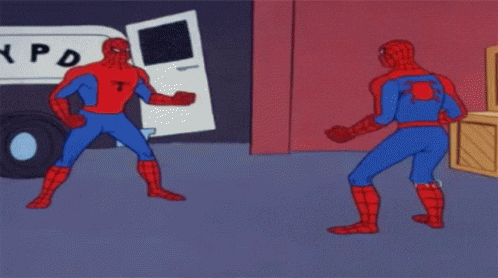 This is just skimming the top of the announcment. If you want to explore more, check out The Verge for the full list.
On the heels of Warner Bro's announcing their movie slate heading straght for HBO Max (A highly contested decision) Disney seems to be diversifying a bit and banking on a return to the Cinema in 2021. This is without a doubt the right choice. There is no way you can get the same experience at home. While I do appreciate the convenience, the cheers and audience reactions you get for some of these MCU movies just requires that big screen experience.
What upcoming Disney Projects are you most hyped for? Share in the comments!
Until next time…