Okay Juicers, so I am doing this 30 day Film Challenge that should really give my thoughts and emotions an interesting time during the next month of quarantine. Day 28 is asking me to choose a movie that makes me uncomfortable. Easy pick for me and that is Tom McCarthy's Best Picture Winner Spotlight.
*This is a true story
IMDB Synopsis
In 2001, editor Marty Baron of The Boston Globe assigns a team of journalists to investigate allegations against John Geoghan, an unfrocked priest accused of molesting more than 80 boys. Led by editor Walter "Robby" Robinson (Michael Keaton), reporters Michael Rezendes (Mark Ruffalo), Matt Carroll and Sacha Pfeiffer interview victims and try to unseal sensitive documents. The reporters make it their mission to provide proof of a cover-up of sexual abuse within the Roman Catholic Church.
The Link to the original article can be found here.
"THEY KNEW AND THEY LET IT HAPPEN"
Spotlight is a team of Journalists working for The Boston Globe that runs differently than most newspaper teams. They take weeks usually to even come up with a story they want to write, subsequently take months or even years to investigate and write that story. Many of these have impacted the community in different ways but nothing like the scandal it blew up pertaining to the Catholic Church.
For years people thought they knew about the scale of the abuse of the Catholic Church, but not until this story was it really blown up. The movie follows the four main reporters Walter "Robby" Robinson (Michael Keaton), Michael Rezendes (Mark Ruffalo), Sacha Pfeiffer (Rachel McAdams), and Matt Carroll (Brian d'Arcy James), as they investigate the lengths in which the church went to cover up this story. They did this knowing how deep the Catholic Church was embedded in the Boston community, and in some cases in their own lives.
This is done in ways we have seen before in movies such as: All The President's Men, The Post, The Report, and numerous others, however this feels so much more relevant and they explain everything in a much more digestable way. Watching the team interview victims, comb through different books, and put all the pieces together sounds boring, however they do it so that you feel more sickened each time they find out something new about the scandal. Until you finally see Ruffalo's character crack in a very effecting and memorable scene.
The movie is anchored by outstanding supporting cast performances from Liev Schreiber as the Globe Editor and the man who pushes the team to start this. To John Slattery as the classic boss between the boss go between who helps the team along the way. And of course the Tuch! Stanley Tucci as the maniacal but well intentioned lawyer for the victims Mitchell Garabedian.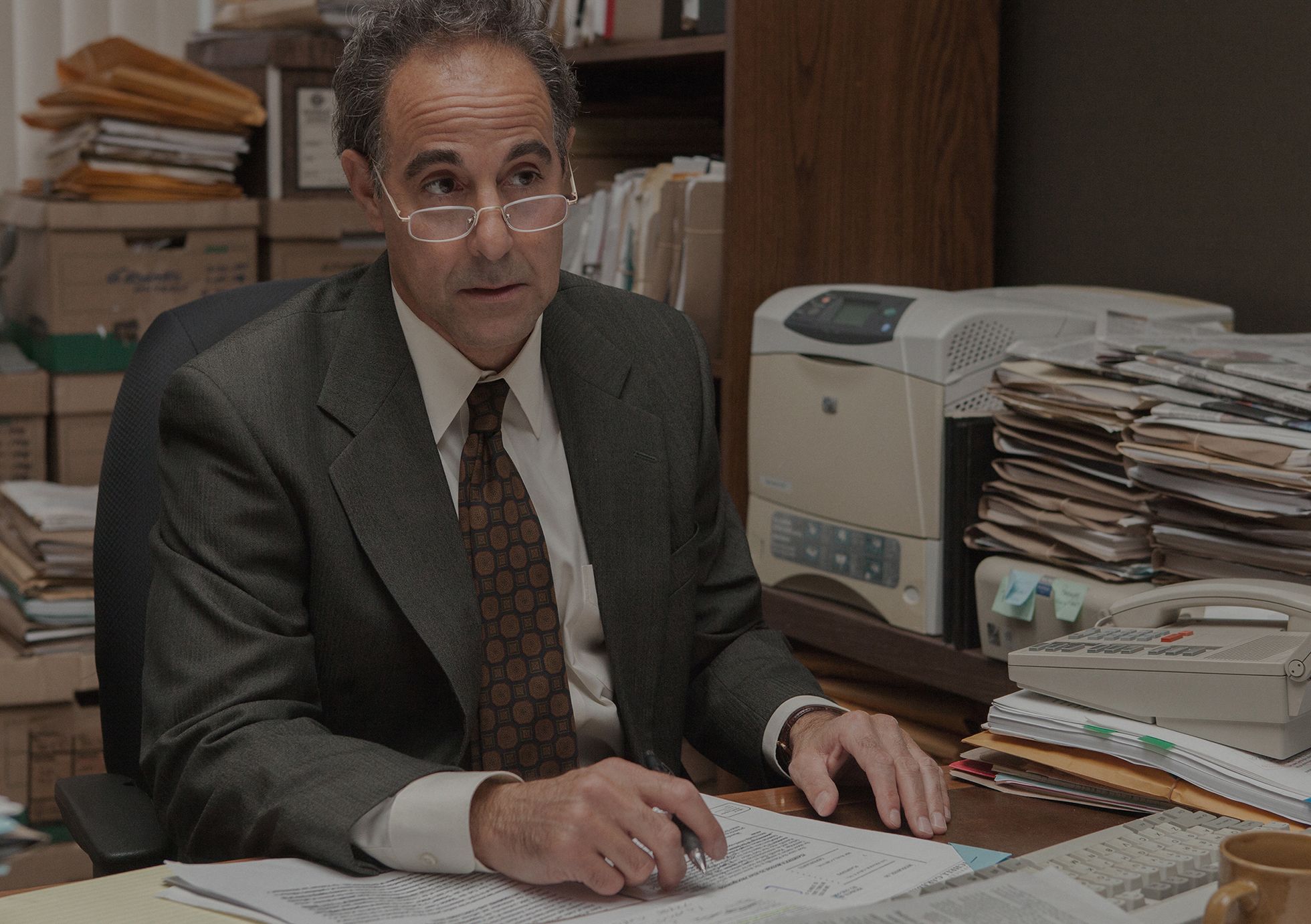 *A couple other tidbits
When those credits hit and you see all the cities with abuse scandals, your heart just drops.
Billy Crudup steals a couple scenes in this as a lawyer who helped the church.
Michael Rezendes still works on the Spotlight team.
The Howard Shore score is phenomenal and gives me Social Network vibes.
This is a moving and powerful movie that has a story line that would make any sane person uncomfortable. What these priests did was sickening and the fact that people allowed it to go on for so long is even worse. In the movie that make the tiniest comparison to Nazi Germany, and I would not quite go that far. But it is close and it is disgusting, and the movie does an amazing job of making you feel that.
Juice Rating:
*You can find all of my Movie Ratings here.
*You can follow my Letterboxd account here.