Okay Juicers, so I am doing this 30 day Film Challenge that should really give my thoughts and emotions an interesting time during the next month of quarantine. We're almost there folks and Day 29 is a great one. They are asking what movie makes me want to fall in Love. There are numerous Rom Coms out there I adore but none give me the feeling of total familial love like My Big Fat Greek Wedding.
*Please just go watch this
IMDB Synopsis
Everyone in the Portokalos family worries about Toula (Nia Vardalos). Still unmarried at 30 years old, she works at Dancing Zorba's, the Greek restaurant owned by her parents, Gus (Michael Constantine) and Maria (Lainie Kazan). After taking a job at her aunt's travel agency, she falls in love with Ian Miller (John Corbett), a teacher who is tall, handsome and definitely not Greek. Toula isn't sure which will be more upsetting to her father, that Ian is a foreigner or that he's a vegetarian.
"You don't eat no meat?"
Sometimes in this world where we think movies all need to have some deeper meaning, we forget that movies are just supposed to make us happy. My Big Fat Greek Wedding is just a movie that is pure joy from start to finish. It is all about love, family, and what it means to have traditions. If you are a person with a big family it is extremely relatable and for me I am just one of those people.
This story Directed by Joel Zwick is really Nia Vardalos' baby. She wrote this as a one women play and adapted it into a movie, with some help from Tom Hanks and Rita Wilson. She also stars in it and absolutely nails everything about the role. Nia plays Toula who is seemingly the outcast of her family, working at the family restaurant in her late 30's and no hope for a man in her life. She decides to turn her life around with classes and a makeover and boom she meets Ian (John Corbett). They set off on your classic meet cute rom com montage, however the issue is Ian is not Greek. And with Toula's massive Greek Baby Machine Family (as she describes it), this is a problem.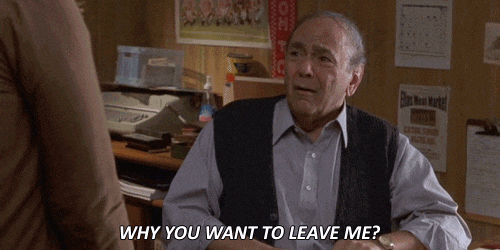 So we have a Romeo and Juliet style story but in a hilariously Greek way. You get to know Toula's whole family and everyone brings something. Gus (Michael Constantine) the patriarch as the staunch Greek, who feels that you can put Windex on anything to solve the problem. Maria (Lainie Kazan) the strong and supportive mother, who will shove food down anyones throat at any time (I can relate to this). We also meet siblings and cousins (mostly named Nick) all of whom you grow to love in such a short time. That is of course contrasted with Ian's family who Gus describes are as bland as toast.
*A couple other tidbits
Andrea Martin as Aunt Voula is unbelievably funny in every scene.
This is the highest grossing Rom Com of all time.
The Bundt Cake scene stills makes me laugh my ass off.
It is hard to write about comedies because you just want to talk about the jokes and the gags, but this really is a heartwarming and grounded story. Going against your family is hard, and breaking traditions is hard as well. This story shows that you can do both, while also having a little fun. That is why you can't help but feel so much love in the air whenever this movie is on.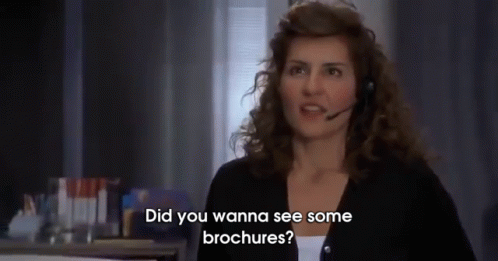 Juice Rating:
*You can find all of my Movie Ratings here.
*You can follow my Letterboxd account here.