Okay Juicers, so I am doing this 30 day Film Challenge that should really give my thoughts and emotions an interesting time during the next month of quarantine. Day 18 is a question that has two parts two its. The Question is a movie with your favorite actor. Well my favorite actor is Adam Sandler (obviously) and the movie I chose that is a personal favorite of mine "You Don't Mess with the Zohan."
Adam Sandler means so much to Jewish guys my age because he always felt like someone we could have had in our friend group. Seeing him with his buddies in each movie was always really relatable, while also laughing because the movies happen to be hilarious as well. Then when he decided to make this satire of Israeli culture it hit so close to home it became an immediate classic in my house.
*Not much to spoil
IMDB Synopsis
Crack commando Zohan Dvir is Israel's first line of defence against terrorism, but despite his prowess as a soldier, he dreams of just one thing: becoming a hair stylist in New York. When a battle with his arch-nemesis, a terrorist called `The Phantom', gives Zohan the opportunity to fake his own death, he flees to the Big Apple to follow his dreams. However, `The Phantom' learns that he is still alive.
"So Let's Go"
You ever wonder what it would be like if an Israeli Counter Terrorist came to America and became a hair stylist? Yeah, don't lie, you haven't but Adam Sandler did. And he created an entire movie around that absurd premise. Sandler also teamed up with Director Dennis Dugan again for this one and their list together are some of Sandler's best: Happy Gilmore, Big Daddy, Just Go With It, The Grown Ups movies and more.
Zohan though feels very personal for Sandler and he is bringing it in every scene. From the opening terrorist scene to his makeover in New York he actually is giving a hilarious and sentimental performance. I guess as sentimental as you can be for a hair dresser who is banging his elderly clientele.
He also has great chemistry with his Palestinian counterpart Emmanuelle Chriqui and of course he brings his whole gang with him. John Turturro plays a terrorist named The Phantom and has some amazing scenes. We also get Rob Schneider in a very funny role as an Arab cab driver with a vendetta against Zohan (The Goat Fetch Soup!). And the sprinkled in cameos as well of Chris Rock, Kevin James, Dave Matthews, and all the other regulars we see in the Sandler universe.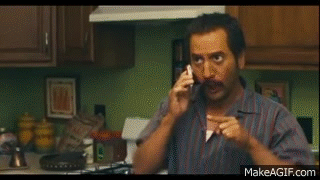 Sometimes the movie does tend to take the joke too far, with brushing their teeth with the hummus and putting out fires with it you are like ok I get it. However, most of the commentary they are doing on Jewish Israeli life is pretty spot on and very funny. I laugh at all the Electronic Store jokes, as well as anything about the Disco.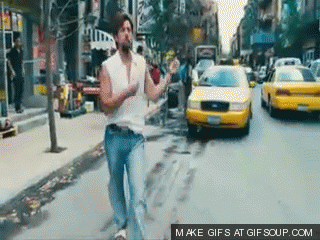 *A couple other tidbits
Besides Happy Gilmore I probably quote this with my friends more than any of his movies.
The music is amazing in this, you get great Israeli music like Hadag Nahash, and a great score by Sandler regular Rupert Gregson Williams.
Ido Mosseri who plays Zohan's friend Oori is hysterical in every scene he is in.
Sandler was JACKED for this role.
Zohan the character is actually based on a real life guy named Nezi Arbib.
This movie probably plays very different to someone who didn't grow up the same way I did, however I just find it hysterical. The overarching theme of the how stupid the conflict has been forever in the middle east really hits home for me. I lived in Israel a couple years ago during a conflict and had to be in bomb shelters, so bringing attention to that conflict is important. I love Adam Sandler and this movie just feels like it was literally made for me.
Juice Rating:
*You can find all of my Movie Ratings here.
*You can follow my Letterboxd account here.