Okay Juicers, so I am doing this 30 day Film Challenge that should really give my thoughts and emotions an interesting time during the next month of quarantine. Day 9 was the first really hard choice I had to make. The prompt was a movie that I hate that everyone else likes. Since you know I am such a positive guy I really do not hate a ton of movies, and if I do usually most others hate it too. But the first time I saw Argo I really did not like it or understand why it was so heavily hyped. When it won Best Picture I was perplexed as well. So here I am ready to give it a second shot.
*This is a true story
IMDB Synopsis
On Nov. 4, 1979, militants storm the U.S. embassy in Tehran, Iran, taking 66 American hostages. Amid the chaos, six Americans manage to slip away and find refuge with the Canadian ambassador. Knowing that it's just a matter of time before the refugees are found and likely executed, the U.S. government calls on extractor Tony Mendez (Ben Affleck) to rescue them. Mendez's plan is to pose as a Hollywood producer scouting locations in Iran and train the refugees to act as his "film" crew.
Argo is a throwback movie to the days when you just got a big cast with a lot of recognizable faces, and you just throw them into rooms together to make great scenes. Ben Affleck directed this and he really started to show his chops with this complicated story.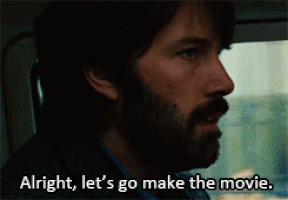 This is a true story about a group of hostages in Iran who had to be removed by American and Canadian agencies. The way they did this was to hire Tony Mendez (Affleck) to come up with a creative way to get them out. So they basically create a fake movie and have the hostages be the crew of it. I guess when I watched this in college I did not really understand how meta this was and how it is essentially a comedy movie with tension.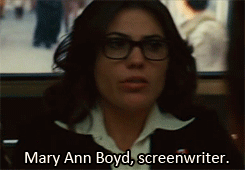 A lot of that comedy comes from the Alan Arkin and John Goodman characters who are the "producers" and help Mendez from stateside. We also get other great roles in this from familiar faces like Bryan Cranston, Victor Garber, Scoot McNairy, Kyle Chandler and many others in this deep cast.
Who's That Guy/Gal?
Richard Kind – 237 IMDB Acting Credits
Up there with my guy Stephen Root in the Hall of Fame for That Guys. There is not a time in the world when I see his smiling face on screen and do not burst with joy. This guy is just so much fun in every role he is in, I hope he does another 200 more.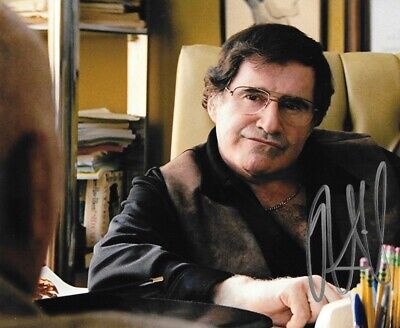 *A couple other tidbits
The Airport scene is genuinely very tense and had me on the edge of my seat even now.
It is mind blowing Affleck did not get a Best Director nomination even though this won Best Picture.
I love all the 70's paraphernalia it really gives you a feel for the time.
As you can probably tell I had a much better experience this time viewing Argo. It has a great script, incredible acting, and the shots are really well crafted. So maybe if there is a movie you did not love the first time, but others seem to really enjoy, maybe go back and see what you may have missed?
Juice Rating:
*You can find all of my Movie Ratings here.
*You can follow my Letterboxd account here.