*It's a Sonic movie there is not much to spoil
IMDB Synopsis
Sonic tries to navigate the complexities of life on Earth with his newfound best friend — a human named Tom Wachowski. They must soon join forces to prevent the evil Dr. Robotnik from capturing Sonic and using his powers for world domination.
Video Game movies are always interesting to discuss because adapting them is never easy. They are just so hard to adapt in a way that works in the film medium that there have not been many great ones over the years. Honestly, there haven't even been that many good ones. But Detective Pikachu was fun and Sonic really in an entertaining romp as well, just make sure to turn off your story structure senses. One thing to note as well is that when the first trailer came out there was an extreme public outcry against the original look of Sonic. So the studio unprecedentedly took the fans notes and redesigned the character to make it more appealing. This is something that never works but for some reason it did here.
In the story we start with Baby Sonic zooming through his home world of Mobius, where we get a quick (and I mean QUICK) intro into his Owl "mother" and some bad guys on that planet. She gives him the world hopping rings and off we go to Earth, where he grows up to be a Comic Book reading teenager basically. After he accidentally sets off the power in his city, the government sends Dr. Robotnick (Jim Carrey) to figure out what happened. Setting up a battle between Sonic and his new friends and the extremely evil Doctor.
The best parts of this movie are all the times when Sonic is just being a kid basically. Playing baseball with himself, or doing therapy for himself, or even just quoting Speed it was really entertaining just watching him go through the world. And even though the story is extremely thin and you question yourself why did the government send this madman Robotnick, there is still enough fun with the Hedgehog that will keep you going throughout. A lot of that fun comes in the fight scenes, which will remind you immediately of scenes from Clockstoppers and X-Men: Days of Future Past. Yeah its derivative but I enjoyed it.
Stock Watch
Stock Up – Jim Carrey
Is he back? After the tremendous comebacks from Eddie Murphy and Shia Labeouf and the dramatic comeback for the Sand Man, Jim Carrey decided to throw it back to his 90's Persona. And he absolutely killed it! The hall of fame physical comedy was back along with his ability to talk at a mile a minute. A lot of the manneurisms feel improvised and really add to the overall character. It was so exciting to see this Jim Carrey on screen again.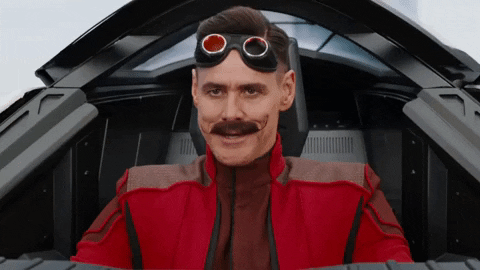 Stock Neutral – Ben Schwartz
As much as I love Jean Ralphio and his rendition of Sonic in this, I do not think it will grow his stock that much farther. He is fantastic in the role though and brings the energy needed from start to finish for a character that literally runs on energy. I would enjoy a sequel just to see what more he can do with the character.
Stock Neutral – James Marsden
I really do not understand what James Marsden is doing. He is fine in this movie as he always is, playing the best friend to Sonic, but did he not already play this exact part in Hop? I really want to see him in a more exciting role because this just did not do it for me. This Gif might honestly describe his thoughts on the role after the fact.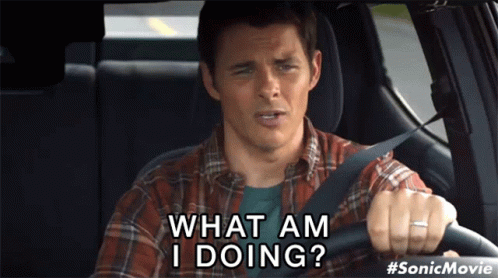 Who's That Guy/Gal?
Neal McDonough – 126 IMDB Acting Credits
One of the great bad guy faces out there and a hall of fame that guy on TV. From Justified, to Suits, to the Arrowverse, and numerous other roles he just lives to play a great antagonist. He has a smaller role in this but does get to go one on one with the great Jim Carrey so I bet that was a treat.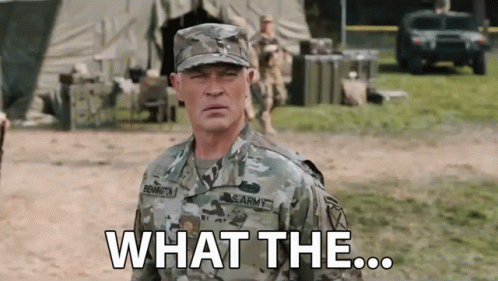 *A couple other tidbits
The music throughout the movie was very catchy.
There is an incredible amount of product placement in a lot of these scenes.
A little too much political commentary for a kids movie
Tika Sumpter as James Marsden's wife was fine as well but did not have a ton do.
I really think this was the movie that made me start to get frustrated with movies starting in the climax and working backwards. Unless there is a clear reason for it there is just no reason to do it.
The story is basic and there are some extremely cringe worthy jokes, but overall I thought this was a movie kids would really enjoy. All the people in my theater were having a great time, which makes sense because they basically just made this into a superhero movie for children. Hopefully they can really make something pop with the sequel they inevitably set up.
Juice Rating:
*You can find all of my Movie Ratings here.
*You can follow my Letterboxd account here.