*No twists spoiled…
IMDB Synopsis
An aspiring fashion designer is mysteriously able to enter the 1960s, where she encounters a dazzling wannabe singer. However, the glamour is not all it appears to be, and the dreams of the past start to crack and splinter into something far darker.
"Has a woman ever died in my room?"
Man this year just continues to churn out quality movies huh Juicers. Another week and we get another movie from one of the great living directors in Edgar Wright. The man who made Shaun of the Dead, Hot Fuzz, Scott Pilgrim, Baby Driver and more is one of the last directors who truly prides themselves in making original stories. I continue to hear complaints about Hollywood being a land of retreads, and it is, but it is good to still have filmmakers prioritizing original scripts and movie theater distribution.
This new Wright film takes us back to his Horror roots with a twist of course by mashing up the genre with Noir, and some signature comedy. And he really gets to have fun with it because the story takes place in two distinct eras of London, one in the glamorous 60's and the other in the seemingly not so glamorous present day. What Wright is really trying to say with this movie, like MIDNIGHT IN PARIS, is that glamorizing the past can be dangerous. He shows this by having Ellie (Thomasin McKenzie), walk through time in her sleep back to the 60's to see the life of the mysterious singer Sandy. These visions lead her down an investigation into what happened to Sandy and ultimately to a truth that she may not want to find out.
Edgar has always been known for his editing, but he really out does himself with this one. The use of mirrors and the way that some of the scenes are staged an choreographed is just masterful work. The dance scene that has no cuts, the constant use of both actresses on both sides of the mirror, this type of creativity you just do not see in other movies. He is also known for his music and he nails it again with numerous needled drops representing both eras. These tricks and skills really immerse you into the world and hold your attention for the whole 2 hours.
Stock Watch
Stock Up – Thomasin McKenzie
Her stock continues to go through the roof as she continues to make her case for Rising star of the year. After OLD she showed she had major horror chops and she continued that run her with an equally iconic filmmaker. If she continues to work with these great artists and stays on the path she has a very bright future ahead of her.
Stock Up – Anya Taylor Joy
My female rising star winner from last year, and she has continued to not disappoint. She just has that it factor and you cant take your eyes off her on the screen. This role had so many layers in it and really showed the subtleness in which she can play a role. She is obviously the name to watch moving forward as far as future star power.
Stock Neutral – Edgar Wright
Wright's stock was an all time high after Baby Driver and this will do nothing to hurt that. He is still one of the most creative and exciting filmmakers we have and I will gladly pay to watch as many movies as he would like to make.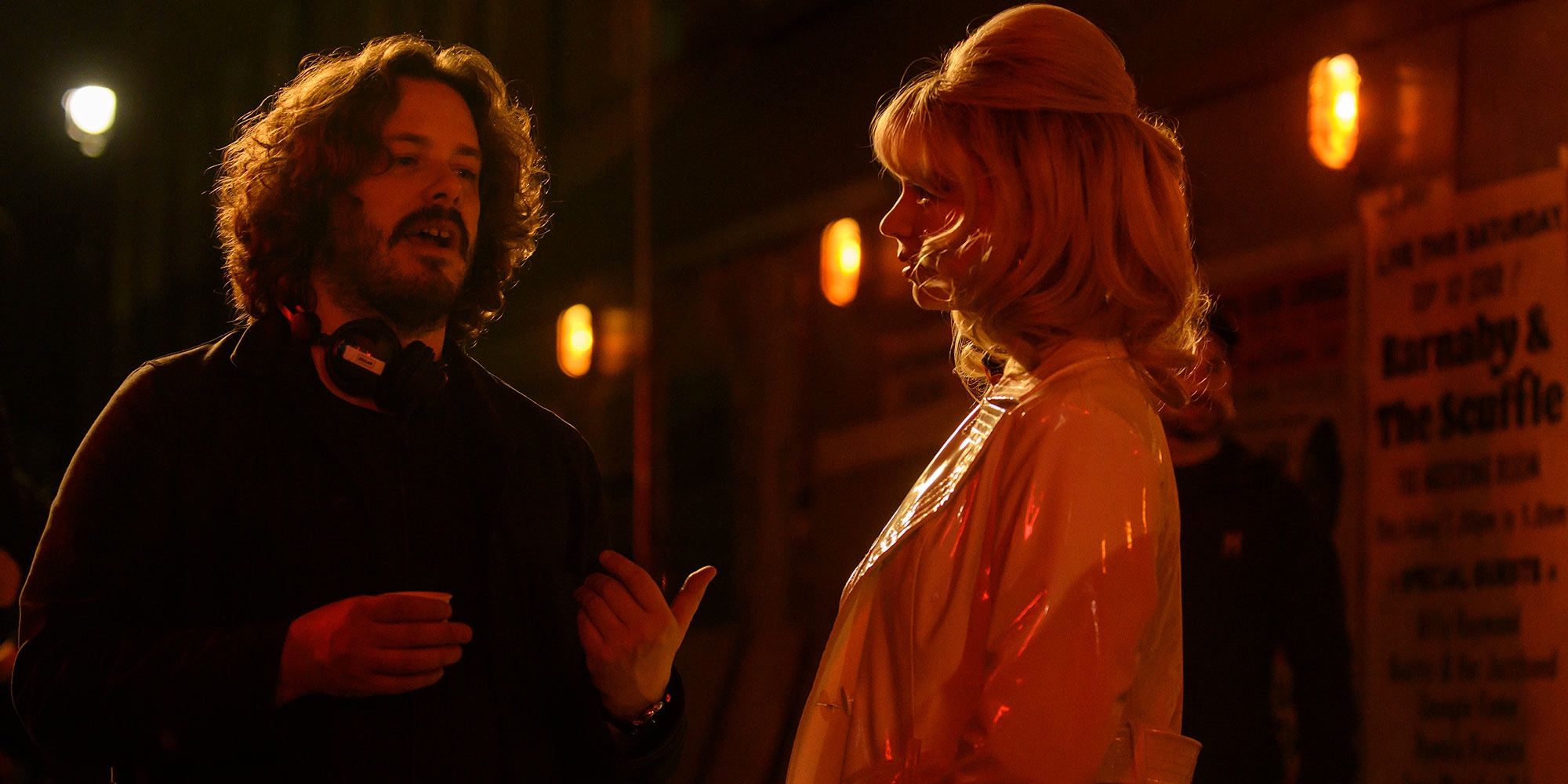 *A couple other tidbits
Matt James was great, he just did not have a massive role.
In her final performance Dame Diana Rigg gave us one to remember, RIP a legend.
Terence Stamp can be creepy without trying it is an incredible skill.
I had a lot of fun with this movie as I do with most of Wright's movies. It is not perfect but it still shows that you can make original stories and they can absolutely work. Aspiring directors can look at This and Wright's other movies on ways to be creative with movies and still tell a good story.
Juice Rating:
*You can find my 2021 Movie Rankings here.
*You can find my Edgar Wright Rankings here.
*You can find all of my Movie Ratings here.
*You can follow my Letterboxd account here.