*No twists being spoiled here…
IMDB Synopsis
Deputy Sheriff Joe "Deke" Deacon joins forces with Sgt. Jim Baxter to search for a serial killer who's terrorizing Los Angeles. As they track the culprit, Baxter is unaware that the investigation is dredging up echoes of Deke's past, uncovering disturbing secrets that could threaten more than his case.
"It's the little things, Jimmy. It's the little things that rip you apart. It's the little things that get you caught."
Man what year are we living in Juicers, where a movie with Denzel (2 Oscars), Rami Malek (1 Oscar), and Jared Leto (1 Oscar) can come out just on HBO Max for us to watch? I am a theater guy and when the movie theaters open again I will be first in line, but we have definitely been spoiled by the streaming releases throughout the pandemic. The latest in this craze is HBO Max's The Little Things Directed by John Lee Hancock (The Founder, The Blindside).
This is a movie Hancock wrote in the 90's and just has not gotten around to making it until now. The issue is it feels like it was written in the 90's and fails to surprise due to the lack of ingenuity in the script. We have the classic Cop drama set up with the old weathered Cop (Washington) teaming up with the young and ambitious Detective (Malek) to track down a possible serial killer. My biggest problem was that I just felt they did not have chemistry as a duo and it brought down the rest of the movie. We have seen so many different detective stories at this point that it comes down to how likable the characters are and if you are rooting for them. Crazy enough even with these incredible actors, I just did not care about their arcs.
Once Jared Leto's character finally shows up 57 minutes into the movie, we at least get a little life because of the mystery behind him. He plays Albert Sparma the main suspect in Deacon and Baxter's case. Sparma loves to play mind games with the detectives and it plays right into Leto's strengths. I just overall did not the think the script rose to the level of the actors, and the final 30 minutes feel like a major letdown.
Stock Watch
Stock Neutral – Denzel Washington
He's in the conversation legitimately for Greatest Actor of all time, so this will do nothing to his stock. However, this was not your typical showstopping Denzel performance, it was much more subtle than usual. It will be interesting to see him next working with Joel Coen in Macbeth.
Stock Down – Rami Malek
He is going to be our next Bond Villain so this stock could easily turn right around, but I really had no idea what he was doing in this role. He was so miscast and never felt like a Detective at all. I guess I am happy to see him trying roles like this but for me it just did not work.
Stock Up – Jared Leto
He does not work that often but when he does he consistently puts out high level performances. Clearly he was the MVP of this movie and honestly, saved this from being an overall bad movie in my opinion. I cannot wait see him join the Sony Spider-Verse as Morbius soon.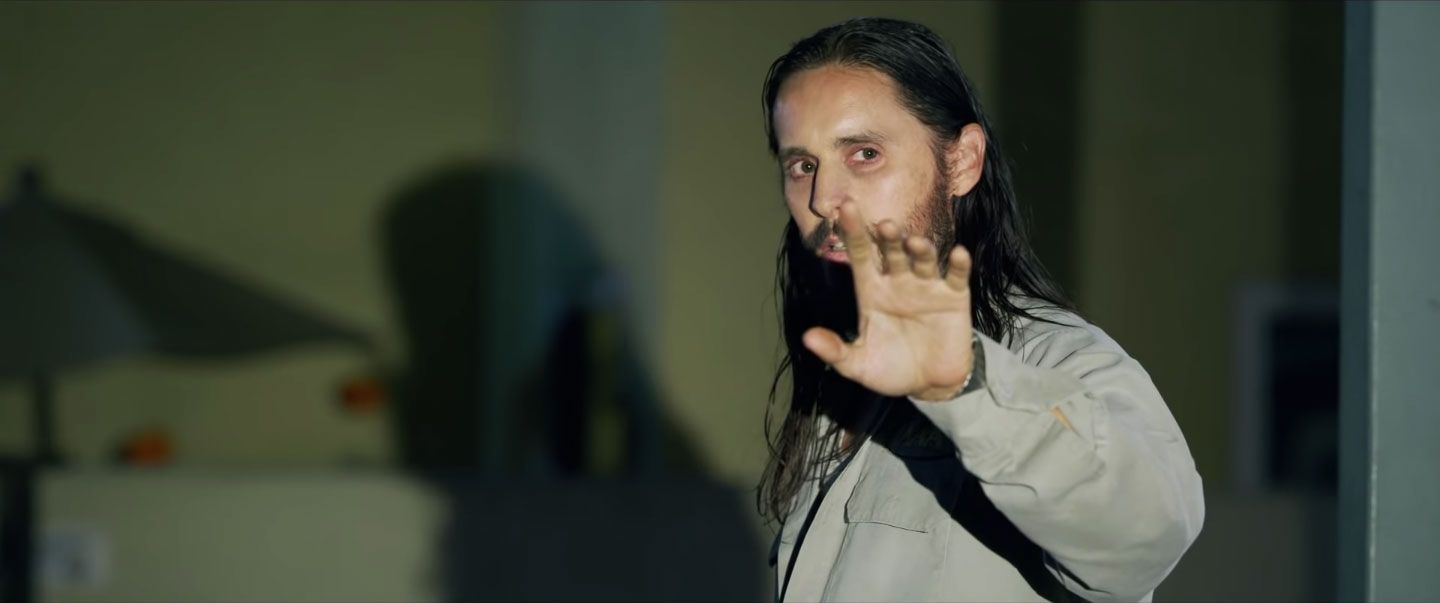 Stock Down – John Lee Hancock
I am a huge fan of his movies, I mean C'mon? The Rookie, The Founder, Saving Mrs. Banks, The Blindside are all great true stories that are told with his signature emotionally powerful style. However, his most recents efforts The Highwaymen and now The Little Things have dipped in quality for me. I still love his style and will watch anything he puts out, I just hope he gets back to more fun and emotional stories that he is so strong with.
*A couple other tidbits
Jared Leto's hair was just disgusting
Why is Natalie Morales not in more movies?
The score was just way too dour and fed into the bleakness of the movie
This movie had very high expectations from me going in and unfortunately it did not reach those expectations at all. It had all the elements, a great director, a phenomenal cast, and a big studio behind it but it just left me wanting a bit more.
Juice Rating:
*You can find my 2021 Movie Rankings here.
*You can find all of my Movie Ratings here.
*You can follow my Letterboxd account here.