* Not much to spoil but still…
IMDB Synopsis
A New York woman and her impulsive, larger-than-life father try to find out if her husband is having an affair.
"Can you just act a little less excited about this. Because this is my life, and it might be falling apart."
As we have discussed numerous times Juicers, we live in a world dominated by big budget, and franchise filmmaking. That is why it so nice to have a small and comforting Sofia Coppola movie to remind me why movies can be so enjoyable. With her new film On the Rocks, she has again created a scenario of life that numerous people go through, but also wrote characters that are incredibly easy to connect with.
Rashida Jones plays Laura who is in marriage with Dean (Marlon Wayans) and things seem to be a little rocky (see what I did there?). They have a couple kids, and on the face everything is great, but Dean travels a lot and of course has a hot new assistant named Fiona. So Laura confides in her dad Felix (the always great Bill Murray) and he convinces her they should be following him to see if he is having an affair. And off they go..
At the end of the day this is basically a buddy movie with two people who repair their relationship while trying to repair another. Murray and Jones have so much chemistry and the screen pops whenever they are together. Murray is his aimless self basically weaving his way in and out of scenes, while Jones gives a starring performance as a woman trying to be strong while simultaneously kind of breaking down.
Stock Watch
Stock Up – Rashida Jones
As I said she is fantastic as the star of this movie. She has been working in great projects for years, most notably shows like The Office and Parks and Rec, but to see her carry a movie like this was eye opening. What i always judge with actors is basically can I root for this person and yes she does a great job convincing me that I should.
Stock Neutral – Bill Murray
He is electrifying from the moments he hits the screen, but it's Bill Murray and I think his stock is as high as it is ever going to get.
Stock Neutral – Sofia Coppola
She continues to be one of the best writers and directors of the world. It really feels like she has gone to another level as well. Because of course the script is good, but now her movies continue to look and sound better and better. Her partnership with cinematographer Philippe Le Sourd (also did The Beguiled with her) seems to be clicking because the movie looked great. She also brought in Phoenix for the music and my god…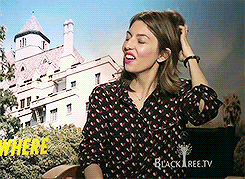 Stock Up – Phoenix
I had no clue who this band was but man was I impressed with the music. I looked some of their stuff up and I think they are great and well worth checking out. They brought a subtlety to the movie that was the heartbeat of the story, and I really dug it.
Who's That Guy/Gal?
Jessica Henwick – 31 IMDB Credits
I know she is a rising star but man if she is not just popping up in every franchise these days. Star Wars, Game of Thrones, Iron Fist, Godzilla vs. Kong, Matrix 4, and even popped up in Underwater earlier this year. She clearly has a lot going for her and she once again gave a great performance in this role as Fiona.
*A couple other tidbits
So awesome to see Marlon Wayans in a movie like this. I know most people see him as a guy in crazy comedies, but he was wonderful as Dean
Jenny Slate! Always a pleasure to see her even though it was only for moments at a time
Musto the driver is a legend
You can tell the movie was filmed on site at all locations, it just has a really grounded feel to the whole thing
Sometimes you want to find movies that are not going to make you think to hard and just make you smile. That is exactly what this is. Everyone has great chemistry, the script is top notch and as someone who is getting married this week it had a message I personally connected with. Check it out when it hits streaming on Apple TV+
Juice Rating:
*You can find my 2020 Rankings here.
*You can find my Sofia Coppola Rankings here.
*You can find all of my Movie Ratings here.
*You can follow my Letterboxd account here.