*Will not spoil the twist
IMDB Synopsis
A Democratic political consultant helps a retired Marine colonel run for mayor in a small Wisconsin town.
"This system, the way we elect people, it's terrifying. And exhausting. And I think it's driving us all insane."
Jon Stewart has long been known as one of the masters of Political Satire. For years he was the host of The Daily Show on Comedy Central, and ravaged both sides of the spectrum on a lot of the stupidity we see in the political world. He now has directed a movie that fits into that mold, with his new story Irresistible.
Starring Steve Carrell as Gary Zimmer, a political strategist coming off the loss of Hillary Clinton's presidential campaign. He sees a viral video online showing Marine Colonel Jack Hastings (Chris Cooper) discussing ways to make his town better for immigrants. He thinks helping this guy become a Democratic mayor in his Republican town in Wisconsin, he can get his mojo back within the party. Well, of course things go awry and the Republican Party sends their top strategist Faith Brewster (the always great Rose Byrne) to stop him.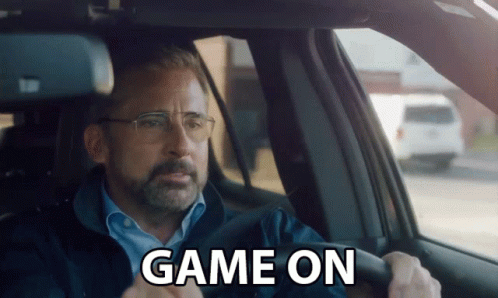 This movie just is not that good though, and the ideas within it feel like they should have been brought up years ago. Oh money and politics mixing is bad? Uhhhh ya think? It has been like that since 1776 and really does not seem like it is changing. Remaking Parks and Rec season 4 into a movie doesn't really change the fact that nothing ever changes. Maybe that was Stewart's point, but at the end of the day most of the scenes fell flat. I did enjoy some of the performances though from the exterior cast such as Topher Grace, Natasha Lyonne, and of course Will Sasso. The ending though (which I will not spoil) really just changes your whole mind about the movie and made me honestly a little annoyed.
Stock Watch
Stock Down – Steve Carrell
Carrell's career is in a weird spot at the moment. He is a super popular guy because of the longevity of The Office but recently his choices have not been great. I see what he is doing though and he is working with people he has worked with or respects, but none have hit recently. Welcome to Marwen was a big miss, The Morning Show did not do as well as they hoped, and Space Force also feels like a big miss as well. I honestly think he should focus back more on the drama side because when he transitioned to that work he seemed to have more success.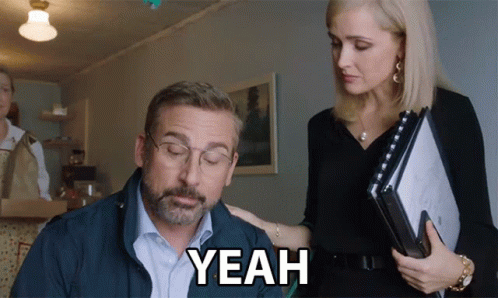 Stock Neutral – Rose Byrne
Her stock continues to stay level after her weird performance in Like a Boss. She is typically good in this and is a great foil for Carrell. Again though I just want to see her continue to get bigger roles because I really do love her presence on screen whenever I get a chance to see her.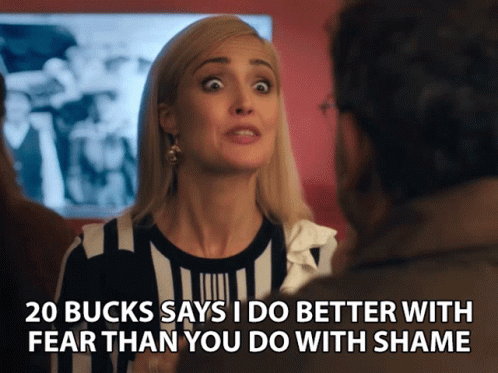 Stock Up – Mackenzie Davis
After her starring turn in Terminator: Dark Fate she again steals the movie in this. She plays the Colonel's daughter and seems to be the only person with a real heart. I always tend to gravitate towards those characters, and she knocked it out of the park. I really think she is a star in the making.
*A couple other tidbits
The scenes I enjoyed the most were definitely when Carrell and Byrne were going after each other, especially when he walks in her camera shot.
I liked the Opening Credits where they placed Carrell and Byrne into various photos with Trump and Clinton.
Chris Cooper was very solid as well in his role, even though he did not get a ton to say.
I think people are really sick of politics in their media right now, and to see something as ham fisted as this come out, it just failed to hit the target. Besides some of the funny performances, the overall story just had me a little sad that we cannot find better things to comment on in our world.
Juice Rating:
*You can find my 2020 Rankings here.
*You can find all of my Movie Ratings here.
*You can follow my Letterboxd account here.