Okay Juicers, so I am doing this 30 day Film Challenge that should really give my thoughts and emotions an interesting time during the next month of quarantine. Day 2 is a film that I like that starts with the first letter of your first name. My first name is Aaron so I chose the Kirsten Sheridan directed movie August Rush.
August Rush like my Day 1 choice is a very personal movie for me. This movie legitimately made me decide to take guitar classes at school and learn how to play. All I wanted to do was play the harmonic notes like August every second of the day. I was fascinated by everything about the music in this movie growing up and I still love it today.
*Not much to spoil
IMDB Synopsis
A musically gifted orphan, Evan (Freddie Highmore), runs away from his orphanage and searches New York City for his birth parents. On his journey, he's taken under the wing of the Wizard (Robin Williams), a homeless man who lives in an abandoned theater. After discovering his talent, the Wizard gives Evan the name "August Rush" and devises a plan to profit from his talent. Little does Evan know that his parents, Lyla (Keri Russell) and Louis (Jonathan Rhys Meyers), are searching for him too.
August Rush is a movie that is not afraid to be sentimental or even dare I say corny at times. But the reason it works is because the fascinating and entrancing music that surrounds the story keeps you invested in the overarching story. I also felt on this rewatch the structure of the movie really stuck with me. The Director Sheridan weaves the flashbacks of the love story between August's parents, while also showing the present day adventures of August and his life as a musical prodigy. Watching that love story end with Lyla's dad telling her that her son was killed and not adopted was heart wrenching.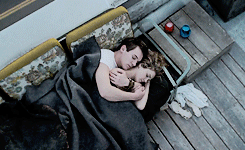 August is somewhat of a Forrest Gump type figure in a sense where he keeps stumbling unto these situations where he can shine. After leaving his orphanage he comes upon Arthur and basically the lost boys who are led by Robin Williams in an evil version of his Hook character. He forces them to play music for money and of course gloms onto August for his prodigious talent. He of course gets that talent from his guitar playing dad (Jonathon Rhys Myers) and his Cellist mother (Keri Russell). He then basically falls into a church where he is discovered playing the organs by a reverend, who sends him to Juilliard where he writes a Rhapsody. I know this all sounds crazy and how can this happen in one movie, but go try and recap Forrest Gump and you will be like holy hell they shoved a lot in that movie.
As I continue to say though the real greatness of this movie lies in the orchestral score and the depiction of August's talent. They will show him just walking down the street hearing the wind, or a basketball bouncing, or the subway rumbling and he is forming that into music in his brain. It is all very cool and just gives this movie a different rhythm then most.
Lets talk about the Actors starting with our star Freddie Highmore. He is so good as the innocent August and really plays his joy and heartbreak great the whole time. You can see why he has gone on to such a bountiful career so far. Keri Russell and Jonathon Rhys Myers are both great but I would say as much as I love Russell (The Americans rules) I was much more drawn to the Rhys Myers character. Especially this masterpiece of a scene.
I also think Terrence Howard gives a good performance as a social services worker helping Keri Russell find her son. Lastly watching Robin Williams as kind of a d-bag would have been more shocking had I not just watched Insomnia (Chris Nolan the GOD) but it is still shocking to see him shove August up against the wall. He is doing a great job though and really falls into the character.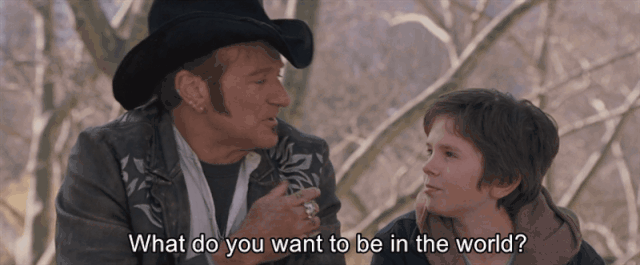 *A couple other tidbits
Love the opening narration reminds me of The Prestige (Also Chris Nolan the GOD)
The Juilliard stuff moves very fast and I would have loved more of that.
This was such a great movie to revisit, especially in this quarantine time. It is about hope and finding the music and beauty in the world around us. It is overly sentimental and sometimes schmaltzy but its also incredibly moving and enjoyable.
Juice Rating:
*You can find all of my Movie Ratings here.
*You can follow my Letterboxd account here.